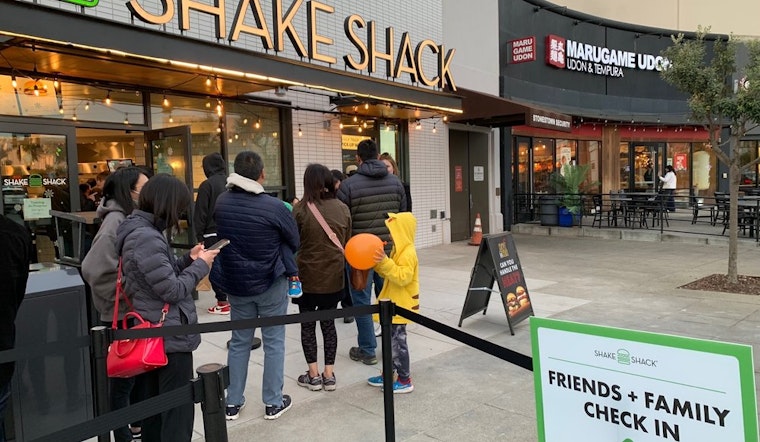 Published on December 23, 2022
Our sister site SFist broke the news in April that a Shake Shack was coming to the Stonestown Galleria, based on a job posting they saw, and a Shake Shack brand communications director quickly confirmed the news. At the time, that representative said the new Stonestown Shake Shack was "scheduled to open by EOY" [end of year 2022]."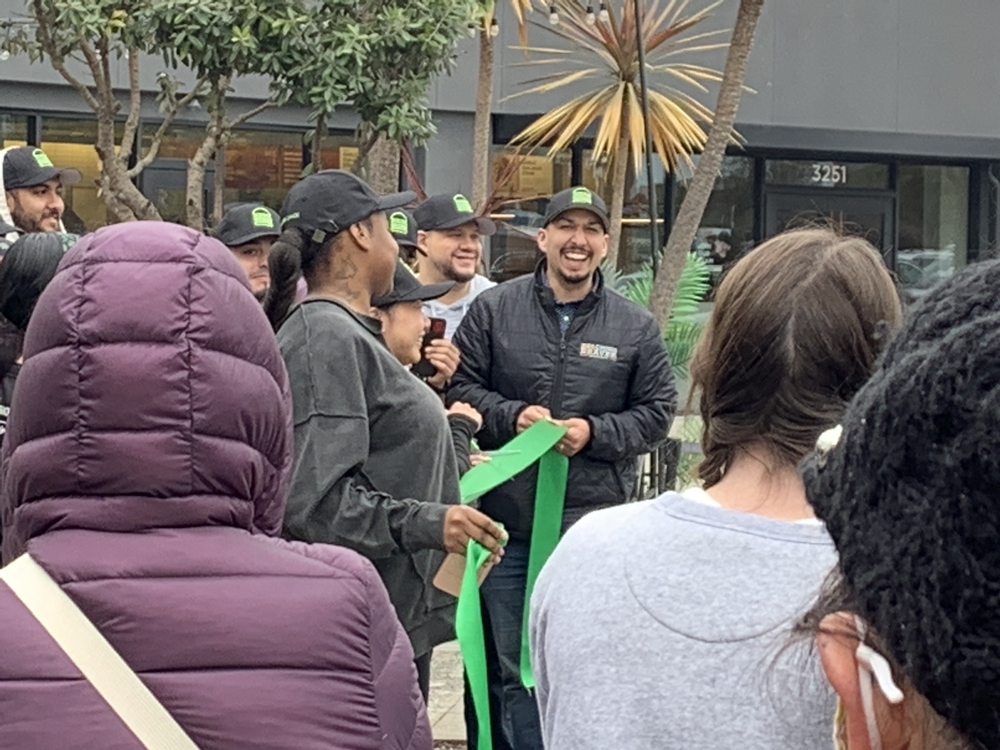 Image: Elaine Y. via Yelp
They made that goal with ten days to spare. As seen above, on Thursday, the new Shake Shack Stonestown team crinkle-cut the green ribbon on their new location, welcoming the third Shake Shack to San Francisco.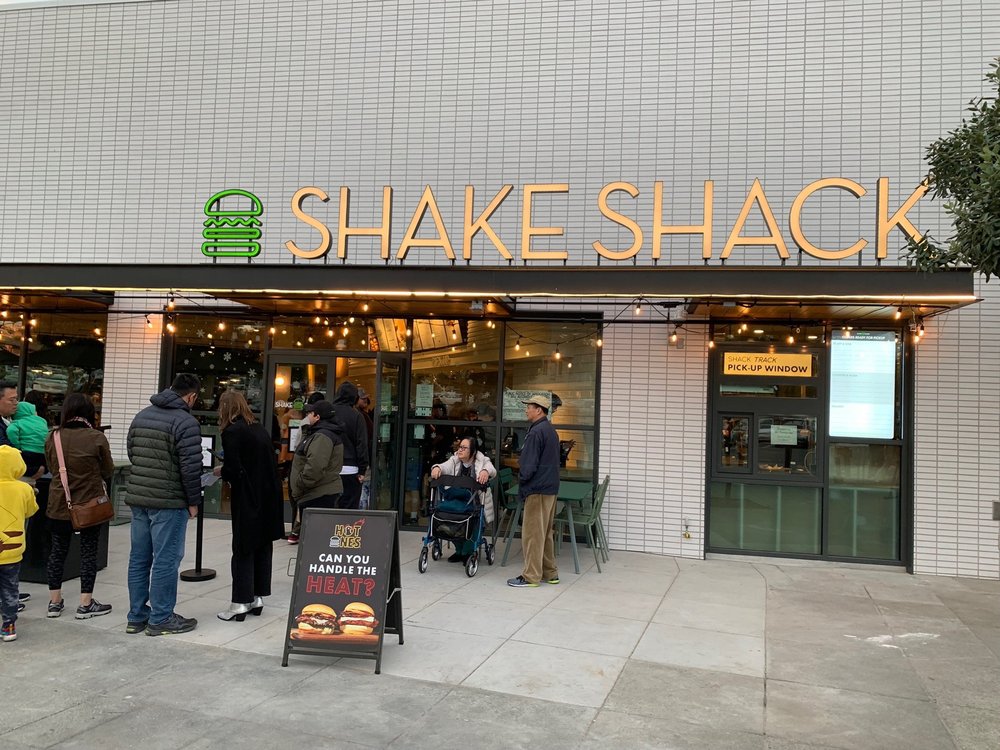 Image: Janetto L. via Yelp
It's the same Stonestown location that used to house San Francisco's only Olive Garden restaurant, which closed two years ago in 2020. (The space was a Rooster & Rice Thai restaurant for a spell in between). Given the crowds lining up and the opening day reception, it's fair to say that Stonestown patrons are more than happy to trade the city's last Olive Garden for a new Shake Shack.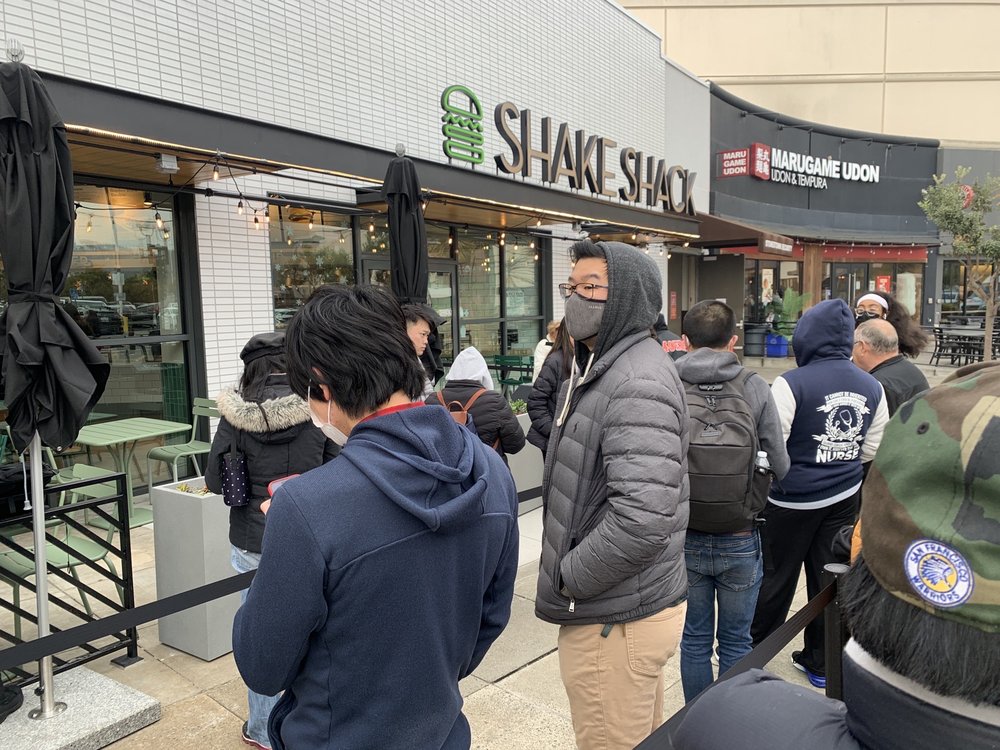 Image: Elaine Y. via Yelp
The new Shake Shack officially opened its doors Thursday morning at 11 a.m., and the first 100 patrons got a free order of the franchise's signature crinkle-cut french fries.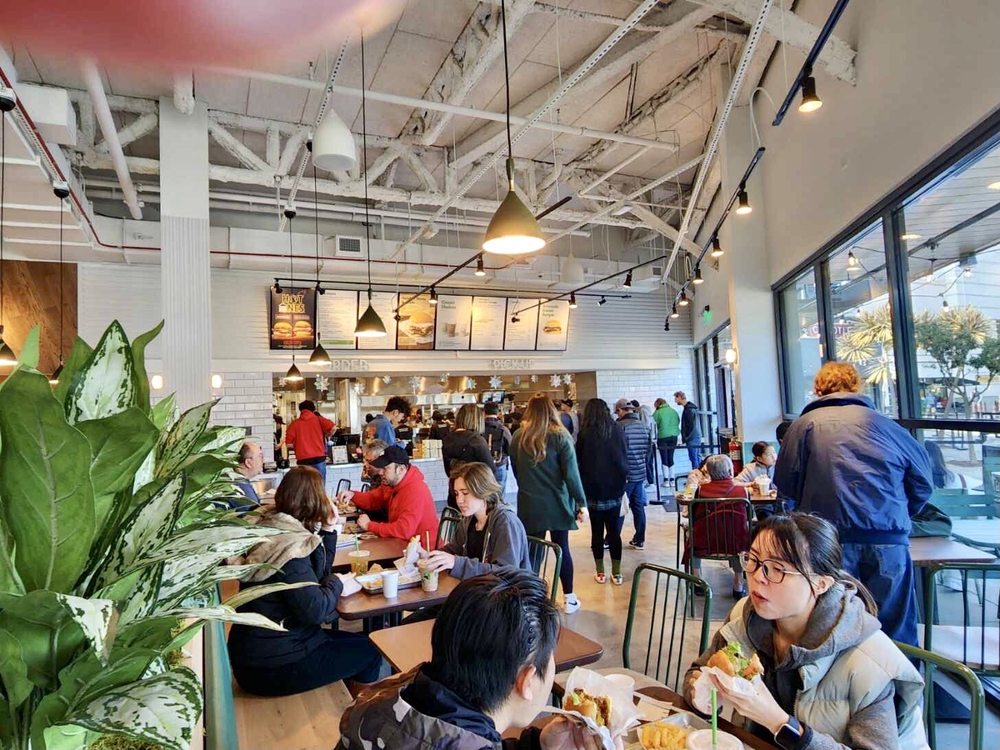 Image: Gary W. via Yelp
This is clearly a warmer welcome than was received by San Francisco's first Shake Shack in Cow Hollow, where neighbors grumbled over a formula-retail chain moving in and competing with local chain Super Duper. Still, a second Shake Shack opened in the Westfield Centre in June 2021, and this Stonestown Galleria spot now becomes the third San Francisco location of the up-and-coming cult-hit burger chain.