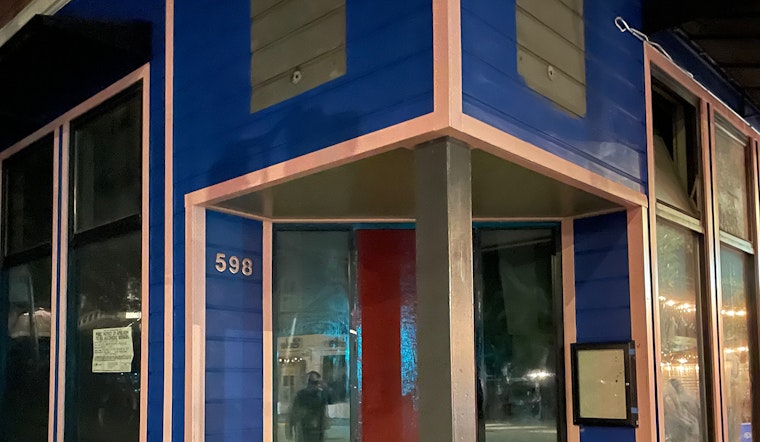 Published on February 15, 2023
Dumpling Union (1809 Union Street) is joining the brigade of dumpling shops expanding in SF, and opening a second location in the Lower Haight, at the corner of Haight and Steiner.
The bi-level, corner space at 598 Haight was exited by Maven in March 2021, after a nine-year run, and prior to that it had been the popular RNM. Hoodline spotted the liquor license application in the window this week — and it's just for beer and wine, meaning that Maven's full liquor license was sold off elsewhere.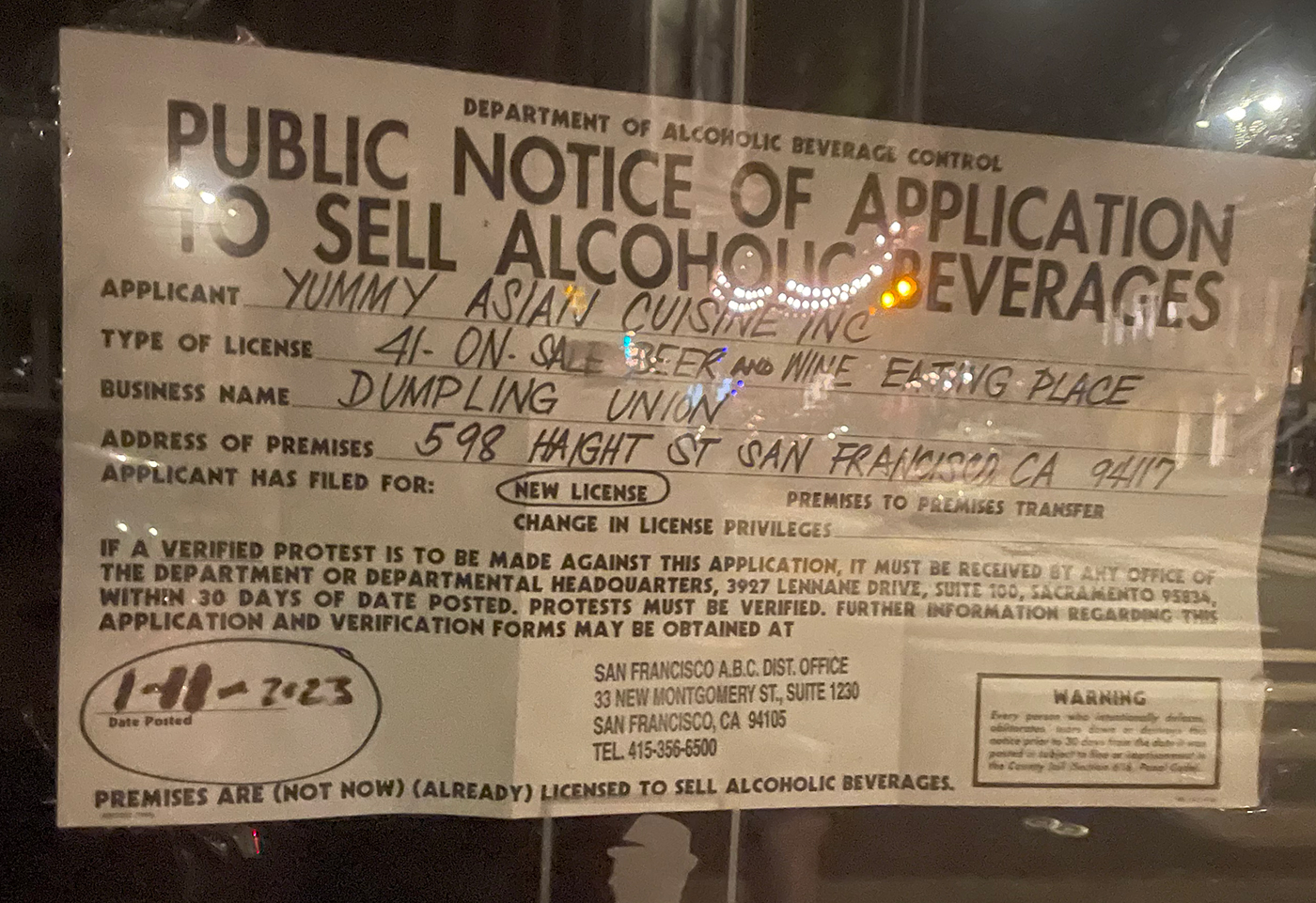 Photo: Hoodline
The exterior of the space has received a coat of blue paint, and renovations appear underway — though the Maven branding still remains on the windows.
Multiple dumpling businesses have been in expansion mode in the city, including Dumpling Kitchen, which just opened a new location in the Castro last September. SF's Dumpling Time expanded to Berkeley summer. And just last week, Hoodline reported on United Dumplings' expansion to Oakland, which followed the opening of a Chestnut Street shop in the Marina last year.
Dumpling Union opened its Union Street location in April 2022.
Hoodline will update you when we hear of an opening timeframe for the new Haight Street restaurant.
*An earlier version of this post confused United Dumplings and Dumpling Union.