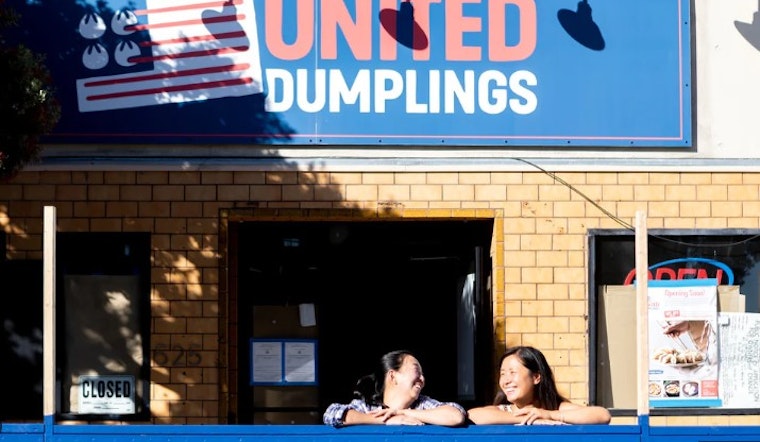 Published on February 09, 2023
Fans knew that it was only a matter of time before San Francisco-based United Dumplings crossed the Bay Bridge and set up shop in the East Bay. You might have had that inkling as well, given the fact that the in-demand dumpling restaurant opened its first location in Bernal Heights in 2020 and then, just two years later, built up enough of a following to expand into the Marina at 2015 Chestnut Street.
Now, United Dumpling has just opened its brand-new location in Oakland. United Dumplings Rockridge sits at 6247 College Avenue between 62nd and 63rd streets. Co-owners, friends, and chefs Sandy Zheng and Julia Zhu, who both grew up in northern China, say that their strong emphasis on family helps set United Dumplings apart from other dumpling spots. "We started United Dumplings, hoping to pass along our fond childhood memories of happy family reunions to our children through our interpretation of dumplings. During the process of creating our menu, we kept grandma's handed-down recipes but also incorporated the flavors we brought along with our life adventures," the UD website reads.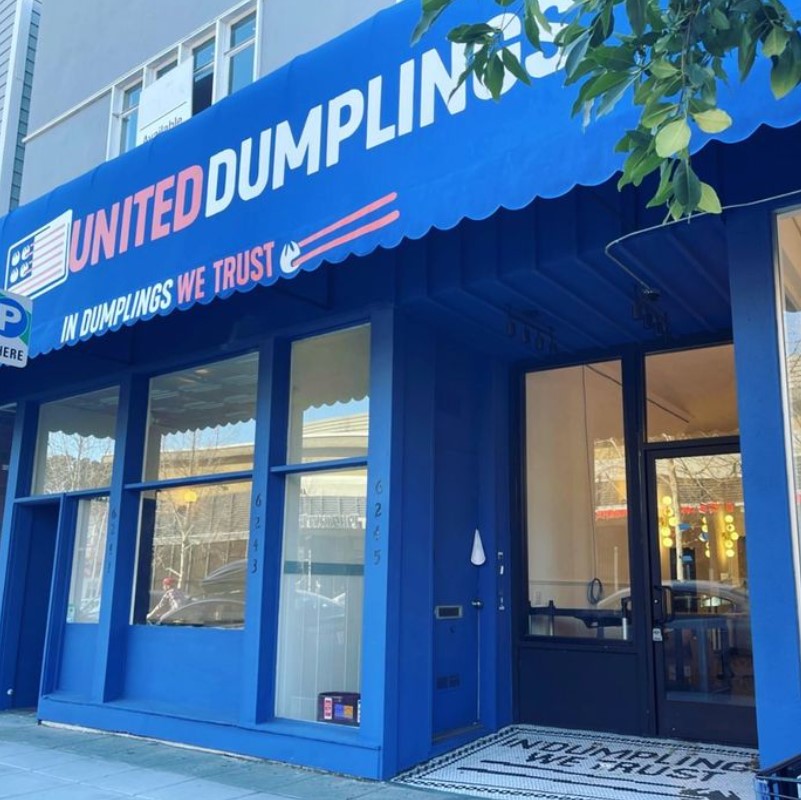 New Oakland location at 6247 College Avenue. | Photo Credit: Instagram/@uniteddumplings
Zhu became friends with Zheng after frequenting Beijing Restaurant on Alemany Boulevard, which Zheng owns, and decided to work on the idea of creating a Northern Chinese dumpling restaurant together. "Dumplings are important for Chinese people, especially for ones who grew up with nothing," Zhu told SFGate in a restaurant profile last year, which spotlighted UD's creativity by using bulgogi and mac 'n' cheese as fillings. Other inventive options include the chicken-mushroom-truffle dumpling, the Korean BBQ dumpling, and the Mission Chicken Pot Stickers, which feature sweet corn and mozzarella cheese. The menu is quite expansive and features many traditional dumpling flavors while also including noodle dishes, wings, and more.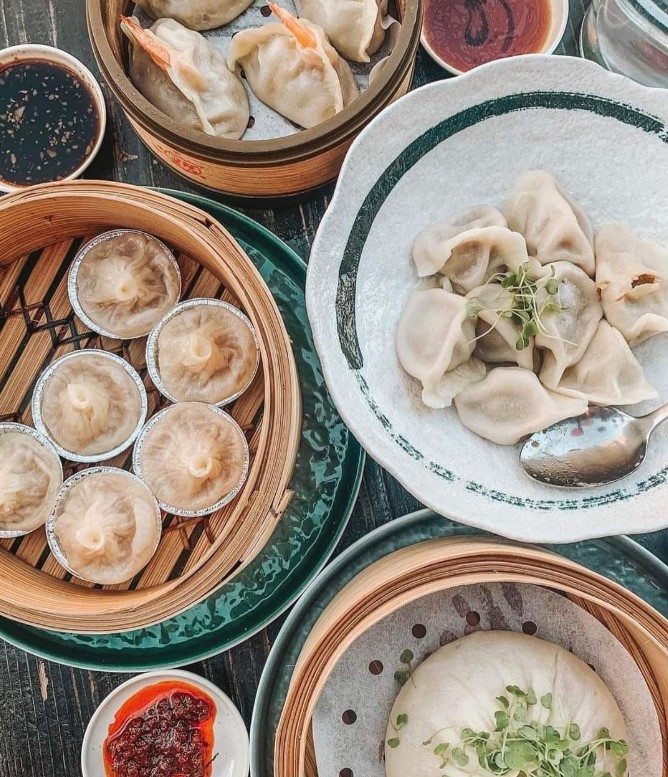 Photo Credit: Instagram/@uniteddumplings
United Dumplings Rockridge is closed on Tuesdays, but you can try it out on the six other days of the week for lunch or dinner. Hours are 11:00 a.m. to 2:30 p.m., and then the shop reopens from 4:30 p.m. to 9:00 p.m.