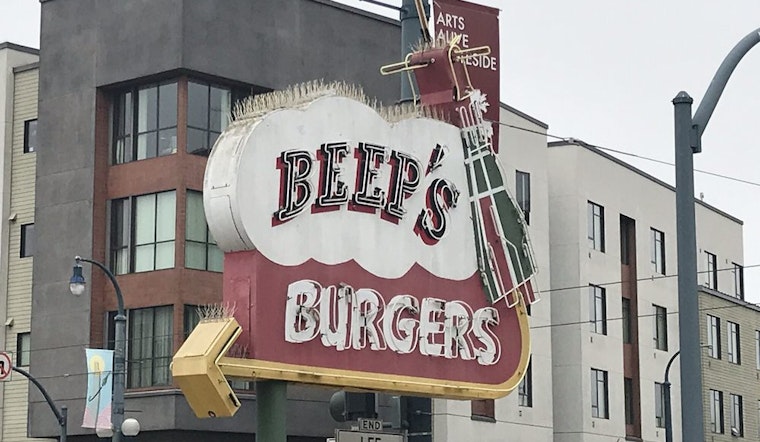 Published on March 08, 2023
One of the most beloved San Francisco restaurants that time seems to have forgotten is Ingleside's Beep's Burgers at Ocean and Lee Avenues. Their food is not available on third-party delivery apps, you actually have to go there. And once you're there, there is no actual dining room, just maybe about a half-dozen stools sitting at an outdoor counter.
View this post on Instagram
But the charmingly retro, dated space-age drive-in restaurant is bucking a San Francisco trend. As they announced in a Sunday Instagram post, Beep's Burgers is now open until 2 a.m., seven nights a week.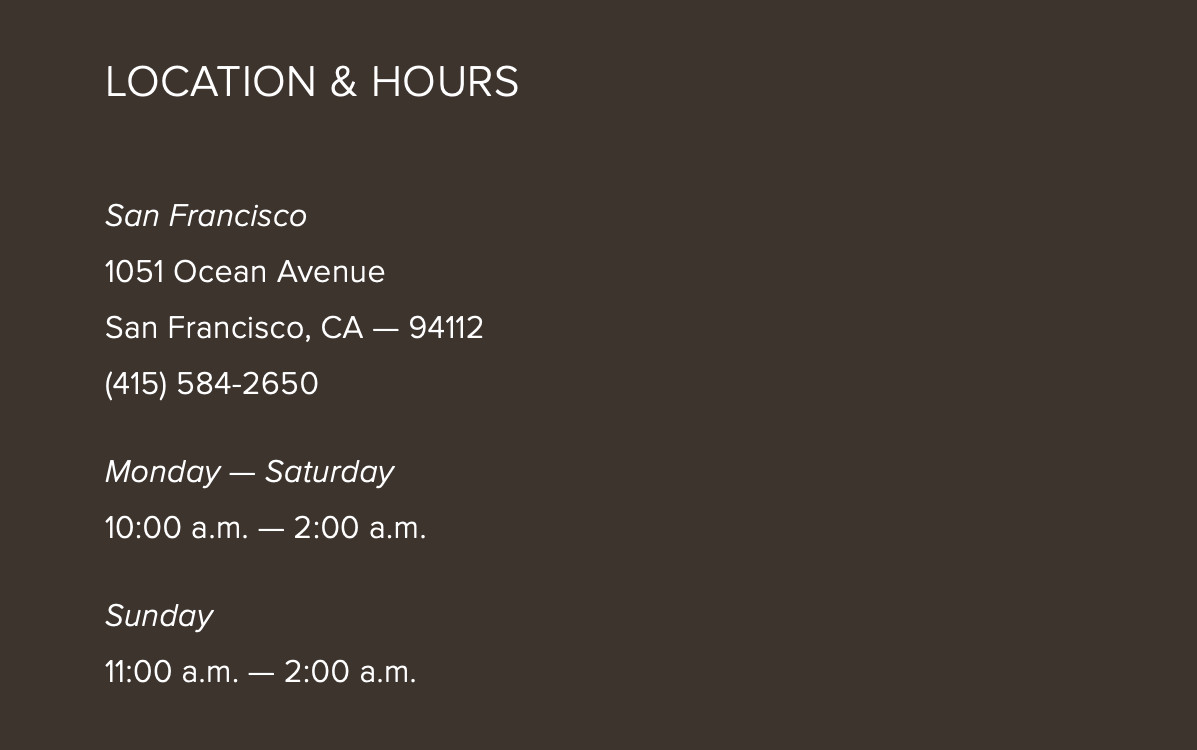 mage: BeepsBurgers.com
As seen in the screenshot above, there are still different morning opening hours depending on the day. They open at 10 a.m. Monday - Saturday, and at 11 a.m. on Sunday. But every single night, Beep's Burgers is staying open late until 2 a.m.
The new hours went into effect March 1. Prior to that, according to archived pages of their website, Beep's Burgers was open until 10 p.m. Monday - Saturday, and only until 9 p.m. on Sundays.
The change does not affect Beep's Burgers' no-frills breakfast menu or hours. They still serve bacon or sausage, egg and cheese sandwiches, with side options of hash browns or tater tots, until 12 noon every day.