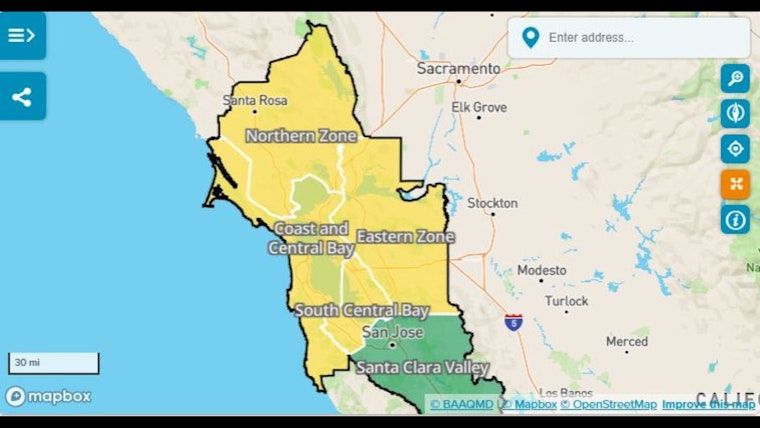 Published on September 19, 2023
UPDATE: View updated information on
Air Quality for Wednesday, September 20, across San Francisco, Oakland, and San Jose here on Hoodline
The Bay Area is currently experiencing smoke from various wildfires in Northern California and Oregon that has noticeably impacted air quality in the region, including in the cities of San Francisco and Oakland. Due to northerly winds from the far Northern California, the San Francisco Bay Area experienced a campfire smell on September 19, according to SF Gate. Smoke from these fires is anticipated to persist in the area through to September 20 as per the Bay Area Air Quality Management District (BAAQMD).
In recent days, much of the Bay Area, including the cities of San Francisco and Oakland, has found itself under siege by wildfire smoke. Driven by fires in Northern California and Oregon, the smoke is expected to impact air quality throughout the region today, September 19, to tomorrow, September 20, according to the Bay Area Air Quality Management District (BAAQMD).
Consequently, the BAAQMD has issued an air quality advisory for the aforementioned period, warning of smoky, hazy skies and the potential for residents to smell the smoke. Despite these concerns, pollutant levels are not expected to exceed the national 24-hour health standard, and no Spare the Air Alert has been activated.
Nonetheless, such conditions carry significant risks for vulnerable residents, particularly the elderly, children, and those with chronic respiratory issues such as asthma, emphysema, or COPD. Smoke exposure can cause irritation to the eyes, airways, and sinuses, trigger coughs, scratchy throats, and aggravate existing health conditions, as the BAAQMD highlights.
Residents can quickly evaluate the impact of wildfire smoke on their local air quality by checking the latest readings on websites like https://fire.airnow.gov.