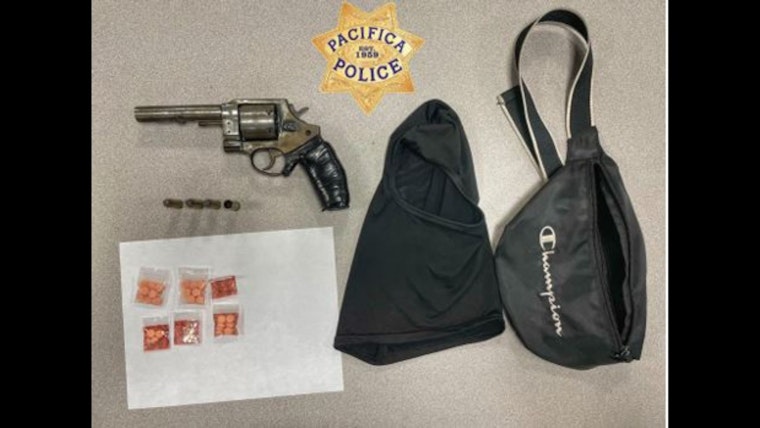 Published on September 18, 2023
On September 16, a routine patrol by the Pacifica Police Department led to the arrest of a masked individual, later identified as 21-year-old Matthew Fleming of Georgetown, CA, outside the Pacific Manor Shopping Center.
As reported by the City of Pacifica, the young man was discovered attempting to make his escape from a retail business to his illegally parked vehicle, arms laden with a basketful of stolen beer.
In a swift turn of events, officers discovered far more than a mere shoplifting crime in progress. Upon further investigation, Fleming was found to be carrying a loaded handgun, as well as the controlled substances Ecstasy and Xanax.
The suspect was subsequently detained and charged with a litany of offenses, from possession of a controlled substance with an armed firearm, to drug sales, and possession without a prescription, among others.