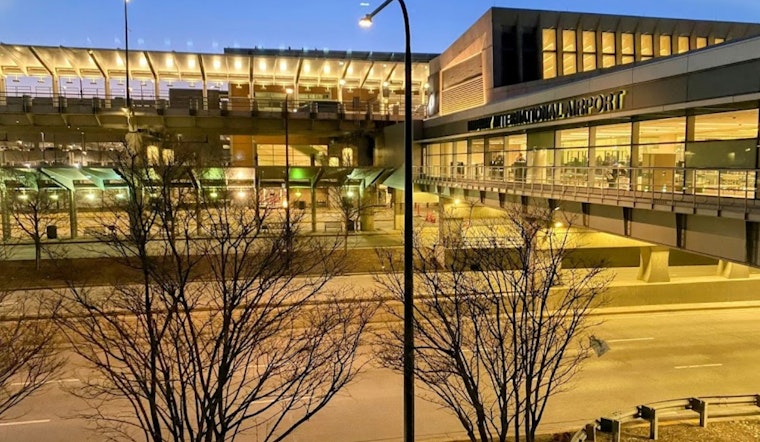 Published on November 20, 2023
In preparation for the bustling Thanksgiving holiday, Chicago's O'Hare and Midway International Airports are set to receive over 1.65 million passengers between November 21 and 27, per the Chicago Department of Aviation (CDA). According to airline estimates, O'Hare is projected to see a 1.5% traffic increase and Midway nearly 1%, compared to last year's same period.
CDA Commissioner Jamie L. Rhee stated, "The CDA prioritizes ensuring a safe and secure environment for passengers, employees, and the entire aviation community as the holiday travel season commences." The CDA collaborates with airline, federal, and law enforcement partners to facilitate seamless holiday travel.
Beyond efficient coordination, travelers will have access to live entertainment and recently installed airport artwork. O'Hare and Midway's "Chi on the Fly" entertainment series entertains passengers—the full schedule is available on flychicago.com.
O'Hare's Terminal 5 viewers can enjoy a new art collection by over 20 local artists, funded by a $3.5 million public art commission. This initiative marks the City's largest acquisition of Chicago artist works in three decades, a joint effort of the CDA and Chicago's Department of Cultural Affairs and Special Events (DCASE).
The CDA offers travel tips to attain seamless holiday commutation, advising travelers to use Cell Phone Lots at both airports to avoid traffic or the Kiss n' Fly drop-offs. Public transport, specifically the CTA Blue Line and Metra's North Central Service, are also viable alternatives.
Departing travelers are also encouraged to check parking updates before setting off and consider booking parking spots in advance at flychicago.com.
In response to ongoing Kennedy Expressway construction, potentially leading to delays and lengthy commuting, CDA urges passengers to calculate extra transit time or utilize alternate routes if required.
Designated areas for rideshare apps like Uber and Lyft are present in O'Hare Terminal 2. Additionally, all terminals offer taxi and black car pickups, along with numerous concession options. Popular restaurants awarded by USA Today's 10 Best Reader Choice, including Publican Tavern, Chicago Cubs Bar & Grill, and Tortas Frontera by Rick Bayless, are featured. Starbucks has also introduced mobile ordering at its O'Hare locations.
O'Hare International Airport provides a Family Lounge with a play area for children, charging stations, and stroller parking, catering to traveling families. Nursing facilities details are listed at flychicago.com, and are available at both airports.
The entertainment lineup includes performances by acoustic blues artist Eric Noden and the CoverGirls Violin Show on November 21 at Terminal 5. Midway will host The Noize, performing various genre hits.
Embracing the festive spirit, CDA staff are adorning the airports with holiday decorations, including light displays and giant terminal ornaments, adding to the joyous journey.
The Transportation Security Administration (TSA) warns of potentially longer security checkpoint waiting times due to heightened passenger traffic. To facilitate an efficient travel experience, the CDA advises arriving early and consulting real-time updates available at flychicago.com.