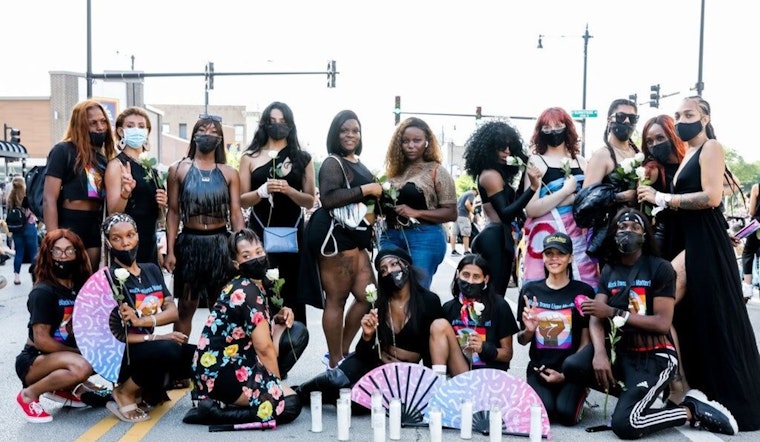 Published on November 20, 2023
On Sunday, a ballroom competition in West Loop, Chicago, marked the Transgender Day of Remembrance. Instead of traditional commemorations, the event, organized by LGBTQ organizations Life is Work, Brave Space Alliance, and Chicago Therapy Collective, aimed to create a safe environment while celebrating the transgender community, ABC 7 Chicago reports.
Zahara Bassett, founder and CEO of Life is Work, spoke on the intention behind the event, "We created this sheerly out of bringing communities together,". Deputy CEO of the Brave Space Alliance, Jae Rice, expanded on this, saying, "It is a way for us to reclaim this day. This day is usually meant for mourning and sorrow and things like that. And while we want to remember our fallen trans siblings, we also want to embrace resilience.", as mentioned in ABC7 Chicago.
Each year, people around the world observe the Transgender Day of Remembrance, which is a day dedicated to honoring the lives of transgender individuals who have lost their lives due to violence and discrimination. A Chicago Sun-Times article mentions a similar event held on the Near West Side on Monday, pointing out the continuing violence faced by transgender individuals. In America alone, the Human Rights Campaign reported the killing of a minimum of 26 transgender and gender non-conforming individuals in 2023.
In response to this concern, communities strive for unity and action while also recognizing the value of celebrating life. The West Loop ballroom competition vibrantly commemorated the memory of fallen transgender individuals, with Iggy Ladden, executive director of the Chicago Therapy Collective, underscoring the need for love, "Everybody who is here today is feeling love and feeling rejuvenated. It's been a very difficult year on so many levels, and, so as we go into tomorrow, we need a lot of heart. We need a lot of energy."
The battle against hate and discrimination doesn't end with one night of celebration. Those fighting for the transgender community are aware of the continuous commitment required to uplift and empower them. Activists shared their concerns about the underreporting of transgender deaths and the importance of accurate representation. Jae Rice commented, "When we hear about trans deaths, you have to realize that there's more. That's more violence being inflicted upon us because there are so many times that trans people are misgendered, and they're not counted as a trans death."
These Chicago LGBTQ organizations work together, aiming to generate a positive impact on transgender lives. They believe access to vital resources can lower crime rates and change societal perspectives on transgender individuals according to ABC 7 Chicago. Zahara Bassett echoed these sentiments, "We truly believe if we can provide people access to these much-needed resources, that they desire, we can potentially lower murder rate and we probably won't be having a Trans Day of Remembrance again."
Though this year's West Loop ballroom competition has concluded, Chicago's LGBTQ community continues tirelessly working towards uplifting and empowering transgender lives, ensuring they don't only survive but thrive. The heartening vision is that the Transgender Day of Remembrance will transition into a celebration of advancement and unity rather than a somber reminder of our challenging past.