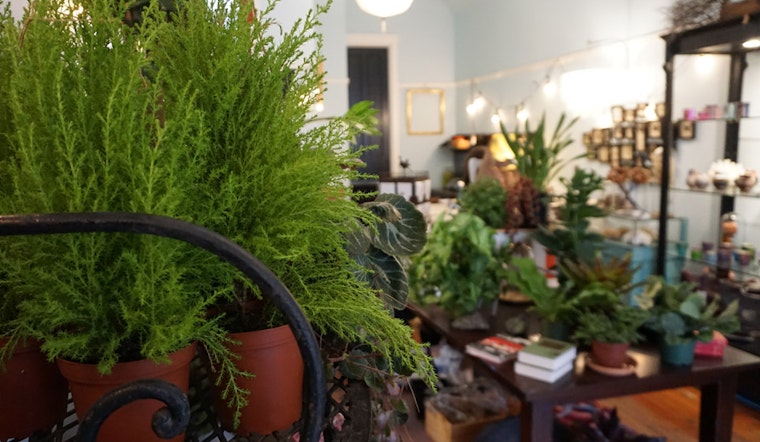 Published on February 07, 2015
Cove is set to reopen today at 683 Haight St.—the space that formerly housed Gallery 683, across the street from Cove's original location of 11 years at 678 Haight.

Owner Jean Marx tells Hoodline that the store is re-opening "sort of softly" today, but should be "in full swing" by Valentine's Day. In fact, stop by on February 14 and you can sip on champagne while you find the perfect gift for your green-thumbed sweetheart. All plants will be 10% off during the opening week.

Cove stopped being a full-service floral shop last year, but still offers a wide variety of potted plants and succulents, plus gifts, books and "other natural things like framed insects, corals, and stuff like that," according to Marx.

We got this sneak peek of the new space:


While relocating the store, Marx ran into quite a few unexpected expenses, in addition to the sales lost when the store was closed. So she started a GoFundMe campaign to try and raise a little bit of extra money to cover these costs.

"I am so happy to be able to stay in the neighborhood and keep seeing all my lovely customers," she wrote on the GoFundMe page. "Unfortunately, the new space needs a lot of love and it needs it quickly."

Donate $100 or more and you get one 4-inch plant a month for the next 5 years. That's 60 plants for $1.67 each—on top of the satisfaction of having helped a small local business stay afloat in tough times.

Cove is open 10am to 7pm on Valentine's Day, and while Marx still doesn't plan to keep regular hours per se, you can expect the store to be open roughly noon to 7pm every day.