Divisadero has seen its fair share of business closures in the past year. KK Cafe, Cafe Abir, King Foot Subs, Viper Vapor, You Scents Trading and Cara Glass have all left the corridor, leaving empty storefronts in their wake. 
But many of these spots have been snapped up, and construction is booming. Seniore's Pizza took over the former Acme Burgerhaus spot in March, and Kung Food opened on McAllister and Divisadero in April. Tsk Tsk, a temporary cocktail pop-up, opened in Ziryab's former space in July. 
Here's a roundup of Divisadero restaurants that are still in progress, many of which will be opening their doors to the neighborhood before the end of the year. 
Ijji Sushi, 252 Divisadero St.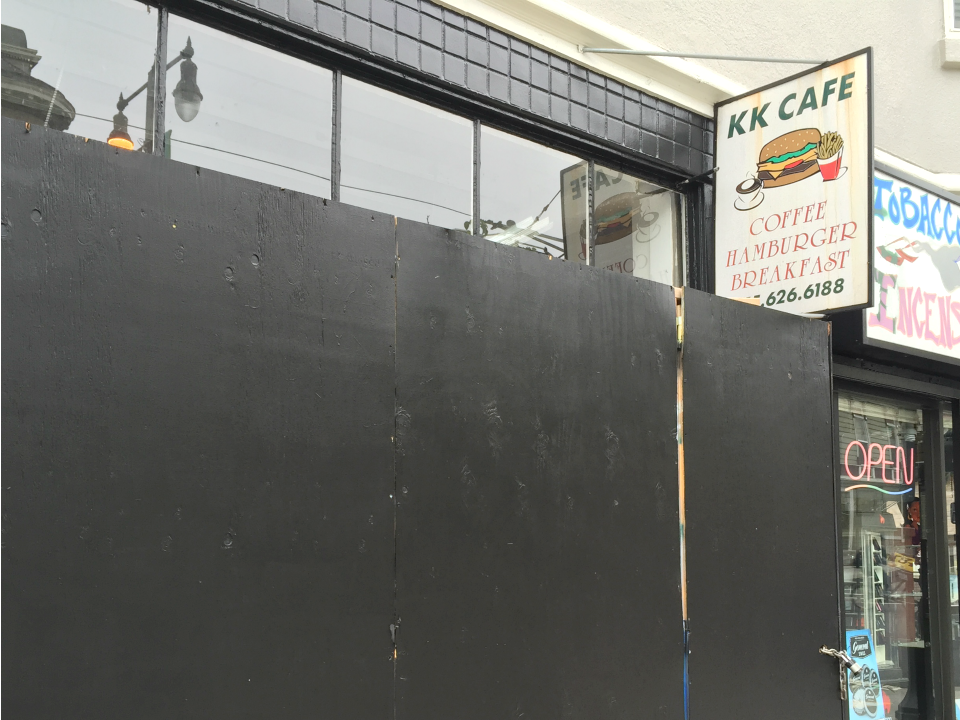 Back in May, we broke the news that Ijji Sushi would be moving in to the former home of KK Cafe on Divisadero at Haight Street. Chef Kuo Hwa Chuang and his business partner I-Chen Amanda Tsung already own restaurants in San Mateo and San Carlos, and now the duo will bring their sushi expertise to Divisadero. The restaurant has applied for a beer and wine license as well. 
In the past couple of months, two building permits for Ijji have been filed with the city; in June, a wall was demolished, and in early July, the new owners applied for permits to construct a new kitchen and unisex bathroom. The storefront is currently boarded up and no opening date has been announced yet, but we'll keep you in the loop as plans develop. 
Indian Paradox, 258 Divisadero St. 
Indian food is finally coming to the Divisadero corridor in the form of Indian Paradox, a food and wine bar. Earlier this month, we shared the news that the restaurant, headed up by Kavitha Raghavan, would be moving into the former home of King Foot Subs. 
No construction has started yet, though 258 Divisadero St. is currently gutted to its bare wooden walls and dirt floor. However, a building permit was filed on August 14th to build a bar, kitchen, restroom and dish station, so we should be seeing work begin soon. 
Sightglass Coffee, 301 Divisadero St.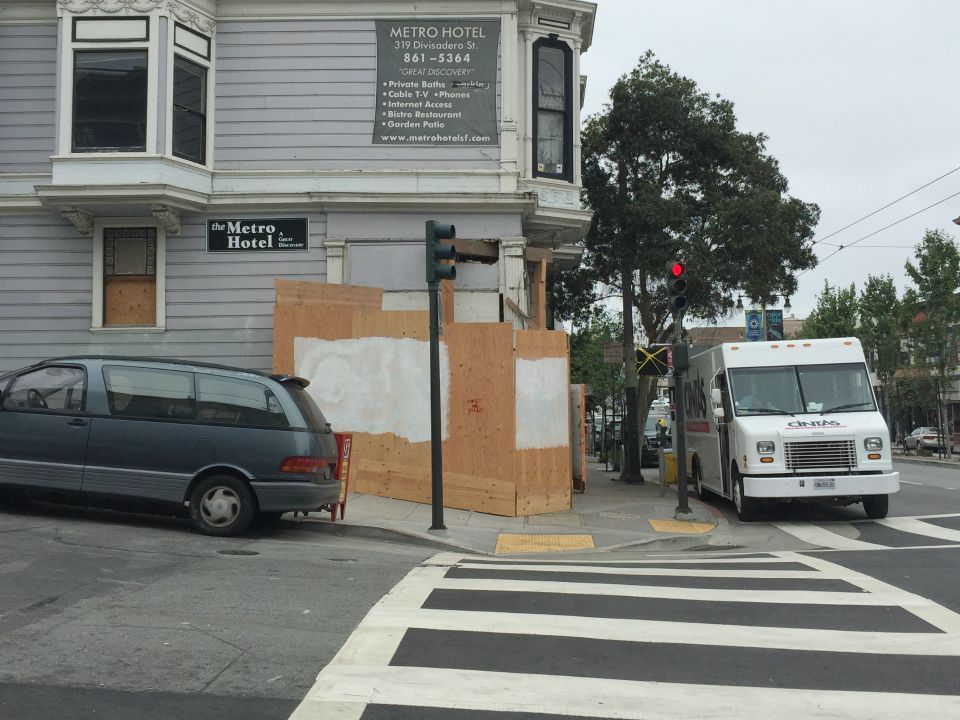 Back in December, we confirmed the news that popular third-wave coffee roaster Sightglass was coming to the neighborhood, taking over the empty storefront on the corner of Divisadero and Page streets. The 2,000-square-foot space is being designed by Boor Bridges Architecture (whose work you may recognize from The Mill).
Despite months of construction, a recent stroll past the open space showed a gutted interior, and work seems to be sporadic. In May, Sightglass told us that they'd encountered some structural issues, but the plan is still to open up sometime before the end of the year. 
Juliette, 605 Divisadero St.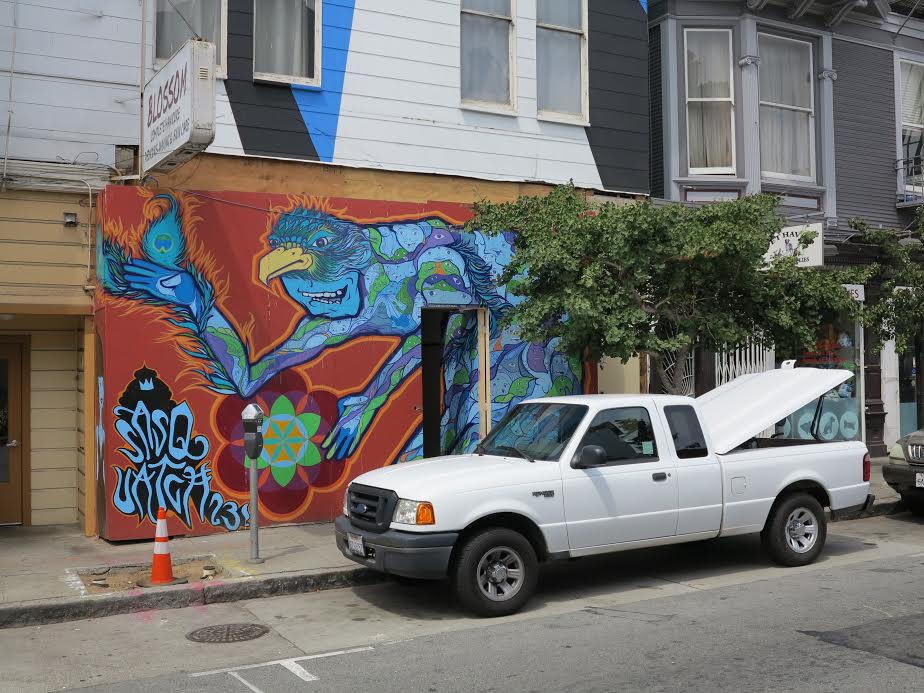 Photo: Stephen Jackson/Hoodline
In August of last year, we caught wind of a Mediterranean restaurant coming to the space next to Bean Bag Cafe, from the owner of Zaytoon. The project has been inching along, and a peek inside the space several weeks ago showed a clean simple cafe that looked close to being completed. A recent health permit filing with the city listed the space as Juliette Foods, though it's yet to be confirmed whether that's the final name for the restaurant. 
Horsefeather, 528 Divisadero St.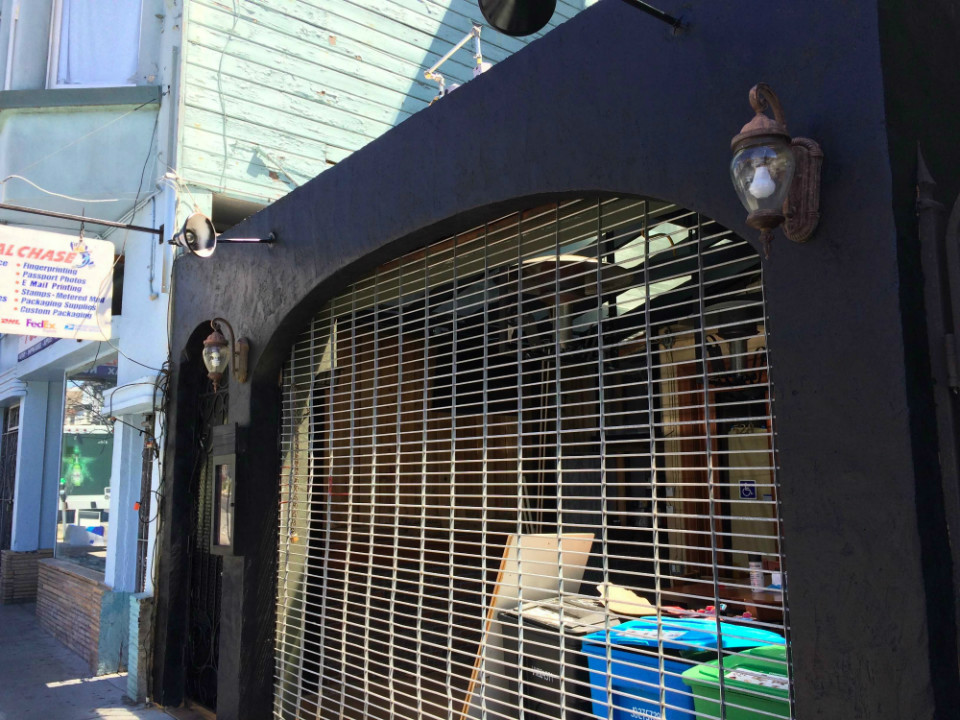 Photo: Andrew Dudley/Hoodline
In March we learned that Ziryab was shutting its doors, and a new cocktail venture called Horsefeather was going to take over the space. Construction on the full space is still in progress, but in the meantime, the owners have opened a cocktail pop-up, called Tsk Tsk.
Horsefeather should open later this year. Until then, swing by for a Banana Hammock slushie (coconut cream, white rum, Giffard Banana du Brésil, Fino sherry and pineapple juice) or food from Bacon Bacon. 
Tsunami Sushi, 1300 Fulton St.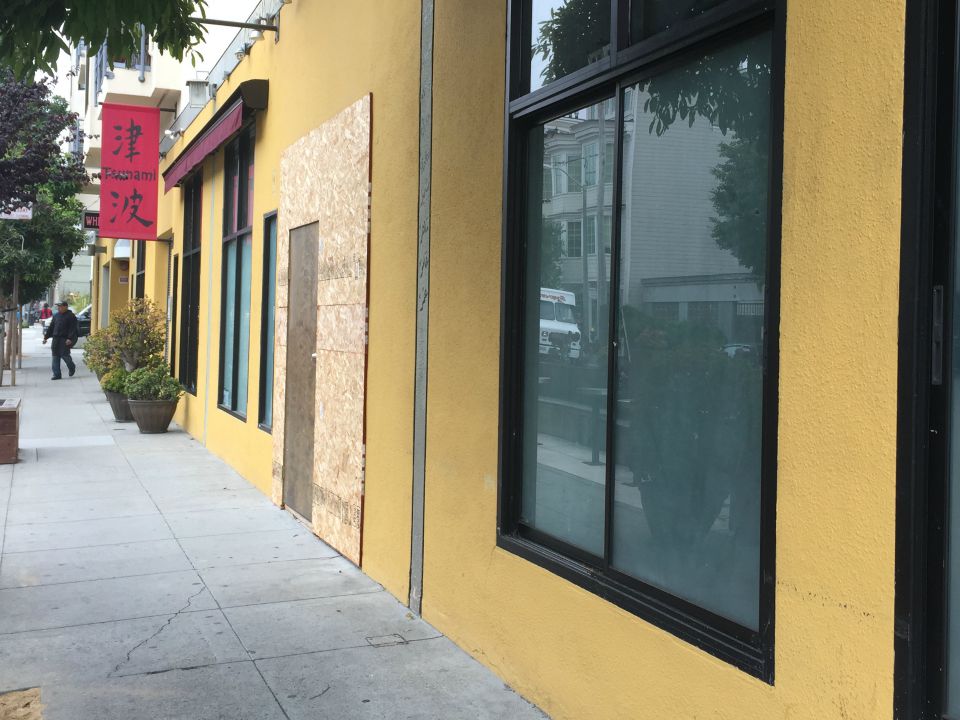 Cafe Abir closed its doors this March after 20 years in business, but before the dust settled, plans were already in motion for the large restaurant space. Dajani Group, which owned Cafe Abir and Corkage, will be moving their other restaurant in the building, Tsunami Sushi, to Abir's former space before the end of the year. 
Construction on the new space has already begun. As for Tsunami's current spot at 1306 Fulton, Dajani Group owner Khaled Dajani told us it may be converted into a cocktail and spirits lounge. 
Kava Lounge, 901 Divisadero St.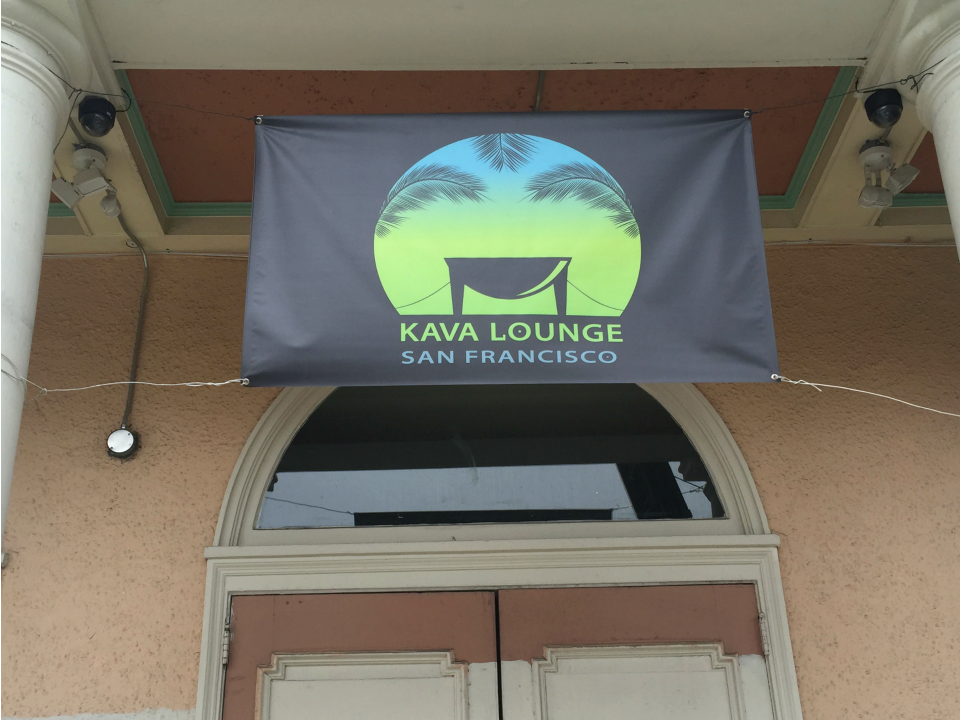 Kava Lounge has been in the works since May of 2014, and though construction seems to be stop-and-go, it looks like we may actually see the space open up before the end of the year. Owner Alva Caple told us in early July that work on the space would be completed sometime this summer. We'll let you know when it's open for business.