Wondering when new life will come to the stretch of Gough formerly home to Stelline and Las Estrellas? Soon, says chef Kim Alter, who'll be bringing her newest project to Hayes Valley in early December, if all goes as planned. Alter is the former chef of Oakland's Plum and Haven, both of which are owned by the Daniel Patterson Group, but though Patterson is a founding member of the new restaurant, the project is Alter's and does not fall under the DPG umbrella.
Called Nightbird, the new restaurant will focus on a tasting menu format, which will change on a weekly basis. The 38-seat restaurant will connect with an intimate seven-seat bar with an entrance on Linden, which will be called the Linden Room.
The two spaces are "going to be super different, but will kind of have a symbiosis between them," explained Alter. While the restaurant will have lighter colors, imprinted plaster walls and "vegetal" elements, the bar will feel "almost like a 1930s Art Deco hotel," she told us. "I don't want anything to be trendy, I really want to just grow into it."
As for the menu, "My main goal always is to make something delicious," said Alter. She says the menu will likely be four to five courses, with intermezzos and amuses in between, and there'll probably be a "smaller, cheaper Symphony menu" earlier in the evening. Tasting menu prices will likely be in the $90-$115 range, including tax and tip; menu details will be available on the restaurant's website at least two weeks in advance.
With the recent arrival of Petit Crenn, plus upcoming projects like Cala, Little Gem, and the unnamed restaurant headed to 450 Hayes, Hayes Valley is seeing something of a culinary invasion. For Alter, the choice of neighborhood was a personal preference. "I only wanted to be in Hayes Valley," she said, noting the strong community of store owners and "beautiful buildings" and streets. "I felt really strongly about it, so I waited about a year for this space. I've always loved Hayes Valley and I really just fell in love with the space."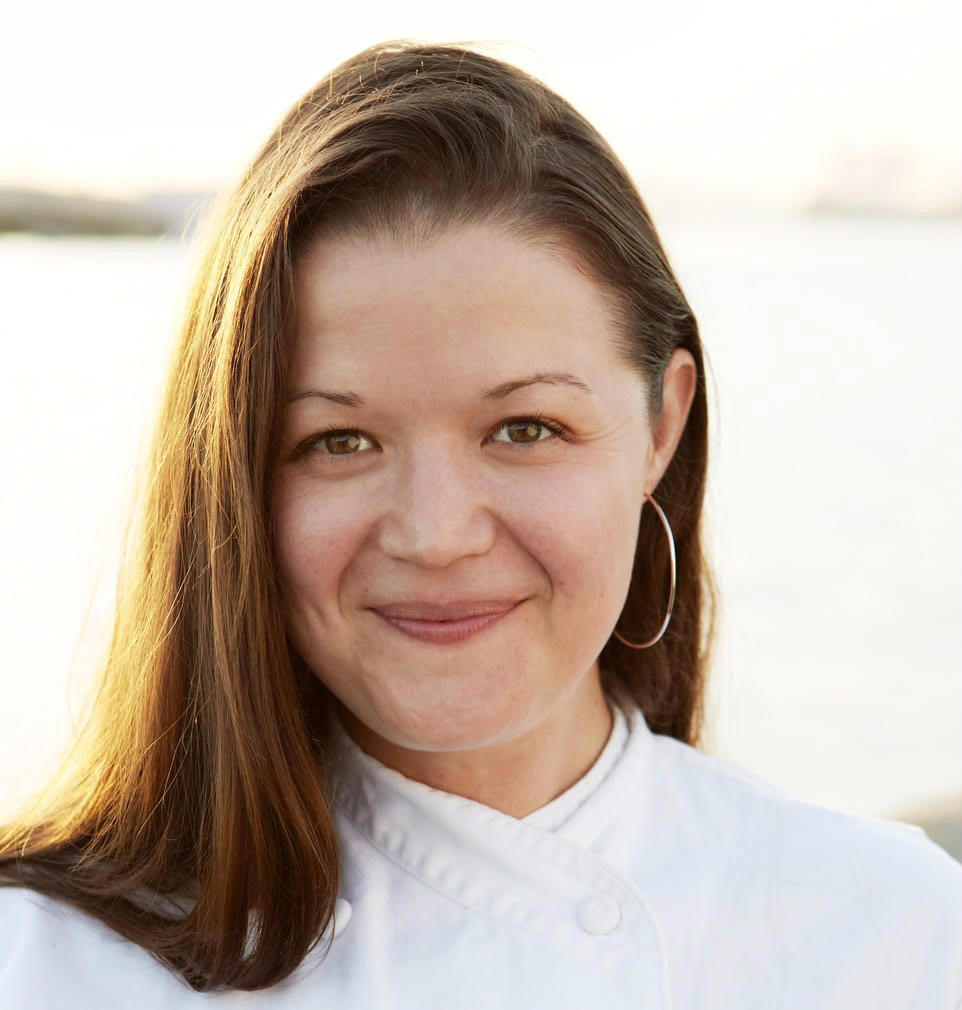 Photo via Kim Alter.
Alter says she knows that "people obviously had a lot of love for the restaurant space that was there," but notes that Herman Rodriguez, the owner of Stelline, was already planning to retire and close the restaurant prior to her interest in the space.
"Community is really important for me," said Alter, who's involved with The Cooking Project, a charity which teaches young people how to cook. In fact, Alter is working with them to potentially start a small garden in the neighborhood, which would serve to both educate kids and provide produce for the restaurant. Additionally, Alter says that she and Dominique Crenn of Petit Crenn have talked about starting a food festival in Hayes Valley. "We definitely want to be a part of the community, and we're coming in to be a part of the neighborhood," she said.
As for finding the right name, it was "kind of the bane of my existence ... I was just overthinking it, and I couldn't be happy with anything I decided on." Finally, Alter's boyfriend suggested 'Nightbird,' and Alter knew it was the right fit, especially for leafy Linden Street. "When I was a kid, me and my mom and grandma would go antiquing, and I collected owls," she said. "I just loved them."