You've most likely heard of Shoe Biz, the shoe emporium founded 36 years ago by Mehran Esmaili and his wife, Nooshin Ansarinia. It now boasts two locations on Haight Street, with two more on Valencia Street in the Mission and 24th Street in Noe Valley. But even regular Shoe Biz shoppers may not be aware of Sutro, a footwear brand designed and developed by Ansarinia—along with the employees of Shoe Biz's stores.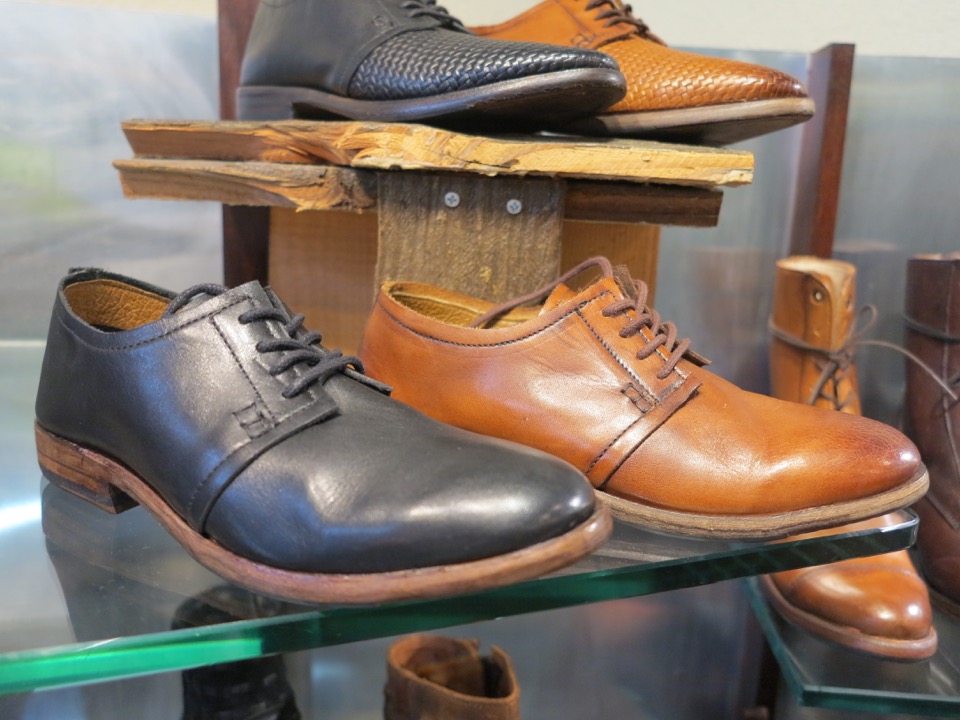 Esmaili and Ansarinia opened their original Haight Street shop in 1979 while studying engineering at San Francisco State. "We used to go down to Los Angeles and buy shoes for a dollar in an alley," Esmaili shared in a long interview with The Hundreds. "Defective shoes, overruns, mismatches, put them in a garbage bag, take the Greyhound Bus, bring them back to San Francisco and sell them for $2, $3, $10, $15. The revenue we made from the shoes we sold paid for our rent, for school, food, and so on. Our business model was to buy shoes so that we could survive."
With multiple stores and 35 years in the retail business, the pair's business model has certainly evolved. The most recent new development is Sutro, an in-store brand Ansarinia started about four years ago, with the specific aim of pleasing Shoe Biz customers. She found that quality products were often priced too high for locals, and hoped to provide shoes that were extremely well-made while also being affordable. The line now includes around 30 designs for both men and women, with a special emphasis on leather oxfords and boots.
"Sutro is an extension or a compliment to many past and existing San Francisco-based brands," Esmaili said. "They were all inspired by the unique and exclusive culture of those who live and work in San Francisco."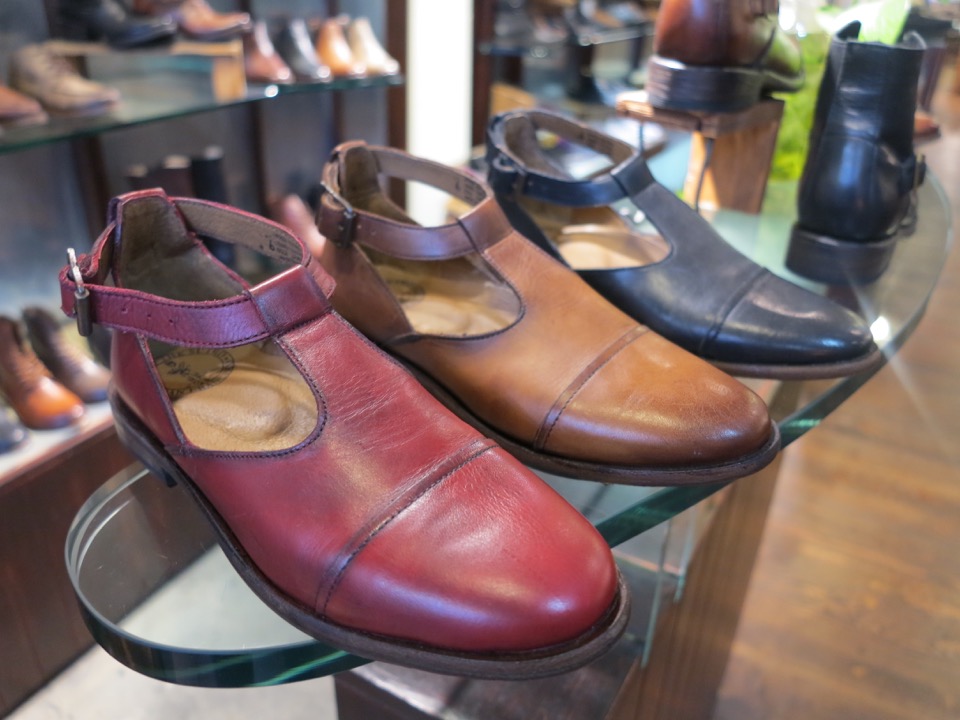 The design of the shoes is a collaboration between Ansarinia and the footwear-savvy employees of Shoe Biz. Chantal Jolagh, manager of the 1420 Haight location and Shoe Biz's head buyer for leather products, said that the process begins with Ansarinia and store employees sharing design ideas for items a few seasons ahead. Employees are encouraged to send Ansarinia pictures, drawings, or other pieces of inspiration.
From there, Ansarinia goes to a factory in Leon, Mexico, and oversees the production of the first run of samples. Once they're finished, she brings them around to all four Shoe Biz locations, and employees try them on and offer feedback.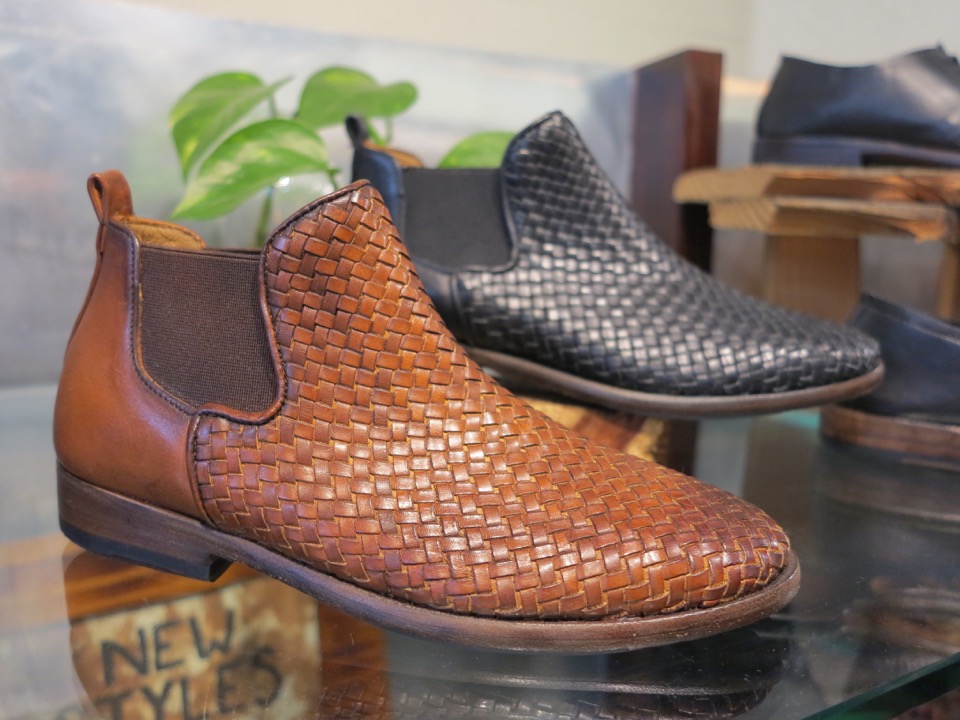 After that, everyone works as a team to cut and mark up samples on the spot, collaborating on the revisions. Jolagh said it's common to go back and forth many times before the final product is settled. "We're perfectionists," she said. "We criticize ourselves very heavily, and we never settle."
Customer opinion also plays a role in the design process: the store leaves samples out and solicits feedback from shoppers before the shoes' second and sometimes third iterations.
The finished product is something Jolagh reports the employees feel very proud of. All items are made with American leather via the Goodyear welt production method, a style of shoe-making that ensures a high level of quality and durability, Jolagh said. "Seeing something that you helped create on someone's feet, seeing something that you had a hand in producing, is really rewarding."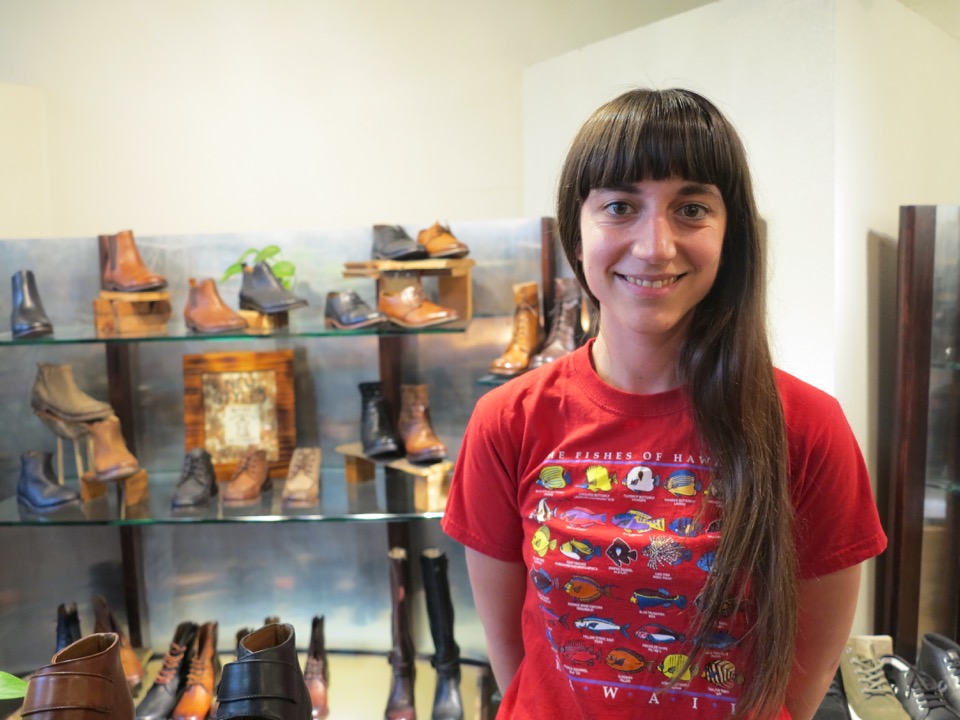 Chantal Jolagh at Shoe Biz's 1553 Haight St. location.
As for Sutro's future, Ansarinia said that her only goal is to keep improving upon the current offering. "The goal is to always strive to better the quality, better the leather. We are very critical of what we do, so we are constantly working to improve," she said. "The line has gotten so much better in such a short time, because we constantly critique it."
Esmaili is also quick to acknowledge the role Shoe Biz's employees play in Sutro's success. "Sutro would have never gained the success and attention it enjoys today without the support and direct involvement of the Shoe Biz staff," he said. 
For a deep dive into Shoe Biz's history, check out The Hundreds' multi-chapter interview with Esmaili.