The Castro will soon be getting a taste of Ethiopian food, thanks to the arrival of Flavors of Ethiopia, an Oakland-based food truck that'll be posting up daily in the parking lot of the RC gas station at 376 Castro St.
Owner and chef Bethlehem (Beti) Kebede founded Flavors of Ethiopia in May of last year, and is planning mobile stops in San Jose and San Francisco, in addition to service in Contra Costa and Alameda counties. With 15 years of experience in Ethiopian cuisine and catering, Kebede says she's enthusiastic to bring her food to the Castro. She says she's always "had a dream to open an Ethiopian restaurant in San Francisco," but that the impetus behind her new venture is the lack of authentic Ethiopian dining options in the city. (There are currently no Ethiopian food options in the Castro.)
Kebede formerly owned Addis Ethiopian Restaurant on Telegraph Blvd., and Mimosa Ethiopian Restaurant & Cafe on Santa Clara Ave., both in Oakland. Due to family complications, she says that she was forced to sell the latter. Kebede continued her catering business for weddings, conferences, and parties, before founding Flavors of Ethiopia last year.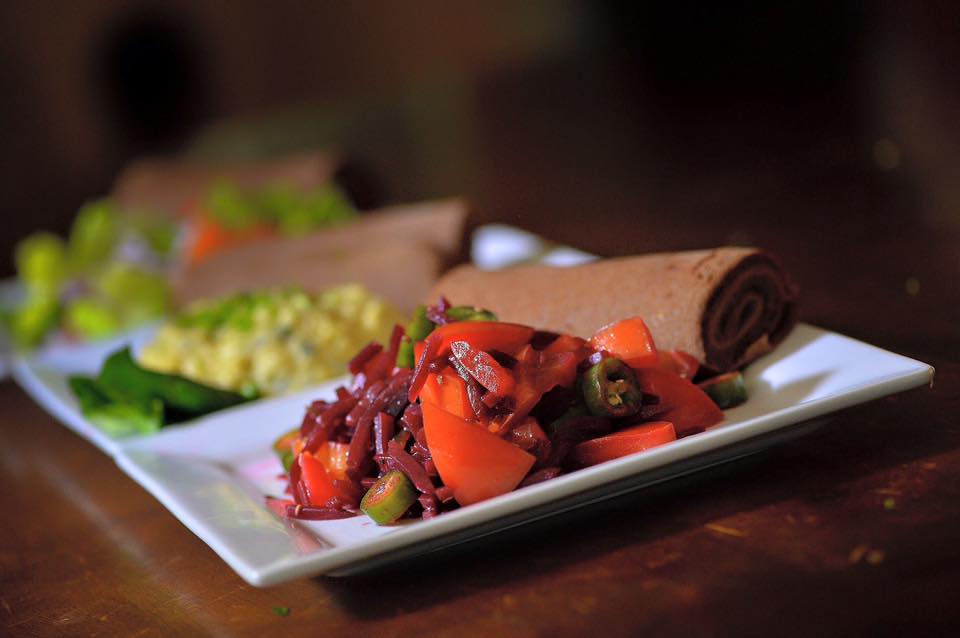 The food truck will offer traditional Ethiopian cuisine, featuring entrees of beef, chicken, and lamb. It'll also have several vegetarian and vegan options available, abundant with lentils, split peas, and salad. Injera, a large sourdough flatbread will be served with most dishes, and Kebede says most of her spices are ordered directly from Ethiopia.
The Castro location is anticipated to debut in the RC parking lot on April 1st; Kebede tells us that she initially saw the lease available at 376 Castro St. in the newspaper, and leased it on the spot. Hours will be Tuesday through Thursday, 2pm to 10pm, and Friday and Saturday, 2pm to 2am.