The investigation of SFPD officer Jason Lai of Taraval Station for an alleged sexual assault has now uncovered racist and homophobic texts involving four city police officers.
District Attorney George Gascon's office made the discovery last week, and according to the Chronicle, the texts are said to contain dozens of uses of the "n-word" that mock the outcry stemming from a previous finding that an unconnected group of 14 officers also sent racist texts. Because of the emergence of the texts, all cases that the four officers worked on will be reviewed for bias, to ensure fairness. 
In a press release, the SFPD says that "four members had sent text messages containing reprehensible racial and homophobic remarks. The Department acted immediately in suspending officers involved in these text messages and referring the matter to the Police Commission for discipline, up to and including termination."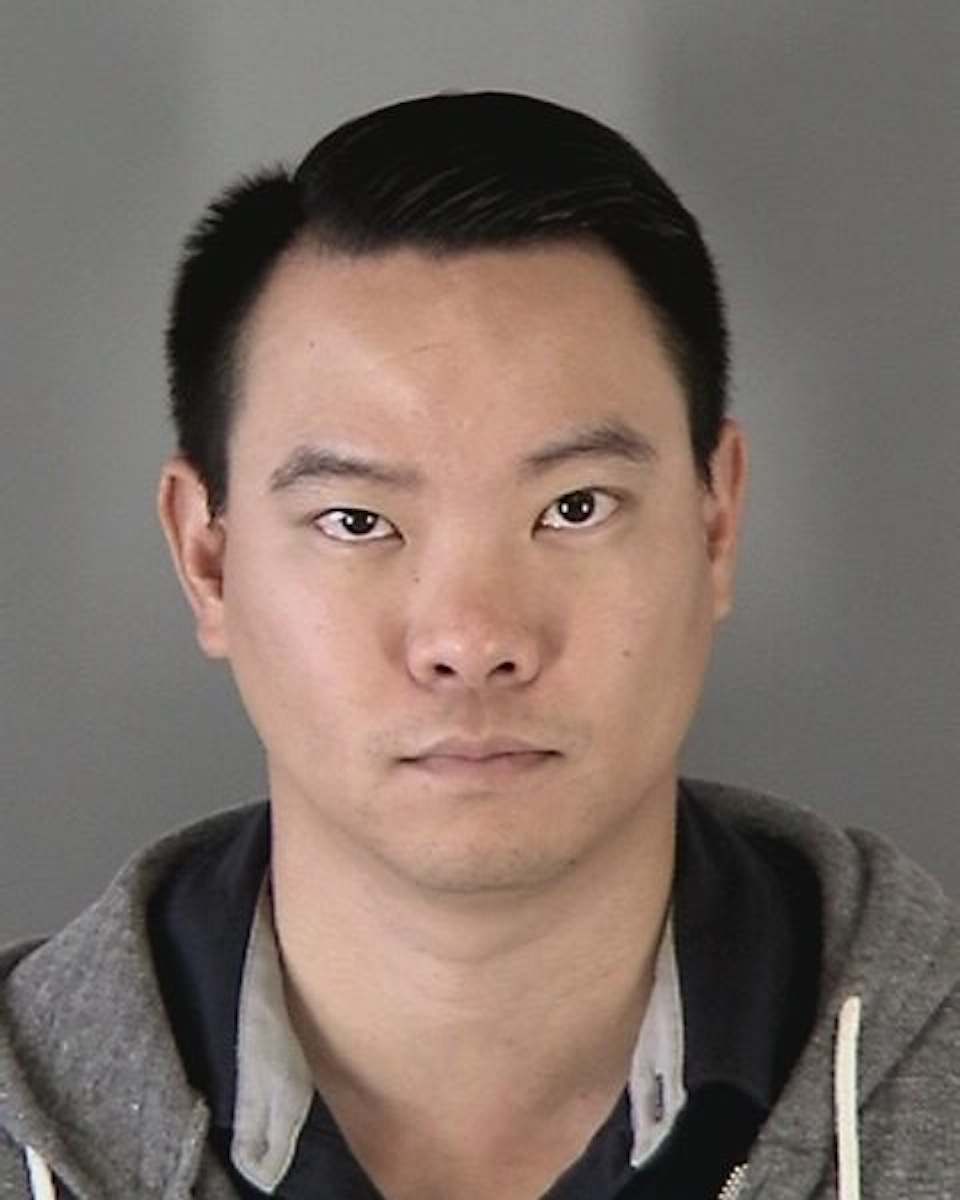 Booking photo of Officer Jason Lai of Taraval Station. (Photo: SFPD)
Lai was being investigated for alleged sexual assault involving a Sunset District woman in September 2015. While the SFPD's own investigation uncovered "insufficient evidence for a sexual assault charge," Lai was arrested in March 2016 for "violations related to use and access to confidential criminal information and motor vehicle records."

The internal affairs probe also revealed that another Taraval Station police officer, Lt. Curtis Liu, had interfered with the investigation. 
"Liu said he had called Lai as a joke because he thought the name was a coincidence, but according to investigators, he then went on to lie to his superior officers about contacting him, and led them to believe he had made the proper notifications to start an investigation," the Chronicle writes. Liu has since left the department.
In addition to this development and the earlier texting scandal, the Examiner found last month that an anti-Black Lives Matter editorial from the Wall Street Journal had been posted on a bulletin board at Taraval Station.