Inner Richmond residents are fortunate to have a special local gathering place and one woman is recognized for making it happen.
In 1961 Muriel Leff, a community activist and resident of Inner Richmond,  wanted to transform a neglected lot on 7th Avenue behind the Richmond District police station into a neighborhood park. Owned by the city police department and formerly used to stable horses, the small lot had become an eyesore overgrown with weeds, covered with sand and strewn with garbage and abandoned trailers.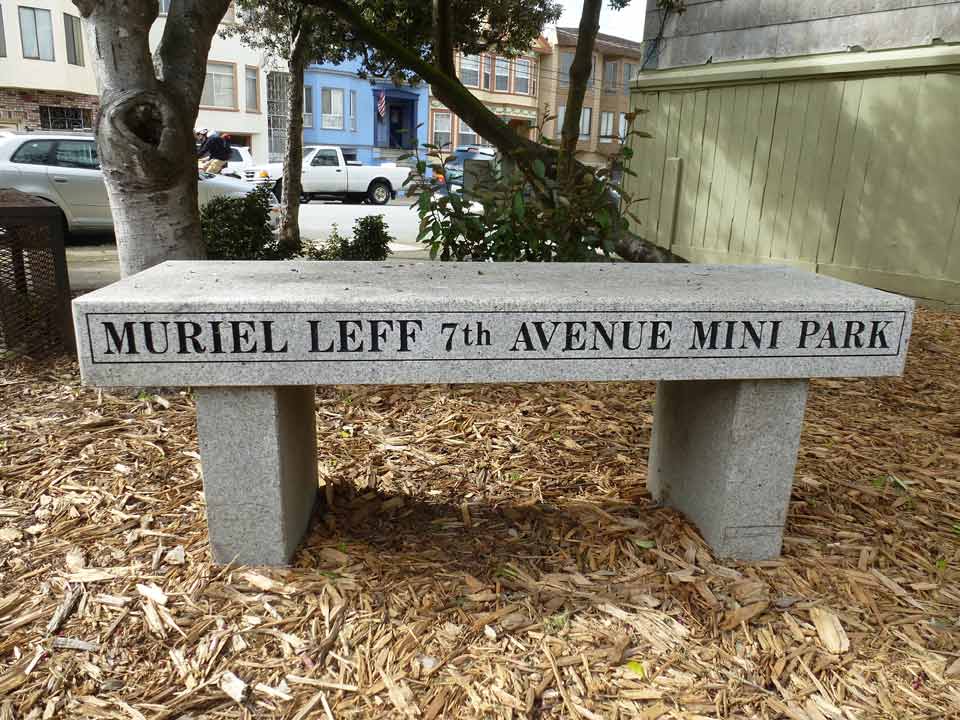 Over the next four years, she navigated the bureaucratic approval process and enlisted support from park officials and community leaders. She recruited landscape architects to design the park and secured funds for its construction. The San Francisco Chronicle called it "the park the people built" because it was constructed by teens working for the Youth for Service Program.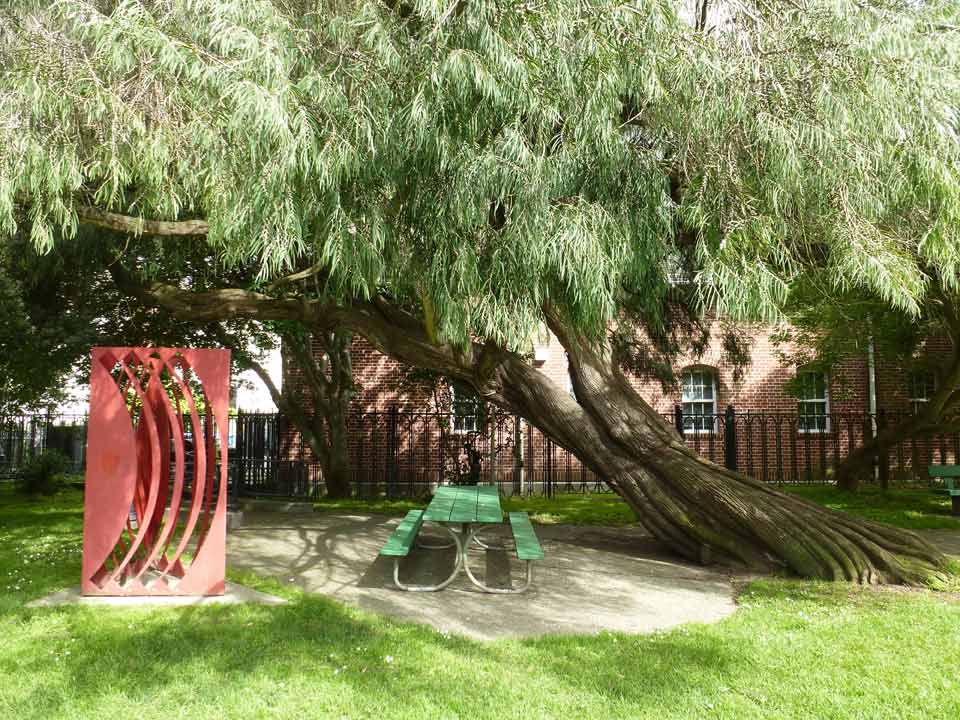 On May 2, 1965, the 7th Avenue Mini Park opened to the public as one of the city's first mini parks. In May 2000, 35 years after its creation, it was renamed Muriel Leff Mini Park. Today it is managed by the San Francisco Recreation and Parks Department.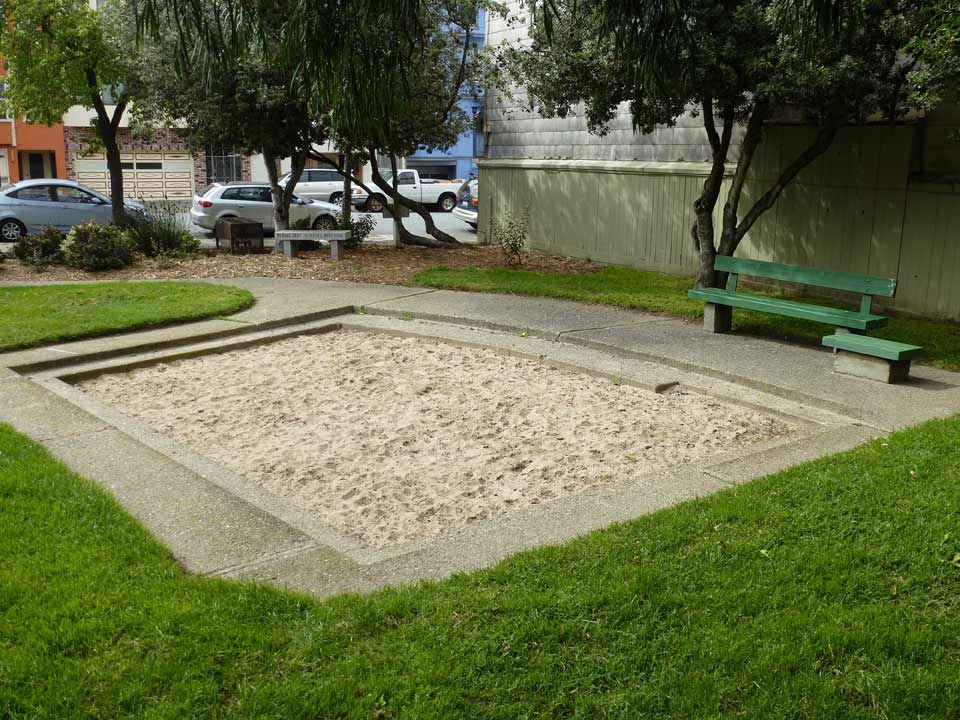 The large green lawn is surrounded by trees and flowering plants. There is a sandbox for kids and numerous benches for reading, picnicking and relaxing, especially enjoyable in the late day sun. 
The red painted steel sculpture is "Red Gothic" by American sculptor Aristides Demetrios. It was installed in the park in 1986 at the request of Ms. Leff and other community members.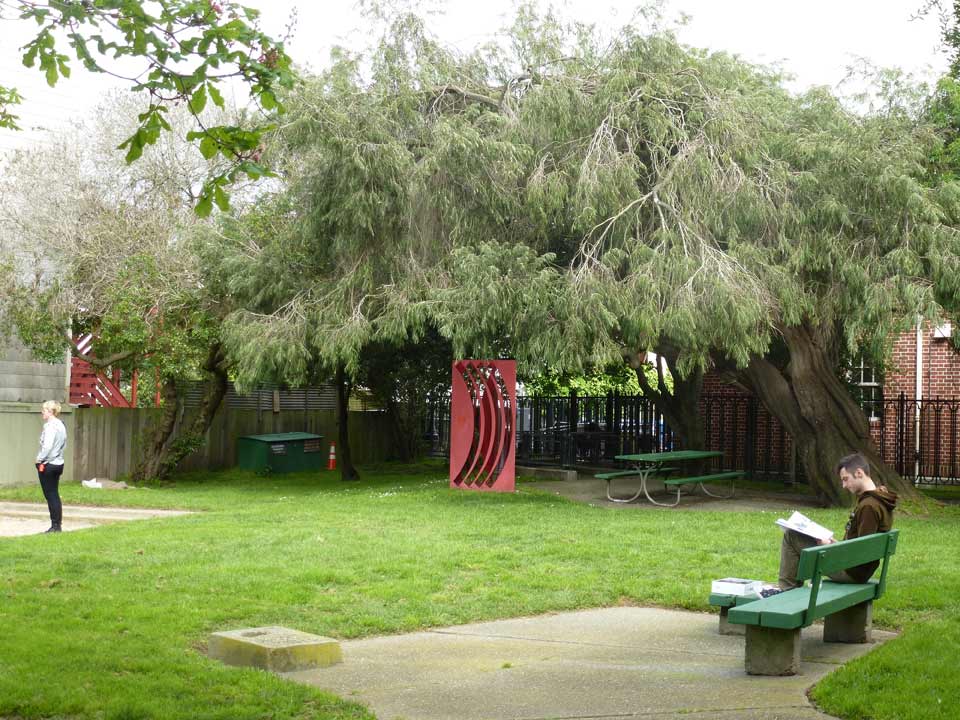 Look for the bronze plaque designed by notable San Francisco sculptor Ruth Asawa that dedicates the park to Ms. Leff and recognizes others who helped found the park. The plaque incorporates an image of the majestic leaning tree that stands nearby.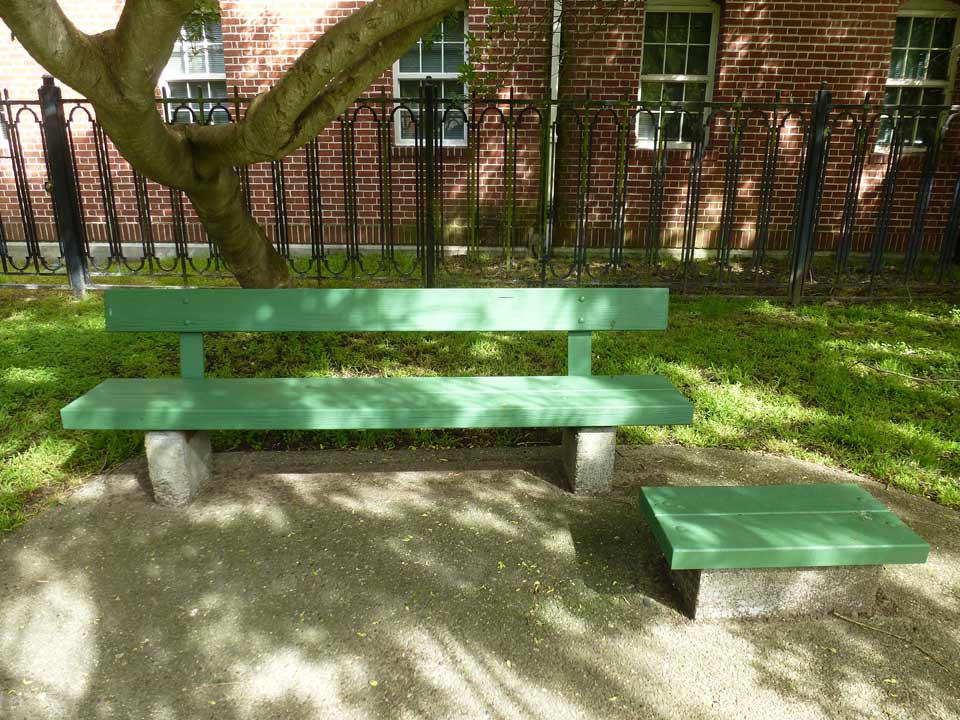 Getting there: Muriel Leff Mini Park is located mid-block on 7th Avenue between Geary Blvd. and Anza Street. The 38-Geary buses and the 44-O'Shaughnessy bus stop at 6th Avenue and Geary Blvd. This park is wheelchair accessible.