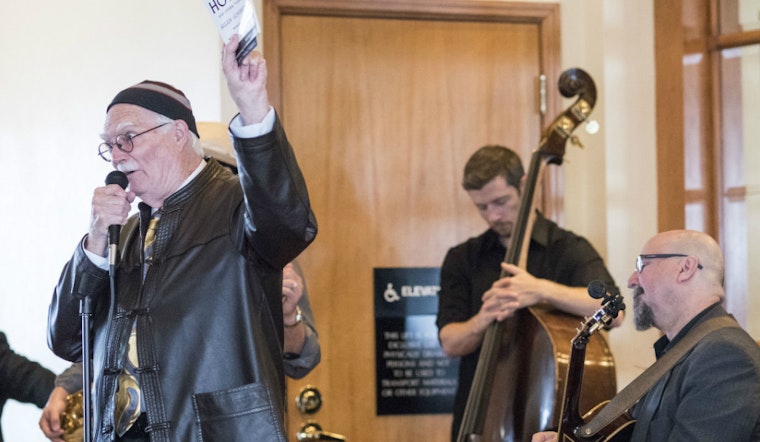 Published on April 04, 2016
The Beat Museum and Top of the Mark at the InterContinental Mark Hopkins Hotel are bringing back last year's popular Celebrating the Beats poetry and jazz series, featuring locals performing the music and poetry of the Beat generation. Starting tomorrow, it will run from 6:30–8:30pm every Tuesday in April.
The series was created last year to celebrate the 60th anniversary of Allen Ginsberg's first public reading of his renowned poem "Howl" at the Sixth Gallery, once located at 3119 Fillmore St.
Jack Kerouac, Michael McClure and Gary Snyder also read at the event, which is said to have sparked the Beat movement. The poem was so controversial, it almost landed its publisher, City Lights Books owner Lawrence Ferlinghetti, in legal trouble for publishing "obscene literature."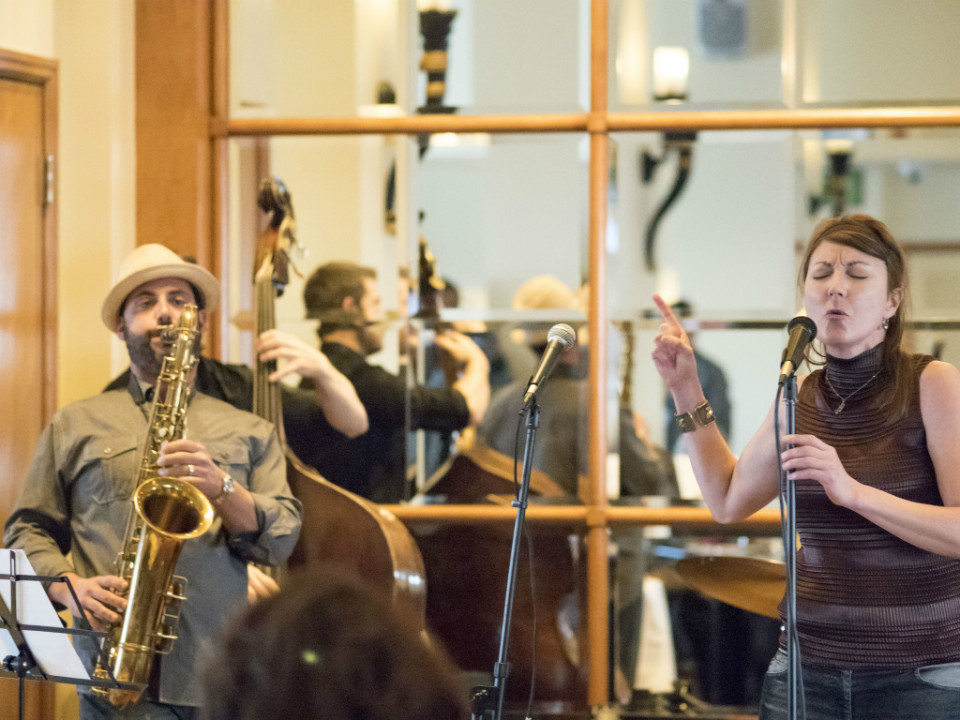 The series is being put on in conjunction with the Beat Museum and Top of the Mark, a restaurant named by columnist Herb Caen, who was also the first to use the term "beatnik." The program brings together local poets and jazz musicians, highlighting the music and spoken word of the '50s and '60s. Top of the Mark's chef, Nenad Stefanovic, will create specialty cocktails and light bites for the events as well.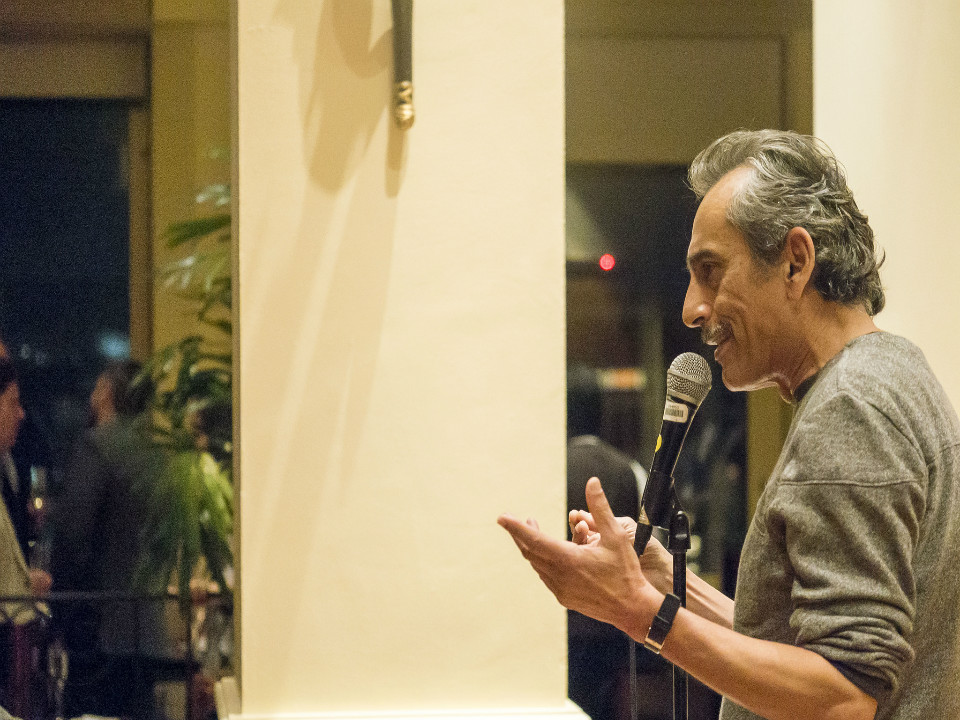 San Francisco Poet Laureate Alejandro Murguía at last year's series.
The current schedule is as follows: 
Tuesday, April 5th
World-Beat Jazz, Rap, Fusion ensemble COPUS (Creation of Peace Under Stars) with poet Royal Kent, composer/pianist Wendy Loomis, flutist Monica Williams, bassist Patrick Mahon, and drummer Greg McRay. 
Tuesday, April 12th
The wordWind Chorus features voice, poetry, and saxophone by q.r. hand, jr, Lewis Jordan, and Brian Auerbach.
Tuesday, April 19th 
Jazz poet, painter, and playwright Charles Curtis Blackwell and poet Vincent Kobelt perform with the All Star Revue.
Tuesday, April 26th 
Poet, performer, and playwright Genny Lim joins composer and pianist Jon Jang.