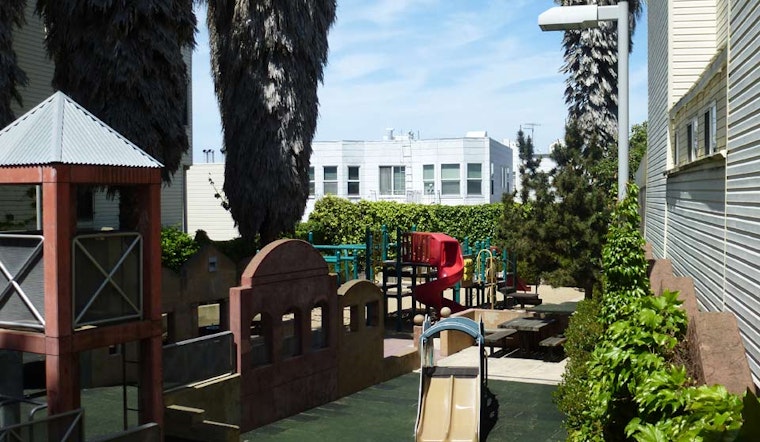 Published on May 06, 2016
If you were to view the world through a child's eyes, you'd find that everything is new, exciting and very large. With this in mind, the Washington/Hyde Mini-Park is designed for the pint-sized perspective. Wedged on a double lot between two adult-sized apartment buildings, this enclosed park takes form as a miniature urban landscape with a child-sized street of building facades.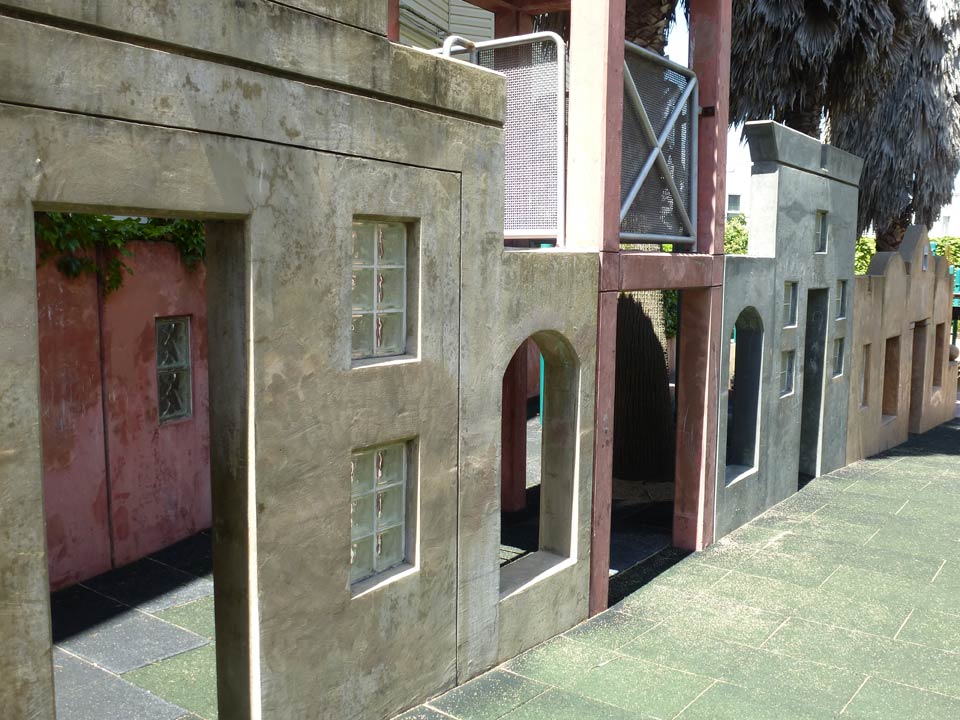 The small-scale streetscape invites children to peek through windows and run between doors and arches along bouncy soft-surface pathways. There are play structures for school age children, pre-schoolers and specially designed accessible areas. Curving slides, a tire swing, chain ladders, sand pits, high bars and observation towers are just a few of the many enticing outdoor play structures in the park.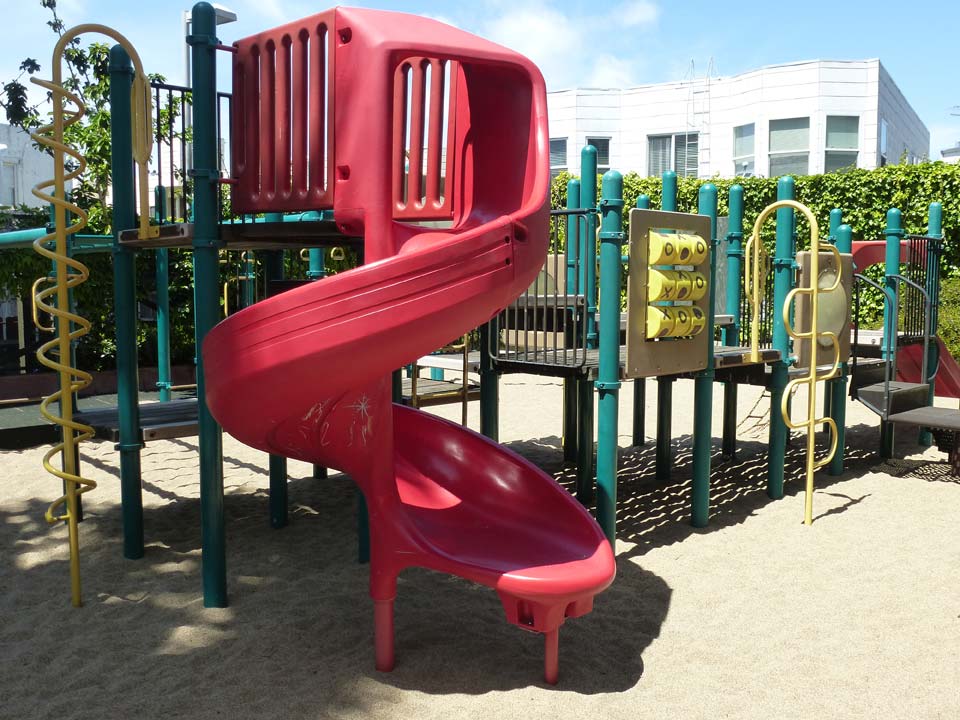 Entertainment is part of the history of this space. In the 1920s, the house that rested on part of the property was the home of "La Gaite Francaise," the only French theater in America at the time. Located in the basement of proprietor-thespian Andre Ferrier's house at 1470 Washington St., the highly acclaimed little 150-seat theater hosted a repertoire of French plays and operas by composers such as Moliere, Audran, Massenet, Labiche and others.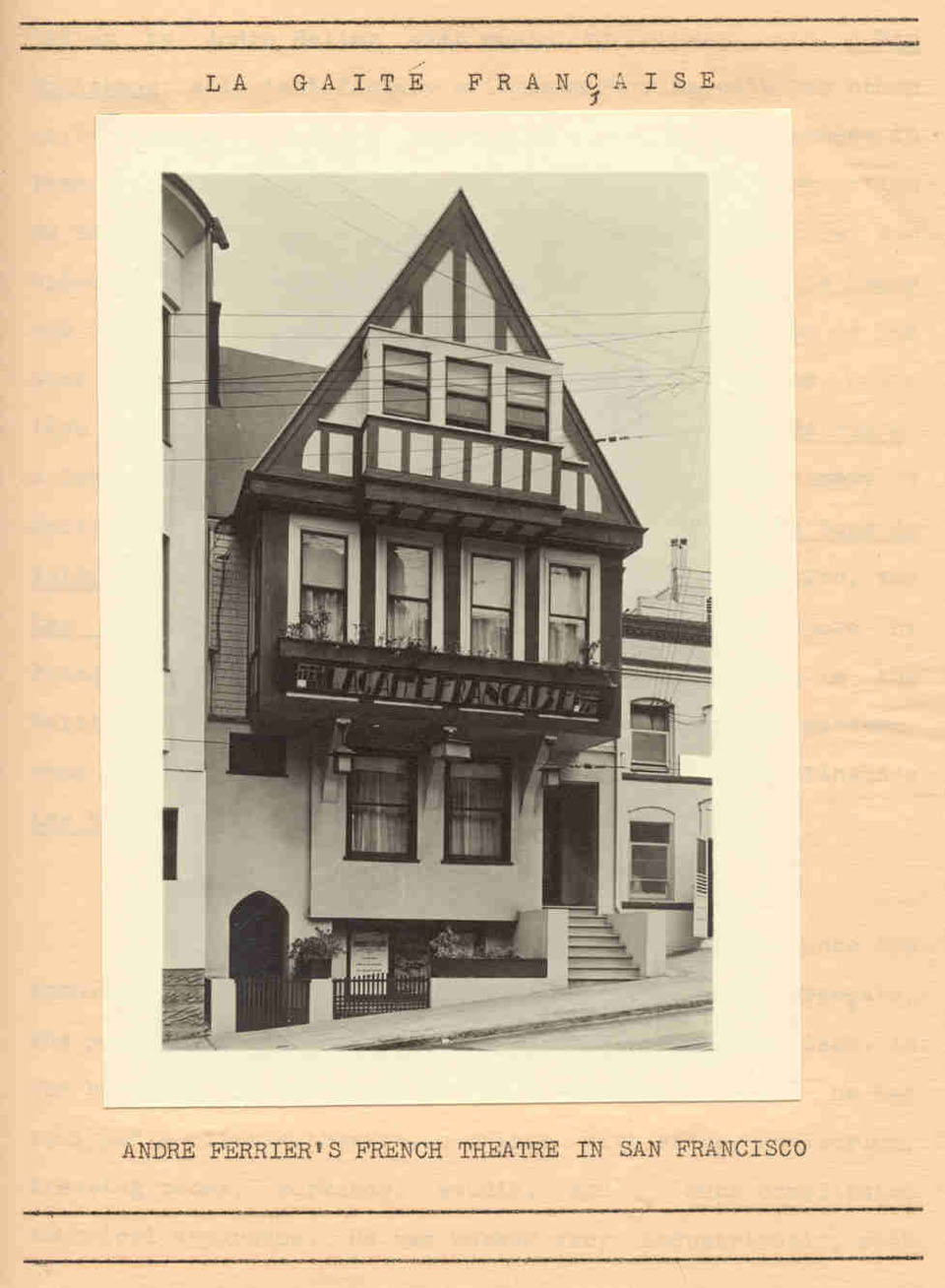 La Gaite Francaise, San Francisco's French Theater. (Photo from San Francisco Theater Research, v. 9, Works Progress Administration, courtesy of the San Francisco Public Library, History Center.)

The house continued to host small theaters into the 1960s, when it fell into disrepair. Eventually the home was demolished. In 1983 the lot and adjacent parcel were acquired by the the City of San Francisco Recreation and Park Department and transformed into Washington/Hyde Mini-Park, opening to the public in the same year.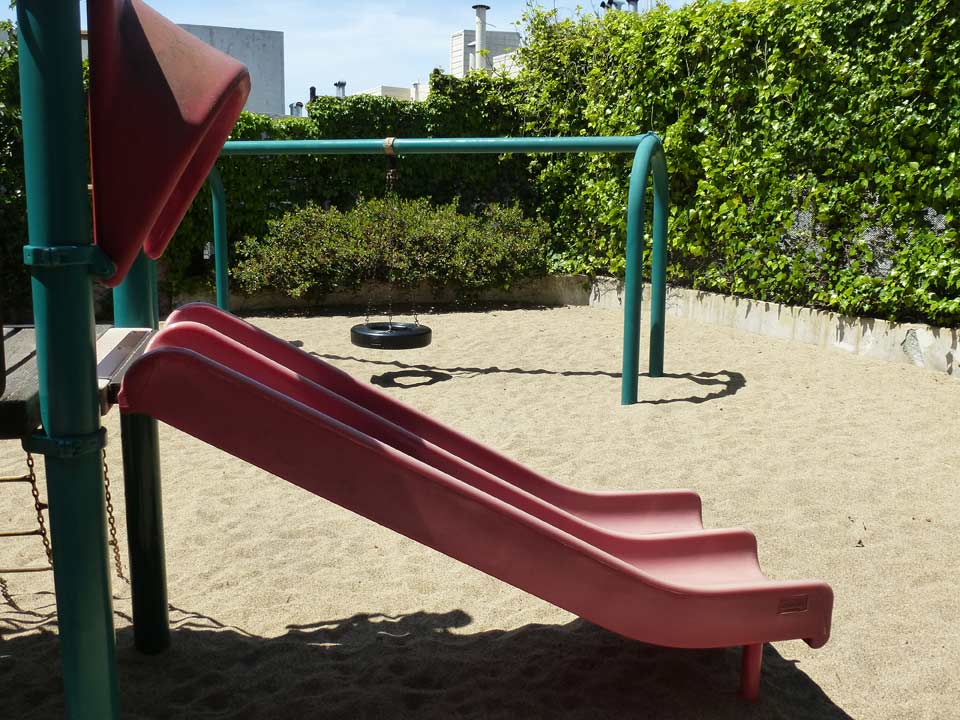 Getting there: The park is located on the north side of Washington Street between Hyde and Leavenworth streets. Take the 27-Bryant to the Washington and Hyde stop or the Powell-Hyde Cable Car stops one block away from the park at Jackson and Hyde. This park is wheelchair accessible.