This coming Monday, May 23rd is the first day in business for Cem Salur's long-awaited and eagerly anticipated new cafe, Orson's Belly (1737 Balboa St.) We caught up with Salur to chat about the impending opening, his vision for the cafe, and how the space combines his interest in cafe culture with his passion for cinema.
"Before my idea for Orson's Belly, I was thinking of becoming an archivist or opening a repertory cinema in San Francisco," Salur said. Instead, "I decided to blend my two passions: cinema and hospitality. That was the inception of Orson's Belly."
The cafe, named for Orson Welles and decked out with vintage movie posters, is a chance for Salur to "create a safe and fun environment in the Richmond for artists and families," he said. "My idea is to form a place where ideas may run rampant, and film viewings and discussions may hark back to Henri Langois' Cinematheque Francaise."
That includes film screenings. "I will be co-programming films with fellow Bay Area cineastes and archivists," Salur said. "Possibilities include themed nights, musical accompaniment with silent film, and a children's hour of cartoons for after school—I'm right next to Argonne Elementary." He'll also host some non-film events, like poetry readings or FIFA video game tournaments.
The menu, already available online, will be priced at $7-12 for breakfast items, bagel sandwiches, and salads, and $5-$15 for evening tapas, Salur said. He'll also offer De La Paz coffee and espresso drinks, beer, and a selection of 10 wines by the glass. Some of the items pay homage to his Turkish heritage, including a Turkish breakfast platter and Turkish coffee (served with a piece of Turkish delight candy).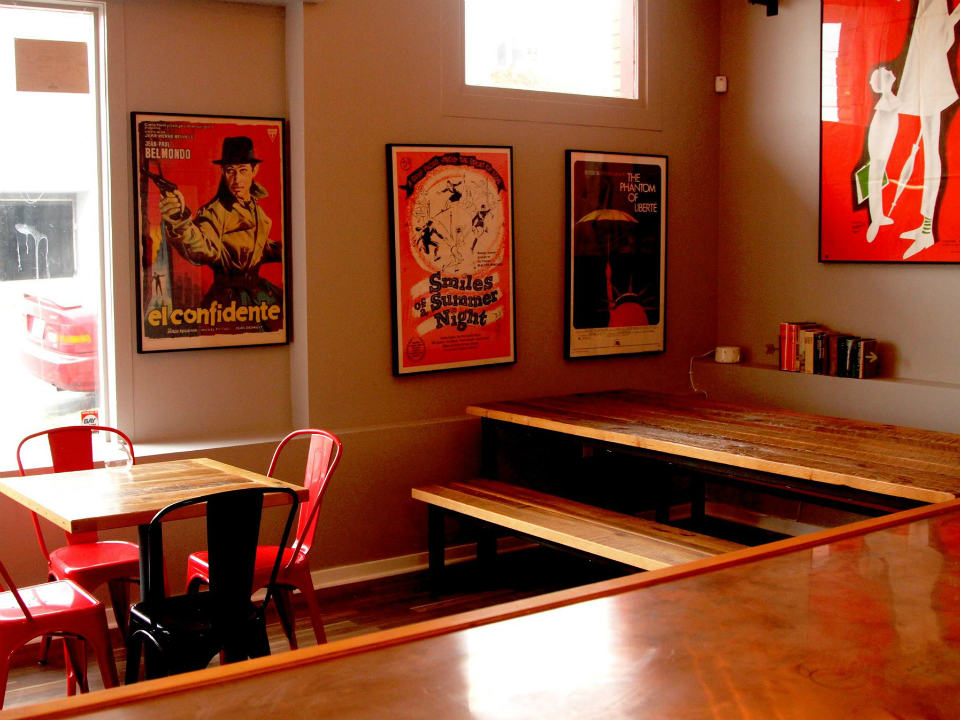 Orson's Belly is still in the process of wrapping up hiring and training, Salur said, but might test out a few soft-opening dates this week before the big reveal on Monday.