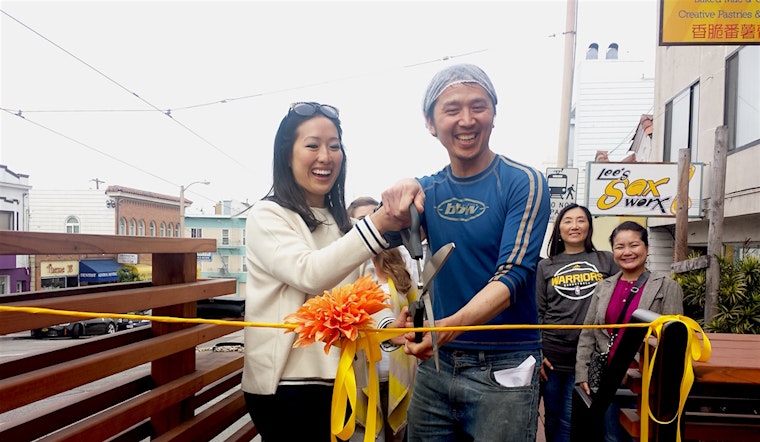 Published on June 06, 2016
With musical performances, baked goods, and a ribbon-cutting ceremony, Parkside's first parklet made its debut at Rolling Out Cafe (1722 Taraval St. between 27th and 28th) on Saturday morning. 
Built by Upcycle Builders using redwood, and steel for the ADA-compliant ramp, the new parklet features a scenic view of the Pacific Ocean for visitors enjoying pastries and drinks from the bakery.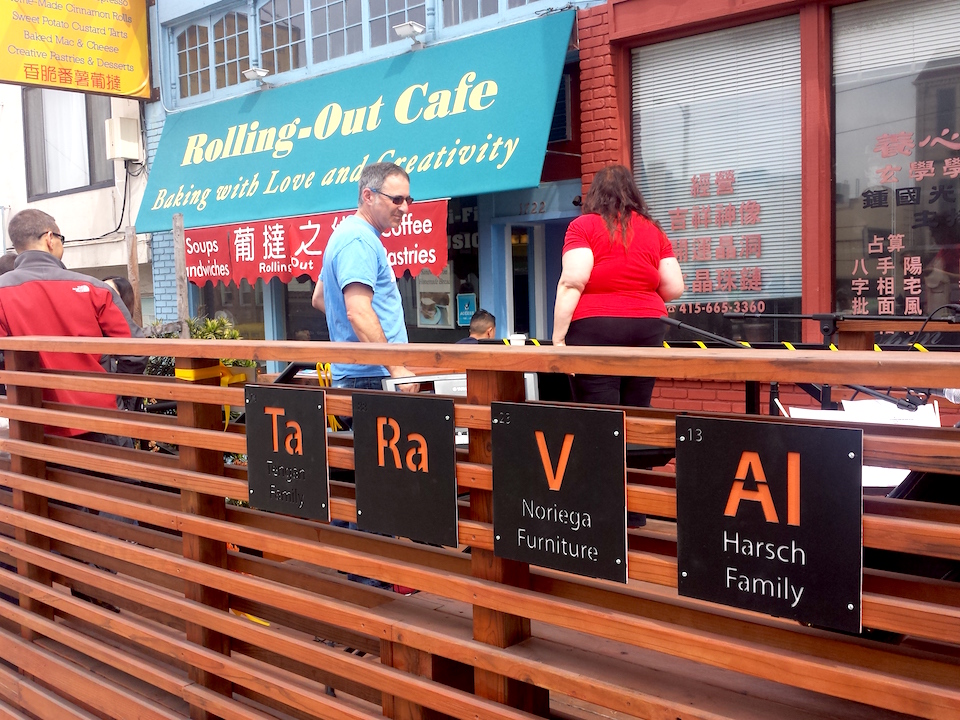 A purchase from the bakery isn't required—the parklet has been designated as public space for the neighborhood.
"I'm just very grateful to everyone who has made this happen," says Rolling Out's owner Bruno Tse. "Without their support, it wouldn't have been possible."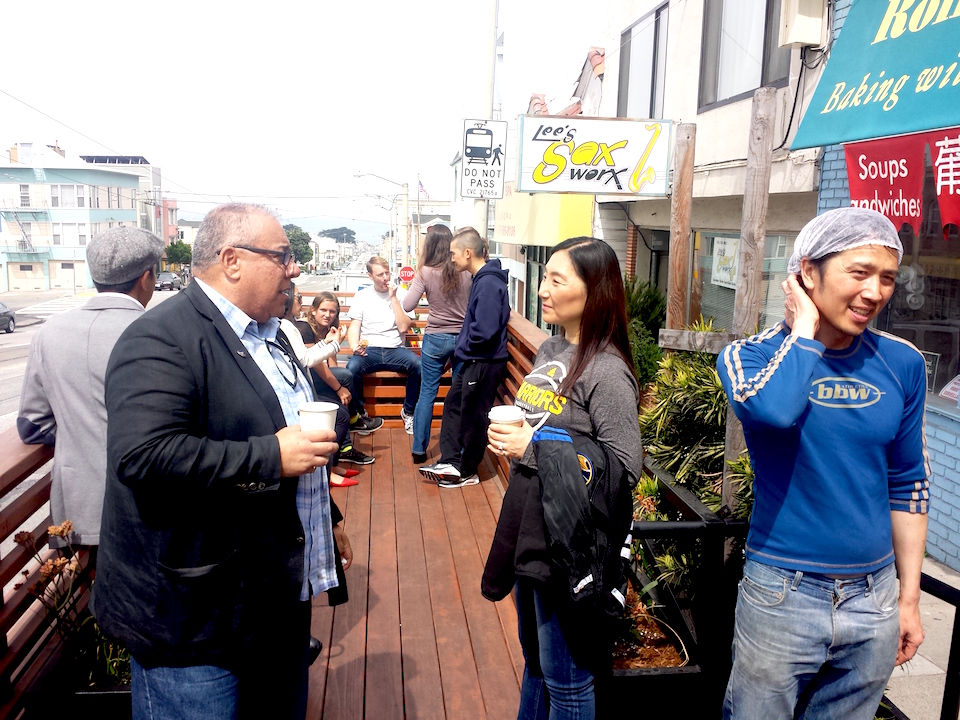 "I would have given up," said People of Parkside president Yumi Sam of the effort it took for the parklet to be built. According to Tse, the parklet took three and a half years, two district supervisors (Carmen Chu and Katy Tang), and three architects before becoming a reality.
Neighbors and merchants have contributed to the fundraising effort, and the names of contributors are featured on plaques that face the street and the sidewalk. With a periodic table on the side facing the sidewalk and elements spelling out "Ta Ra V Al" facing the street, the plaques reflect Tse's own background as a chemist.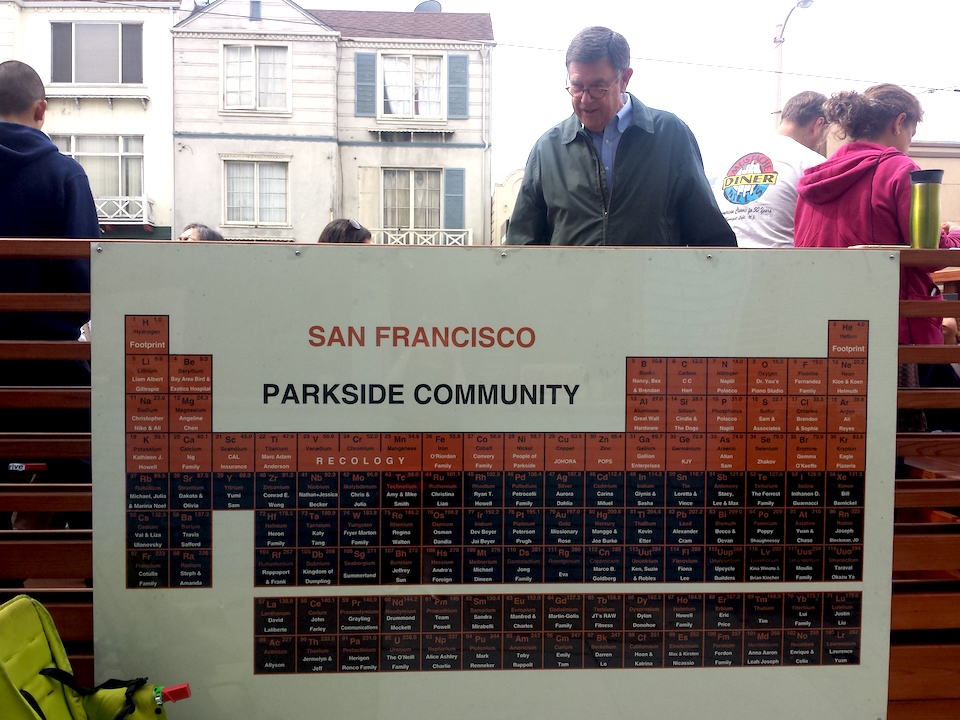 Many of the contributors who supported the fundraiser were in attendance for the opening ceremony.
"I'm very happy for Bruno at the cafe, and the businesses around here," said donor and regular customer Charles. "I've seen [parklets] in other parts of the city and they seem very popular in getting people to come and hang out. I think Bruno deserves a lot of credit for seeing this through."
"This was my favorite place to visit," said Clara Tengan, who used to live two doors down and used to frequent Rolling Out regularly before moving to San Bruno last year. Her family, the Tengans and the Harsches, contributed to the fundraiser and have their names on the plaques on both sides of the parklet, including the "Ta" and "Al" of the "Ta Ra V Al" elements.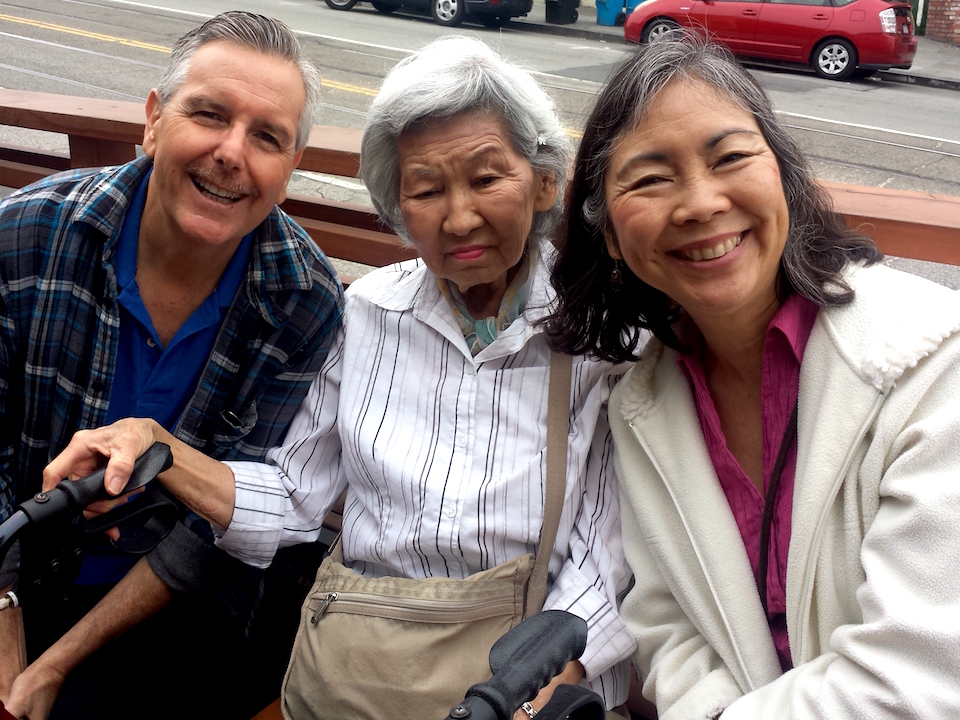 Despite no longer living in San Francisco, the family says that "they'll be back to haunt" Rolling Out and the new parklet. "They are both very big community members," says Diane Harsch, Clara's daughter, of her mother and of Tse.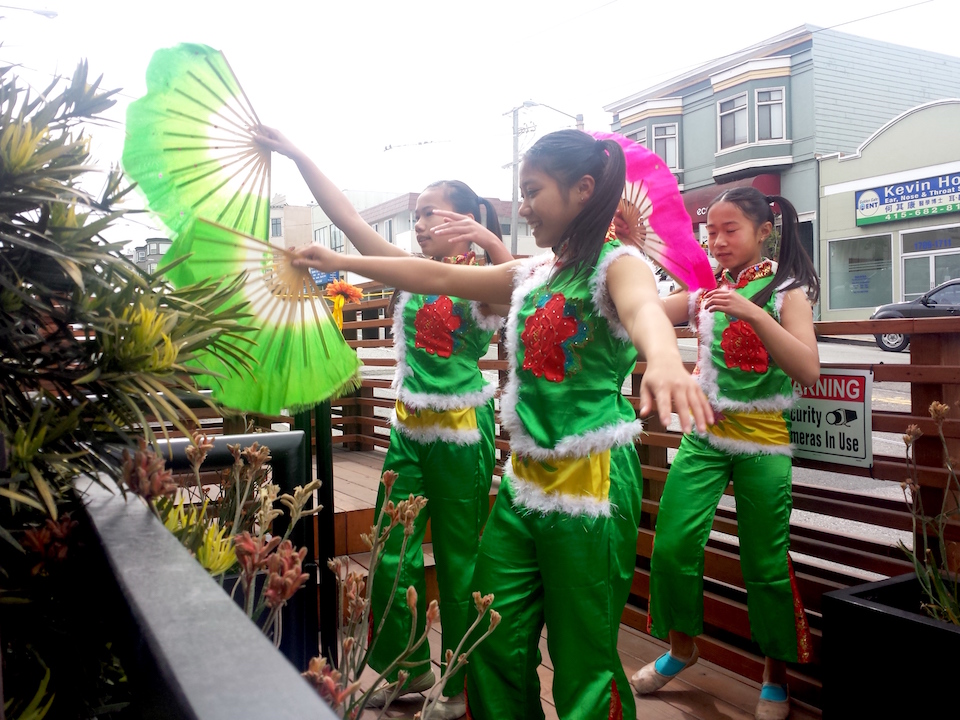 Throughout the day, musical and dance performances from locals and other neighborhood groups celebrated the opening of the parklet as a community space for the Outer Sunset and Parkside. And in the future, Tse plans to host more community events and performances.  
"Today, we have a few performances from local artists, and I want to keep this going for the community."