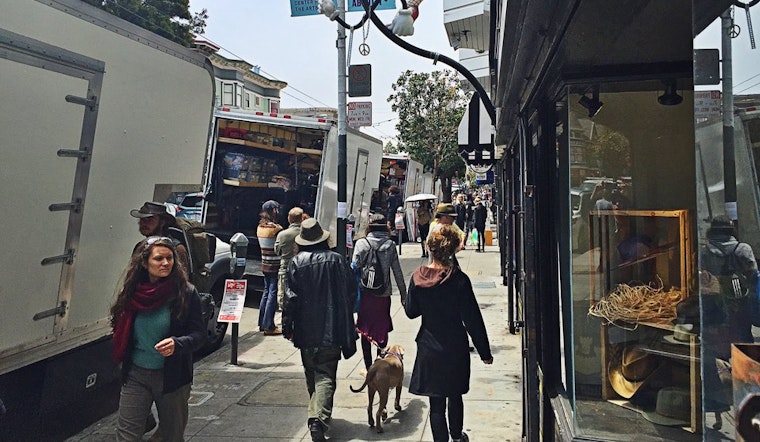 Published on August 12, 2016
Film crews have been busy shooting a couple of TV series around the city these past few weeks, and they'll soon be on their way to North Beach and Russian Hill. 
Girlboss, the Netflix series based on Nasty Gal Clothing founder Sophia Amoruso's memoir, will be coming to Russian Hill tomorrow for an all-day shoot at Taylor and Union. Stunt professionals will be on hand for the 7am-10pm shoot, which will feature Britt Robertson (who plays Amoruso) "pushing" her broken-down car up a hill while a line of approximately 30 cars (including a fake cable car) is backed up behind her on Taylor between Union and Greenwich.
During the shoot, Taylor Street will be closed between Green and Greenwich, while Union Street will be closed between Jones and Mason. (Local traffic will still be allowed through.)
On Monday night, crews for Girlboss will also be filming a "beauty shot" at Telegraph Hill, with characters looking over the nighttime view of the city from the Filbert Steps.
Girlboss has already made appearances around San Francisco. Crews were at work on the show today in the Upper Haight, spanning the 1300-1500 blocks of Haight to recapture Amoruso's early days, when she lived around Haight and Masonic and perused the thrift shops in the area. The show has also filmed this week at the Castro Theater and at Cafe du Soleil in the Lower Haight.
Crews will wrap up the 12-day San Francisco shoot for Girlboss late next week, including a return visit to the Upper Haight on August 18th. From there, filming will return to Los Angeles.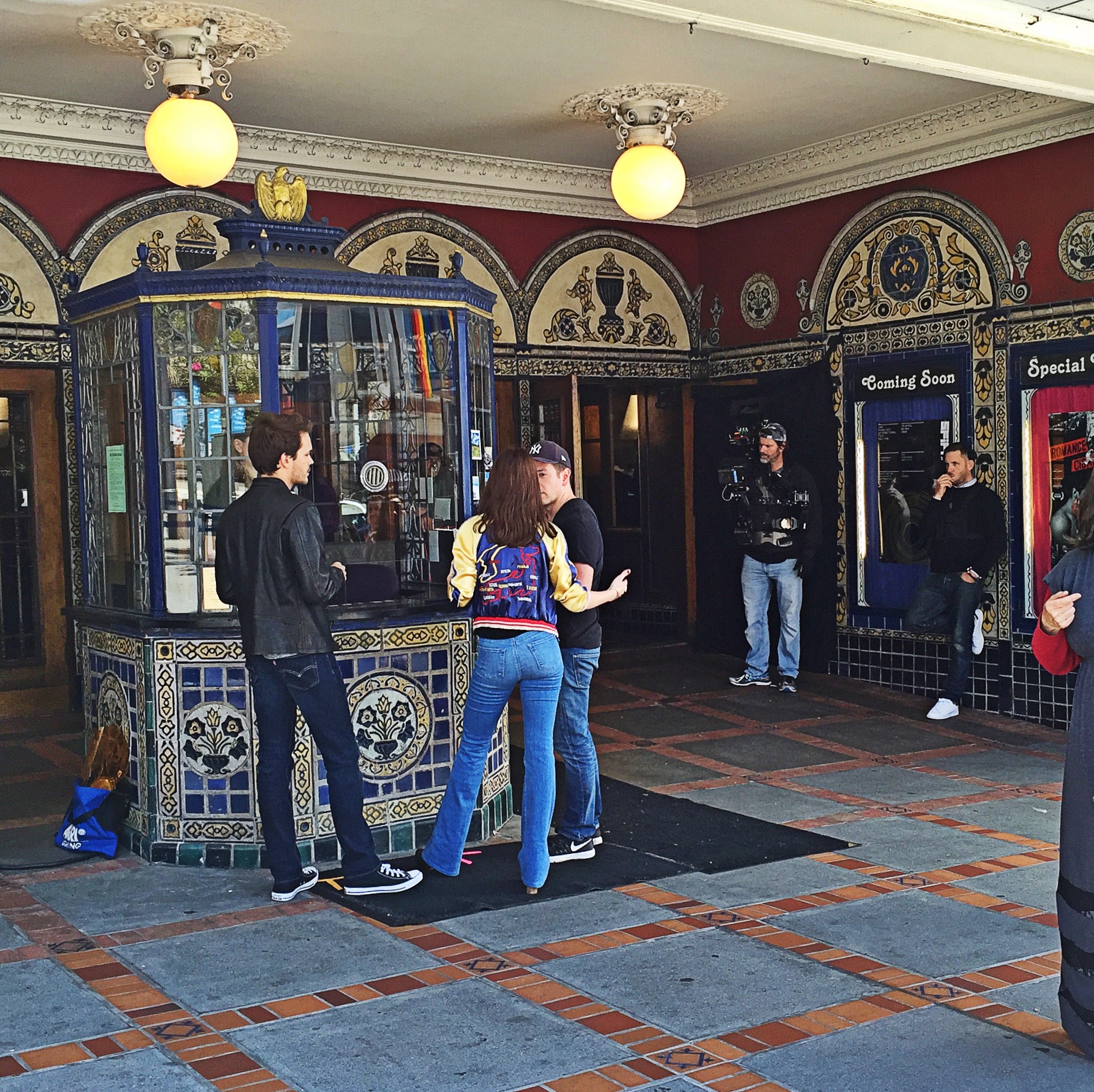 Hulu's new series Chance, starring Hugh Laurie as a troubled neuropsychiatrist, has also returned for more filming in North Beach, which will continue until mid-October. On Monday, they'll be shooting early in the day around Grant and Green, with a couple of actors walking and talking around the area. 

This isn't Chance's first visit to North Beach: the show filmed a scene in Washington Square Park in April, and it's also conducted shoots in Jackson Square, the Tenderloin, and at UN Plaza. 
We'll keep you posted on any additional on-location filming for the two shows, as well as other notable film and TV shoots around San Francisco.