Considering giving to those in need this holiday season? One way you can do so is through HandUp, which offers $25 gift cards designed to be handed out to people living on the streets.
The company recently launched retail sales at three physical locations in the city: The Hall SF (1028 Market St.) and Equator Coffee and Teas (986 Market St. and 222 Second St.) It also sells the cards online. 
As we reported back in August, HandUp requires its $25 gift cards to be redeemed at participating nonprofits (including Project Homeless Connect, GLIDE, and SF Cares), to encourage recipients to connect with a case manager that can help them.
Depending on the person's needs, case managers can put the card's value towards goods like groceries or clothes, retail or restaurant gift cards for the likes of Goodwill and Subway, or expenses like bus passes or a cell phone bill. 
Each card comes with an information sheet, featuring a map of where it can be redeemed and examples of the kind of things it can be used for. HandUp says not everyone will redeem the cards, so after a grace period, they expire, with 100 percent of the $25 donation value going to a general fund benefiting those in need.
"The gift card expansion will give us one more tool to help connect people to vital resources," said Jeff Kositsky, director of the Department of Homelessness and Supportive Housing, in a statement. "Resource centers offer people on the streets both mundane services like showers and haircuts, but also important service connections like housing and benefits assistance." 

In addition to adding the new retail locations, HandUp has added three new service providers where the gift cards can be redeemed: the Mission Neighborhood Resource Center, the United Council of Neighborhood Services and MSC South.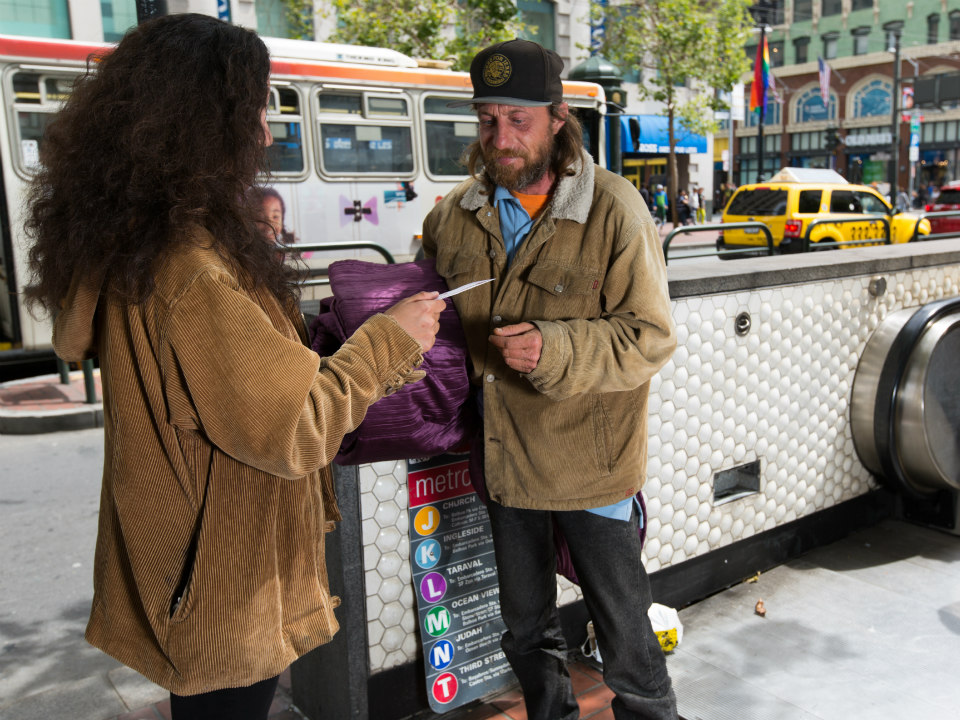 Ultimately, HandUp hopes that its users' $25 donations will make a much bigger impact on recipients' lives, by getting them connected to important services.
The company's COO, Sammie Rayner, said she recently gave a card to a young man who wanted money for work boots, so he could get a construction job. "He was able to not only put the money toward his work boots, but also learn about other valuable resources the city has to offer," Rayner said.