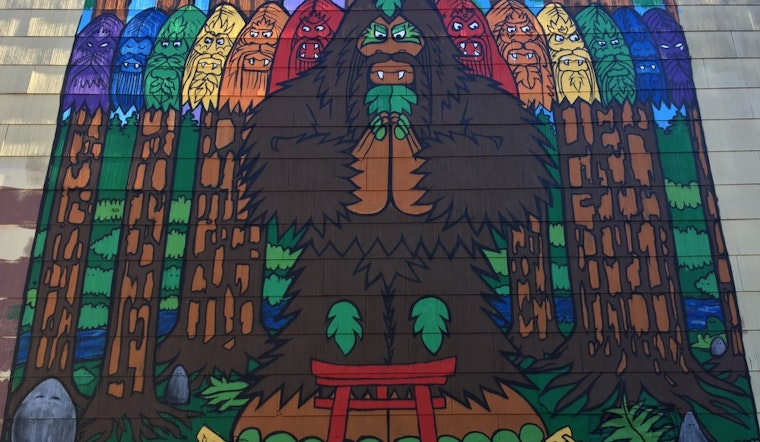 Published on December 01, 2016
Two new murals have popped up in the Castro over the past week, as part of a citywide project encompassing 13 murals designed by 12 artists.
Hoodline caught up with project organizer and artist Ronnie Buders last week, as one of the artists, Greg 'Pnut' Galinsky, installed his mural at the Catarra Real Estate building (226 Sanchez St.)
Buders told Hoodline that the project is centered around the creation of a book, whose proceeds will benefit a Mission District nonprofit, but he was unable to provide any further details about his plans. 
He's been working with local business and property owners to secure locations in the Castro; though he only has two at the moment, he's expressed interest in some others.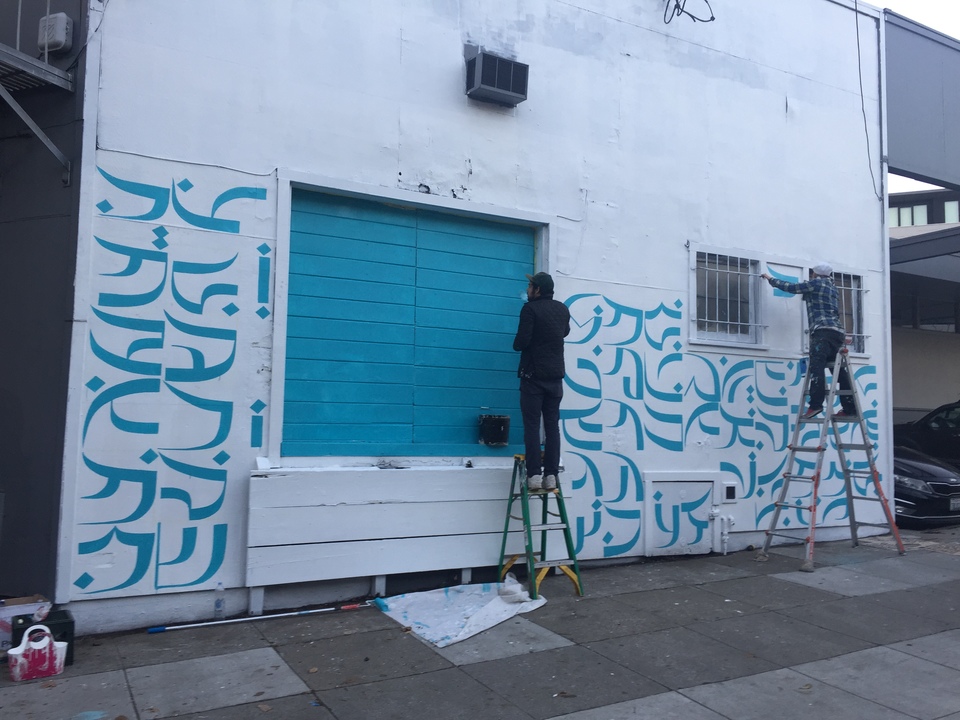 Galinsky's mural, which is on the Sanchez Street side of the Catarra Real Estate building, has a calligraphy-like design that resembles Sanskrit and Farsi—a hallmark of the artist's work.
The mural isn't yet complete, Buders said: the plan is to take the design up the entire length of the wall, once they can secure a crane or some taller ladders.
Galinsky, a Los Angeles native who currently resides in Berkeley, says that "his work depicts elements of nature or images of music culture through mixed techniques and media." He's also designed shoes for Vans, and worked in collaboration with Barney's, Collette FR, the Charles & Ray Eames Office, Quicksilver, Levi's, Volcom and Kia.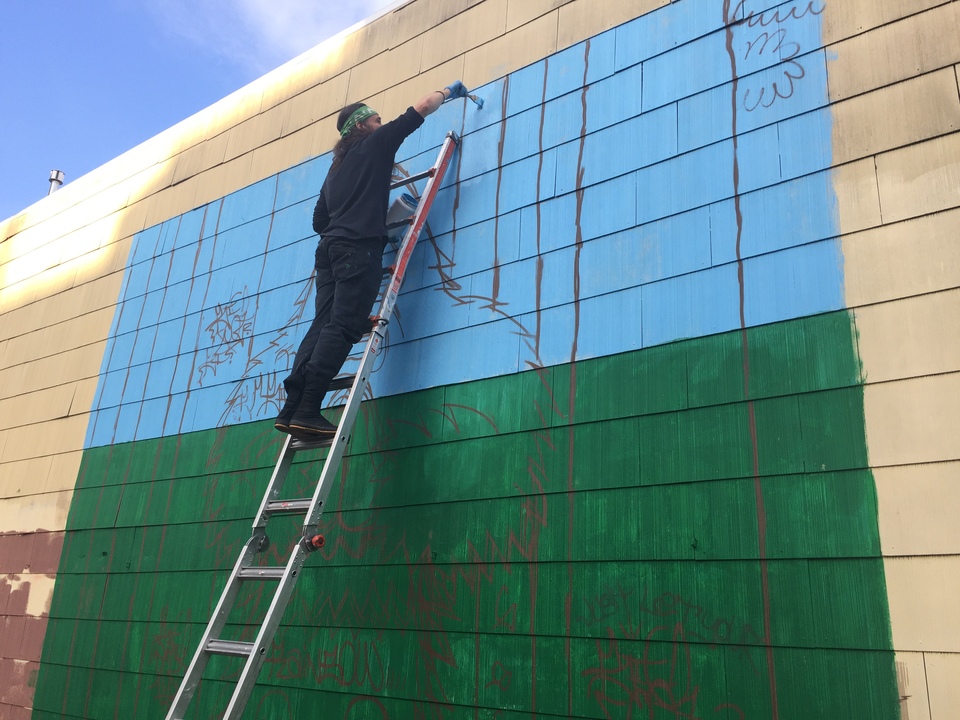 The second mural in the project can't be seen by most passers-by: it's hidden in the parking lot adjacent to Lucky 13 (2140 Market St.), and depicts a cast of Bigfoot-like characters in a forest.
The anonymous artist, who goes by the pseudonym Bigfoot, is a New Jersey native who moved to San Francisco in 1992. After spending a few years in Brooklyn and Los Angeles, he recently moved back to the Bay Area.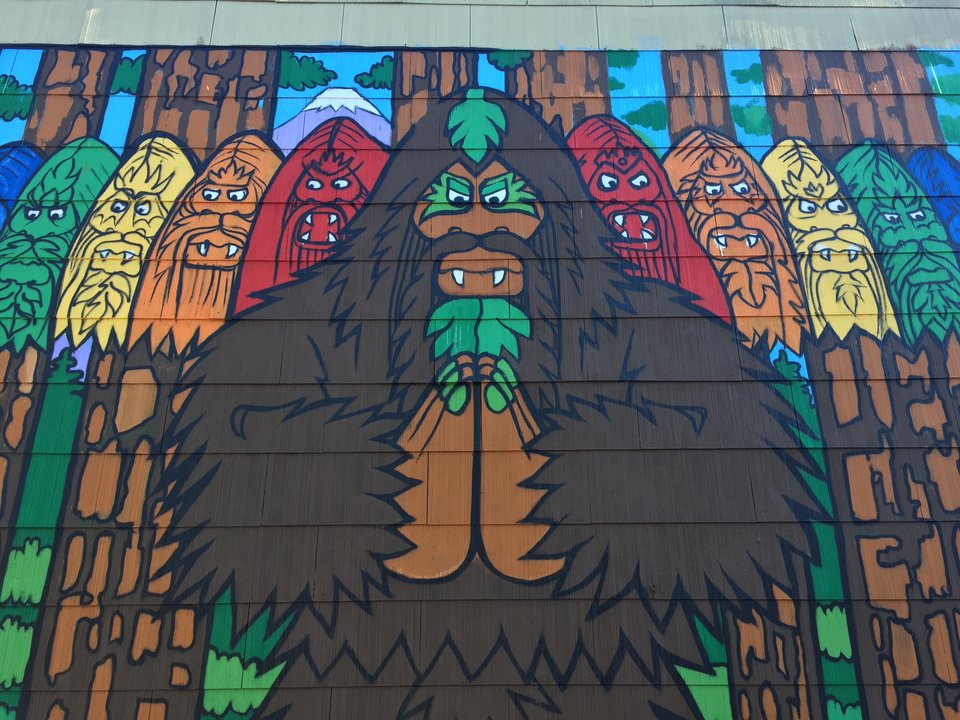 Bigfoot says that his work "depicts the conflict between the respect for nature held by the  cast of Bigfoot characters and the destructive agenda of mankind."
Along with murals, Bigfoot also designs skateboard graphics, and has worked in partnership with The North Face and Hurley.
Buders tells Hoodline that the mural project should wrap up in January; we'll keep you updated on any further additions. In the meantime, go and check out the new art in the neighborhood.