This year looks promising for a host of new restaurants to debut along the Third Street commercial corridor. And the first newcomer will be Tato SF, a new eatery by All Good Pizza owner Kristin Houk.

Opposite the Third Street pizzeria, which only offers outdoor seating, Tato SF will be an indoor experience featuring a contemporary twist on authentic Mexican cuisine.
With fresh produce grown in Bayview and other locally sourced ingredients, diners will find items like classic al pastor tacos made with pork shoulder, grilled pineapple, grilled onions and cilantro ($4) and the more inventive "Mushroom Taco" with roasted corn, rajas (roasted poblano chile strips), the Mexican herb epazote, salsa verde and queso fresco ($3.50).
"Nothing on the menu will be more than $10," Houk confirmed. "I want this place to accessible and affordable, and most importantly healthy."
Beer and wine will be on the menu as well, and Houk expects to keep the kitchen open late.

Houk says her son Hudson is the inspiration behind Tato. "His grandmother from Mexico City makes simple Mexican dishes with complex flavors like mushrooms sautéed in tomatillo sauces."
But Tato's take will still stay true to authentic Mexican cooking. "The type of Mexican food we have most commonly in the United States is not traditional. The overuse of sour cream and cheddar cheese is not something that's done in Mexico," she noted.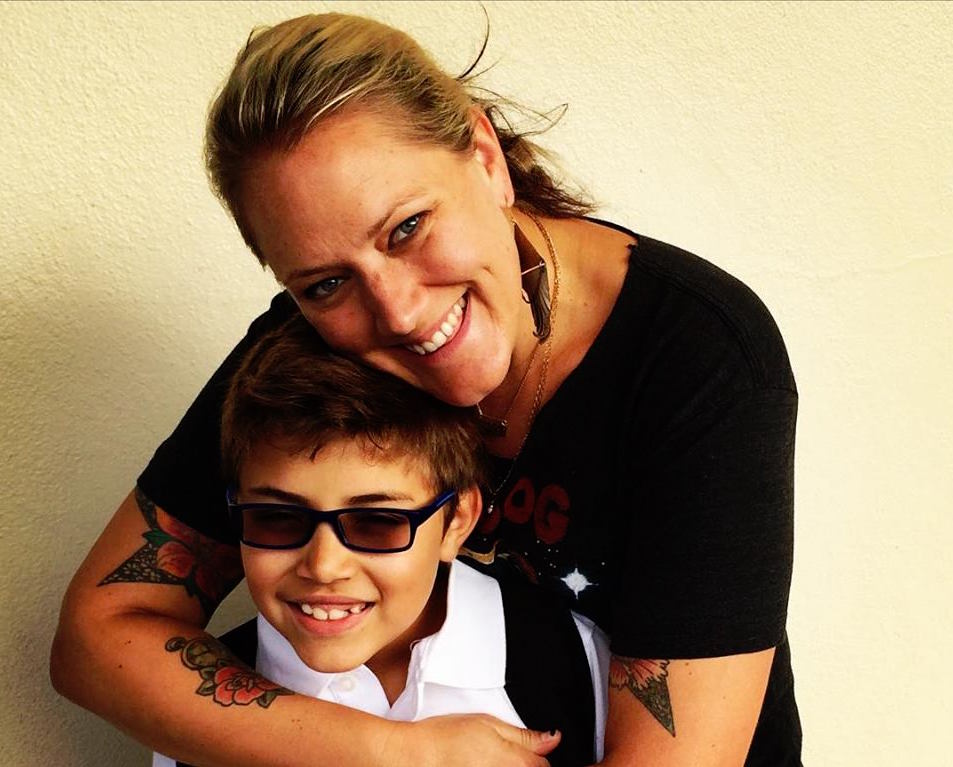 The 1,300-square-foot space, located at 4608 Third St., was once slated to become Foghorn, a "multi-cuisine" concept that never got off the ground due to lack of funding. The building has set empty for several years since.
Once Tato is complete, the restaurant's walls will feature the work of different local artists every month. And at the center of the restaurant will be a large chef's table, where a mirror will allow guests to watch as chefs prepare meals.
"We are going to teach some cooking classes with guest chefs, so the mirror will show everyone in the restaurant what's happening at the table during classes," Houk noted. "It's going to be very interactive..."
The space also includes a backyard, where outdoor seating will be offered and movies will be projected on a wall.
Houk, a 15-year Bayview resident, sees expanding her business in the neighborhood as one way to help strengthen the existing community.
"San Francisco is disappearing before our eyes. We used to have strong communities, and you could tell everyone looked out for one another. It doesn't feel like that anymore, but in Bayview it's different," she said. "We are the last to be preserved, and we just want to be stronger. I'm not doing this to gentrify the community. I've lived here for 15 years and it's my home."
"It's the only place I've lived where I've felt like I had a family. I want to amplify that," she added. Houk currently expects to open in September. We'll keep you posted on her progress.