"I think a lot of people want experiences," says Anna Nearburg, the founder of a hidden Duboce Triangle gallery who's on a mission to convince young people to start buying art.
That's why Nearburg launched the art space Some.Time.Salon in her home on Walter Street.
Nearburg worked for years in New York's contemporary art world. Looking for a change, she relocated to San Francisco about four years ago and found her Victorian apartment through friends living there.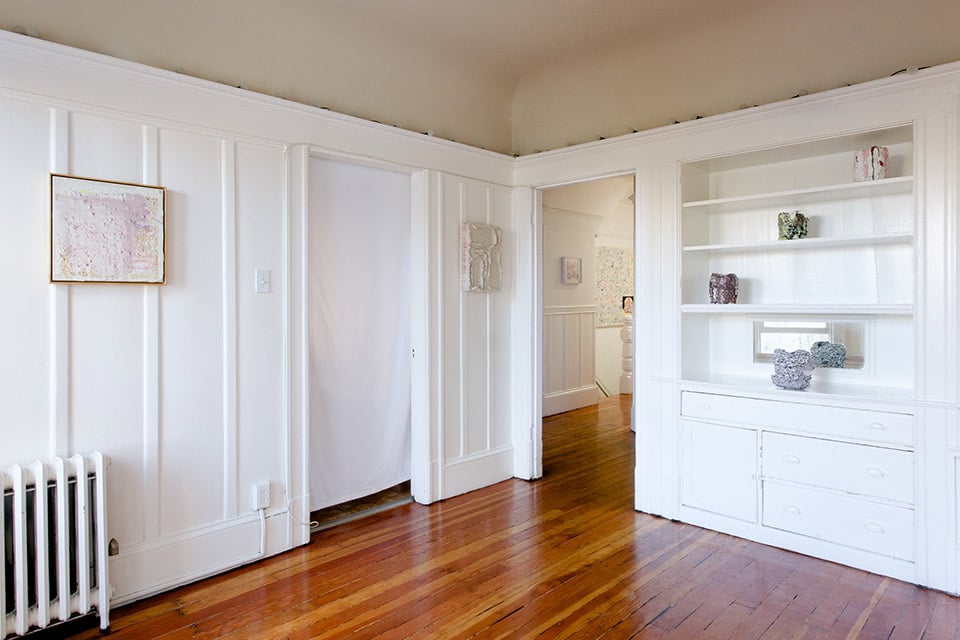 When Nearburg started looking for the right job in San Francisco, she quickly realized that she wasn't going to find it. That's when she decided to go for it and start her own gallery.
"I wanted to support artists in a way that I know, which is to build relationships and put their work on view," she said. And she wanted to show art without the sterile context that galleries often provide.
With her space, Nearburg tries to drive 20- and 30-somethings to start thinking about buying art. The key to success, she says, is giving them a positive experience that they'll associate with art buying moving forward.

To create that unforgettable experience, she also brings in chefs and hosts dinner parties. "You sit people down around the table, so they can talk to the artist," Nearburg explained.
The gallery's name, Some.Time.Salon, comes from the book The Making of Americans. Author Getrude Stein plays with the word 'sometime' while discussing her love for every person and desire to get to know every person.
"That was touching to me because part of the idea behind this space is being more intimate."
Over the past few years, Nearburg's gatherings have drawn diverse crowds, including people who work in the arts, architects, tech workers and more.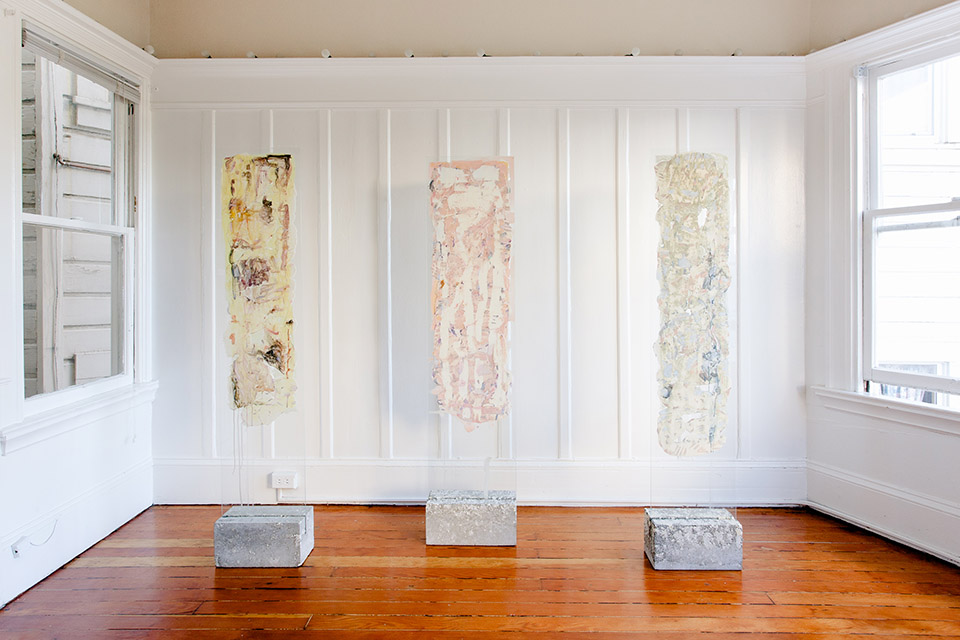 Featured artists at Some.Time.Salon are often from Los Angeles and San Francisco, and sometimes New York. "I always try to pair a local artist with an out-of-towner," Nearburg said.
And work on display generally includes sculptures, paintings and drawings. "I'm still trying to figure out what my style is."
One thing she isn't making room for, however, is photography. San Francisco has plenty of great photography galleries already, she said.
Nearburg sees herself as a curator much more than an artist. But when she's not working in her art space, Nearburg also designs jewelry.
Running a hidden art space is challenging, requiring extra effort to build a community and clients than a traditional street-level gallery, she admitted.
But Nearburg is driven by her desire to support the local art scene, which she describes as "vibrant" but "struggling to stay alive."
To visit Some.Time.Salon, contact Nearburg via email at anna AT sometimesalon DOT com for the exact address. She also announces drop-in hours on Instagram.