In the wake of last night's heavy rain and wind, we spotted a broken tree on States Street, which has toppled down onto a Mini Cooper.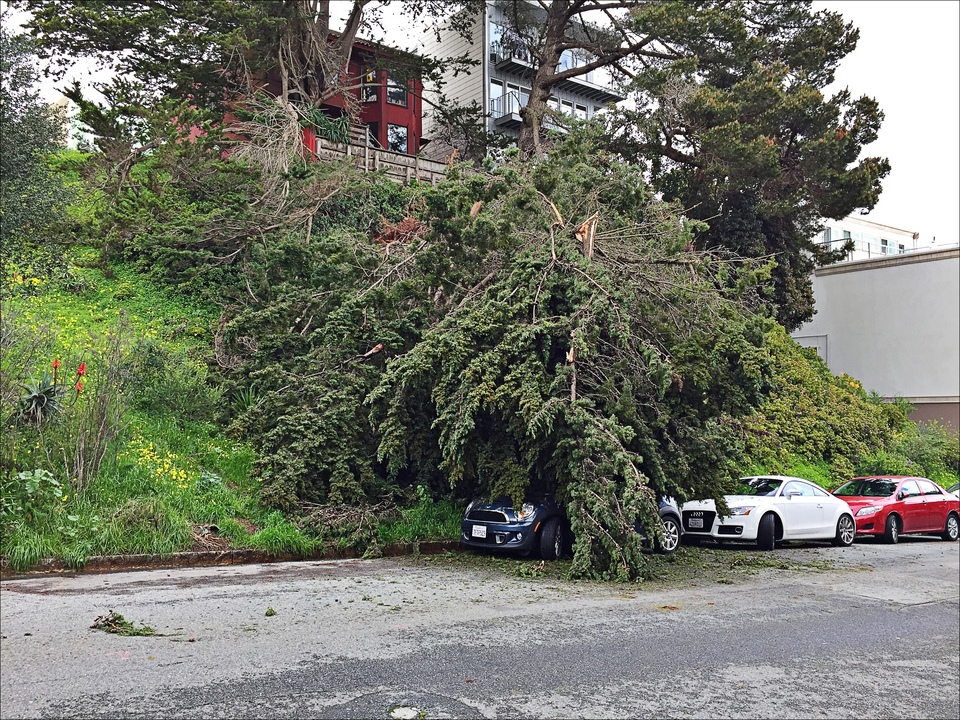 A neighbor told us that the tree fell last night, but we have no information about the car's owner or the extent of the damage.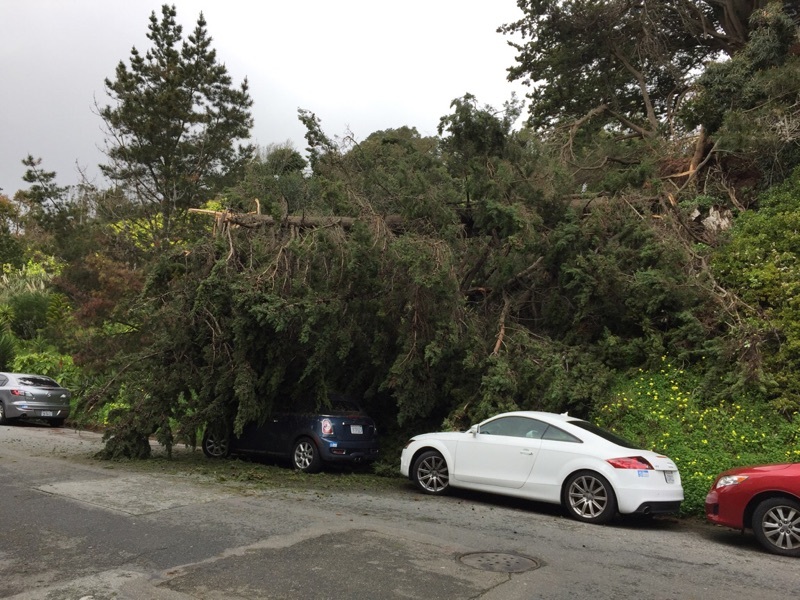 Thank you to tipster Michael G. for sending in additional pics.