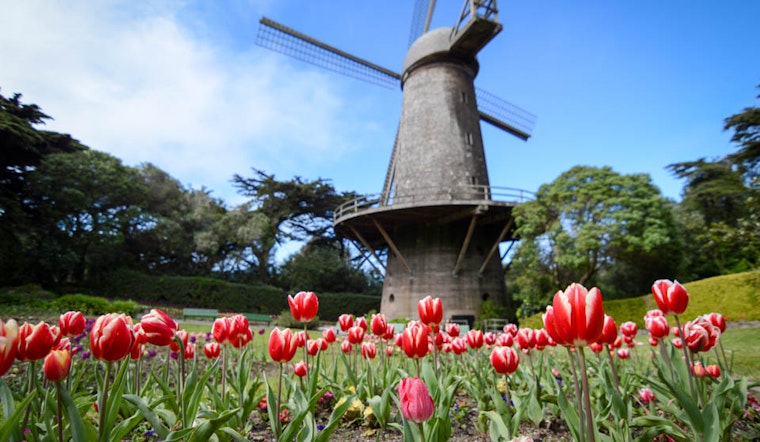 Published on March 18, 2017
Spring is nearly here, and as many Outer Richmond and Sunset residents know, it's prime time to catch the tulips in bloom at Golden Gate Park's historic Dutch Windmill.
The 115-year-old windmill is one of two majestic landmarks standing on guard at the western edge of Golden Gate Park along with the Murphy Windmill, which was built in 1907.
Yet, for all the acclaim (in the Netherlands, the San Francisco windmills are affectionately known as the "SF Giants"), little is known about how the Golden Gate Park windmills actually operate.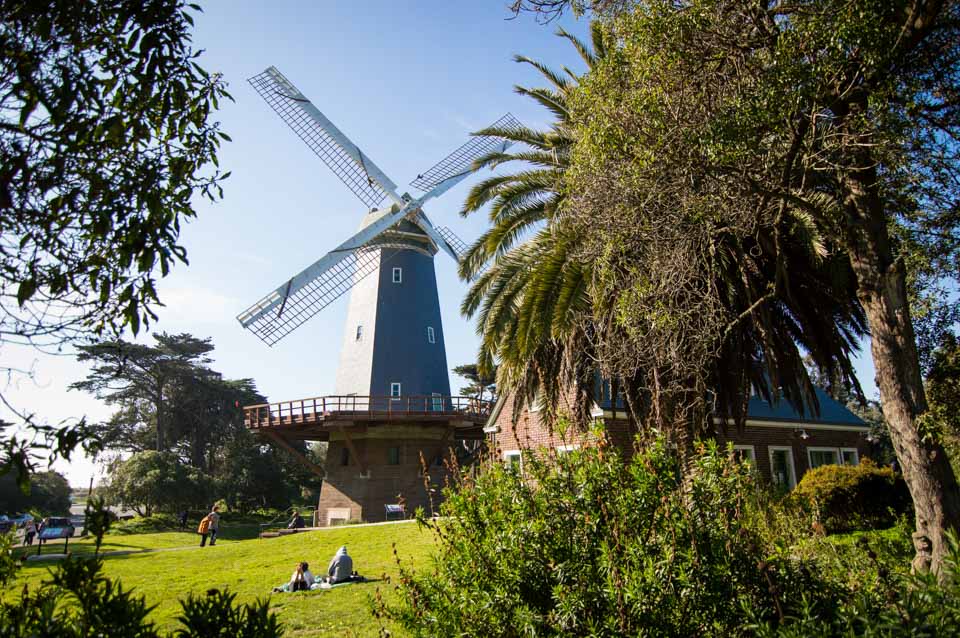 "I have always loved these windmills, but know so little about how they are administered," one Outer Richmond resident wrote to Hoodline. "Why don't they spin more often? Who decides when they spin?"
Back in their heyday at the turn of the 20th century, the windmills pumped 1.5 million gallons of underground water per day to irrigate Golden Gate Park, but it's been at least 80 years since they've watered the park.
So, what are the windmills up to today?
Rec and Park spokesperson Joey Kahn told us his department is tasked with caring for the park's windmills.
In an email, Kahn wrote that a crew performs scheduled "maintenance turns" on both windmills, releasing an interior brake and allowing the massive sails to turn.
This alone is noteworthy. After electric water pumps rendered them obsolete in the 1930s, the windmills faced the elements for decades without maintenance. In fact, the windmills were so badly deteriorated that demolition seemed more probable than restoration.
It took several rounds of renovations between 1980 and 2011 to bring the windmill duo back to working order (the most recent work was the 2011 restoration of the 64-ton copper dome atop the Murphy Windmill).
Kahn gave us some pointers on when we're most likely to catch the windmills in action.
"We do maintenance turns of the Murphy Windmill each Saturday between 10am and 2pm, weather permitting," Kahn wrote. "The Dutch Windmill runs on the same schedule and under the same wind restrictions as the Murphy Windmill."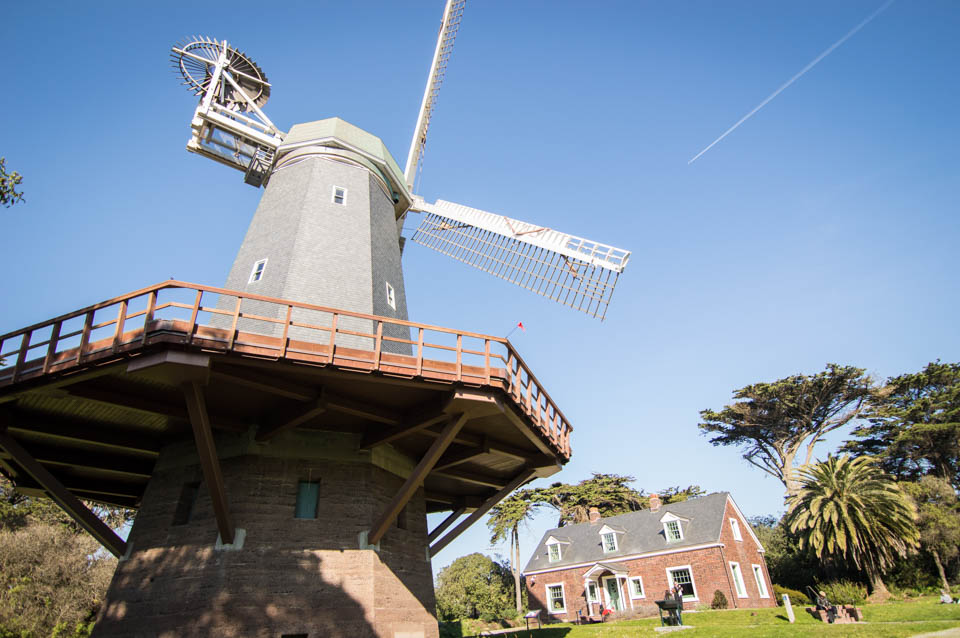 Although the windmills are in better shape than they were for much of the 20th century, their historic sails still need to be exercised with caution.
If wind forecasts are too high, the maintenance crew won't turn the windmill, citing safety reasons. Conversely, if there is no wind, the windmills won't turn, so the Rec and Park's team won't release the brake on calm days either.
When asked what's next for Golden Gate Park's windmills, Kahn told us that Rec and Park's is currently focusing on operational and safety improvements to the Murphy Windmill.
In recent years, several other restoration plans have been floated—such as opening the Dutch Windmill's interior to the public and turning the Millwright's Cottage into a cafe—but have yet to be addressed.