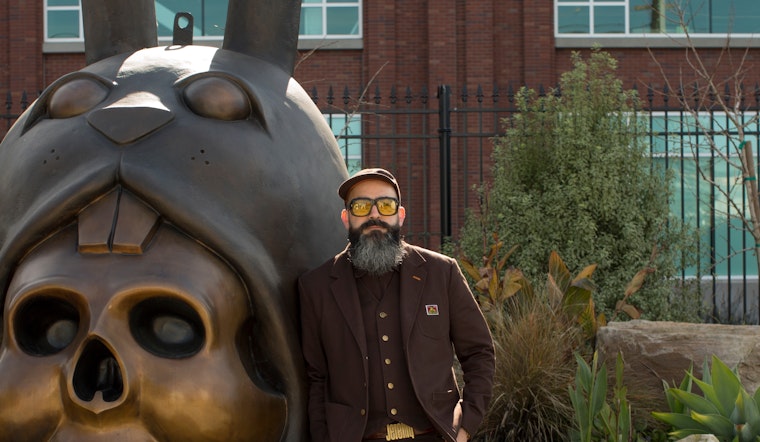 Published on April 25, 2017
Replacing a previously destroyed piece of public art, the long-awaited unveiling of the Bronze Pink Bunny will officially take place this Saturday at 5pm, at the entrance of the new Haight Street Art Center at 215 Haight St. (between Laguna and Buchanan streets).

It's been over three years since an earlier version of the pink bunny sculpture was deliberately destroyed to make way for a massive apartment development. Back then, the bunny's destruction led to a public funeral for people to pay their respects.
Cast in solid bronze and standing 10 feet tall, artist Jeremy Fish took nine months to create the new sculpture. He raised over $50,000 from the Lower Haight Merchant and Neighbor Association for its re-creation at Berkeley's Artworks Foundry.
The bunny has been ready since last August, and the original plan was for a reveal last November. However, multiple reschedules and "a lot of red tape" have delayed the bunny's return.

"Every time we'd get close, some new hiccup would happen, and we'd have to postpone it," Fish told us.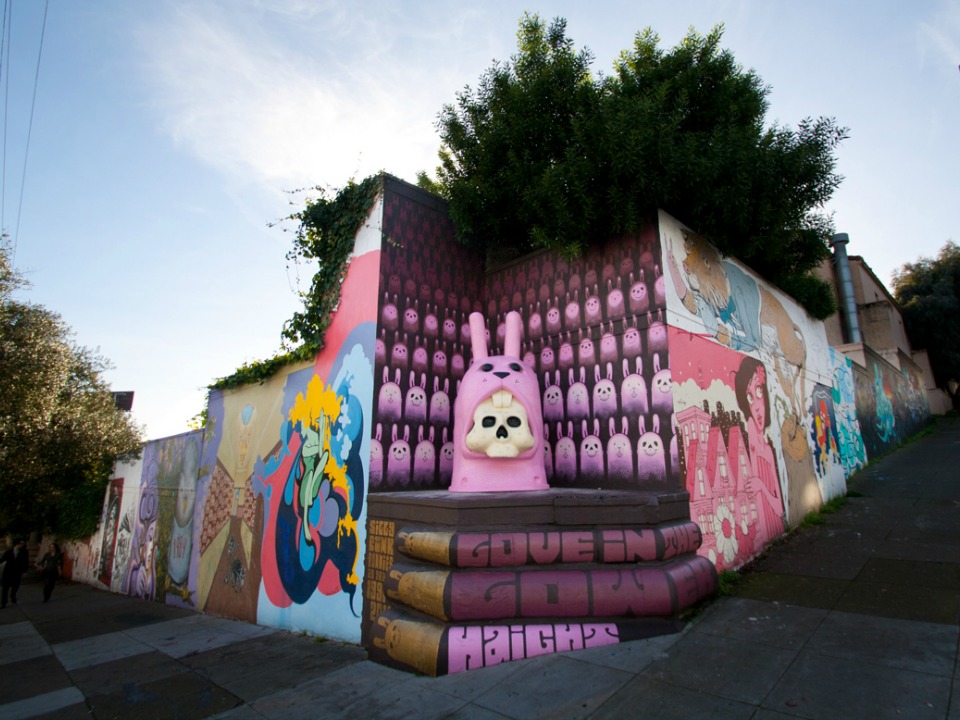 The ceremony will be held during this weekend's art walk in the Lower Haight. The bunny will stand outside the new Haight Street Art Center, which Fish says will honor the San Francisco tradition of the rock poster.

Since the sculpture is a "greeter to the neighborhood," Fish would like to attract a large number of people this weekend for its return to the neighborhood. He also wants people to support other local artists and merchants in the area.
"The Lower Haight is going through a weird transition, just like a lot of neighborhoods are," he told us. "It was of great importance for me to to send energy and attention and enthusiasm back into the neighborhood."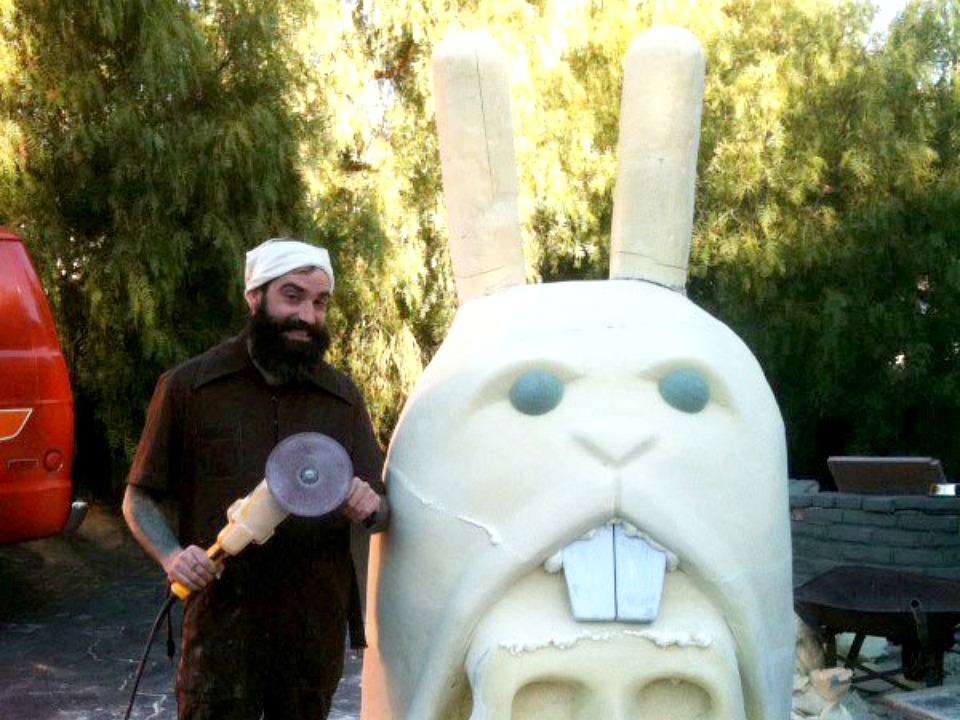 Immediately following the ceremony, Fish will be giving away 100 numbered and signed commemorative screen-printed posters of the bronze bunny on a first-come, first-serve basis at Lower Haight's Upper Playground at 220 Fillmore St.
"Part of the motivation for me to give away these screen prints is not just so that people remember the day," he told us. "but so people spend money in the Lower Haight, which is caught in limbo at the moment."
To join the festivities, head over to the Haight Street Art Center on Saturday.