Last Sunday, legendary chef and businessman Henry Chung passed away in his Richmond District home at the age of 99, reported the Chronicle.
Chung and his late wife Diana are credited with helping to introduce Hunan cuisine from China to the U.S. His first Chinatown restaurant eventually led to the creation of the popular Henry's Hunan chain, which currently has six locations in the city. 
Born in 1918 in the Hunan village of Liling, Chung's life took him through some of the most tumultuous times in modern Chinese history before his arrival in San Francisco.
His village helped send him to Nanjing's National Central University, where he met his wife Diana. After graduation, he worked for the Nationalist government, receiving a short post in Japan after World War II.
As Mao Zedong, a fellow Hunan native, successfully led the Communist Party against the Nationalists through the Chinese civil war, matters grew worse. Chung finagled a safer position for him and his family and in 1948, he moved to Houston as "the ambassador for a stateless government."
However, when the Nationalist Chinese government fled to Taiwan after their defeat, they summoned Chung back. His wife, Diana, reportedly refused to leave the U.S., and he quit his consulate job.
To make ends meet, the two pursued a number of business ventures in Houston and San Francisco. In 1974, to serve the food they'd grown up eating, they opened a 36-seat Hunan restaurant at 853 Kearny St. in Chinatown. 
Initially, the restaurant struggled with the mostly Cantonese residents of Chinatown, who weren't used to the bold and spicy flavors of the cuisine. 
However, the restaurant's popularity was ignited by President Richard Nixon's visit to China in 1972 and diners' subsequent interest in regional Chinese cuisine.
Then, in 1976, The New Yorker ran an article calling Hunan Restaurant the best Chinese restaurant in the world. That's when things took off for Chung and his wife.
"It changed our lives," Chung's son Howard said to ABC7. "We went from a restaurant that was moderately successful to being so busy that we had lines that went around the corner." Hunan Restaurant's popularity ignited thousands of Hunan-inspired restaurants and menu items to pop up around the country.
Chung opened a much larger restaurant on Sansome Street in 1979. Three years later, Chung and his wife returned to China in search of his three oldest children from a previous marriage. They slowly helped to bring these children and their extended families to San Francisco. All the while, they bought more buildings and opened more restaurants to provide the growing family with jobs.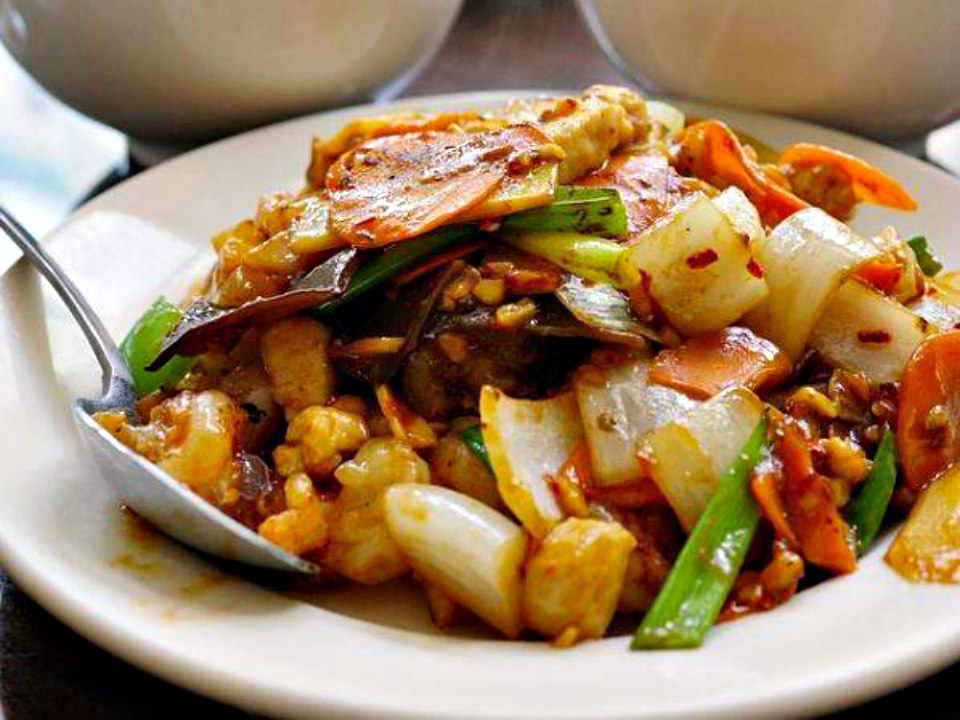 In San Francisco, the number of Henry's Hunan restaurants reached six, with each eatery being operated and staffed by a different branch of Chung's family.
Chung's wife, Diana, passed away in 2003, and the two are survived by eight children and numerous grandchildren and great-grandchildren. They are also remembered through their support of education, which includes a school gym the two built in China and scholarships at Sacred Heart, UC Berkeley and San Francisco State.
Chung's family has yet to announce when a memorial service might be held. We'll keep you updated.