City workers arrived early this morning to remove residents from the Compassionate Communities camp in West Oakland, an effort to offer assistance to people living in the city's numerous homeless encampments by providing portable toilets, trash pickup and case management.
The site under Interstate Highway 580 at Peralta Street was originally scheduled to be decommissioned at the end of March, but that was extended for various reasons, including a deadly fire at a transitional housing facility, and the fact that new residents continued to move in.
Earlier this week, a fire destroyed at least 12 tents at the Peralta Street encampment, which may have been a factor in moving residents out.
City Councilmember Lynette Gibson McElhaney was at the camp this morning and said about 15 people were still living there as of today. Of those, she said 13 people had been offered space in a shelter.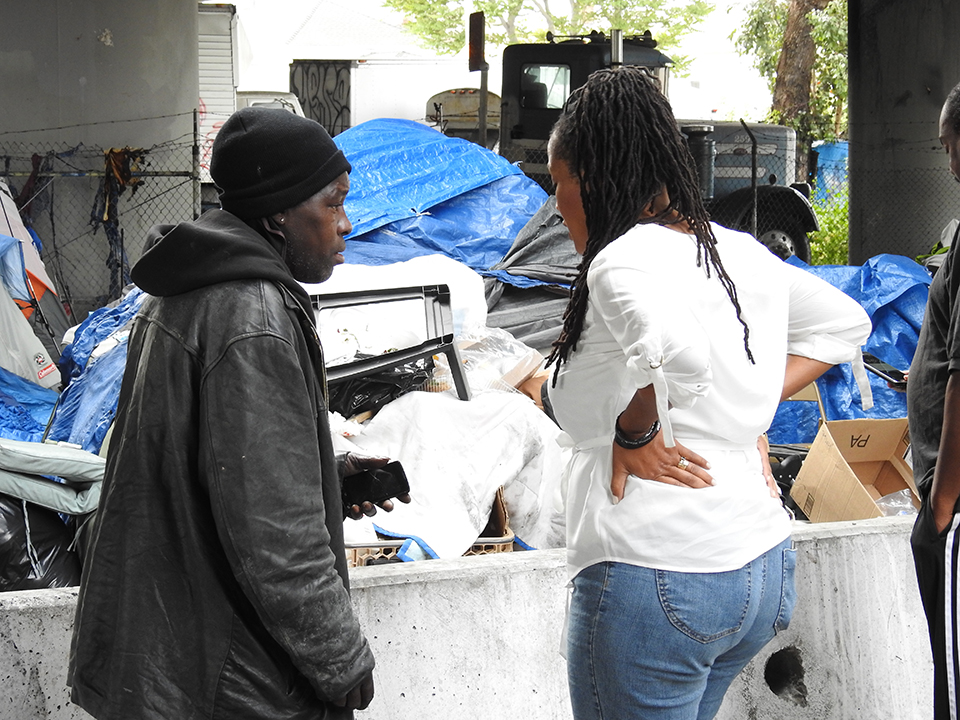 McElhaney has been working on Compassionate Communities since before the program started last October and has visited the camp many times to assist with planning and measure its efficacy.
"What we found out is intense case management works," McElhaney said. "We cannot treat people as if they are the problem. The problem is poverty. The problem is an economic system that is not working."

According to the city, 24 of the encampment's original 40 residents found housing, including eight in permanent housing and 16 in transitional housing. City workers said providing services helped get residents more engaged with case managers.
Assistant City Administrator Joe DeVries said earlier this week that new residents weren't offered case management or housing, making them less likely to go along with efforts to keep the clamp clean and safe, which is why conditions deteriorated.
Once the camp is cleared today, DeVries said that officials would stack K-rails on the traffic island there to prevent tents and police would aggressively enforce a no-camping rule within a 10-block radius.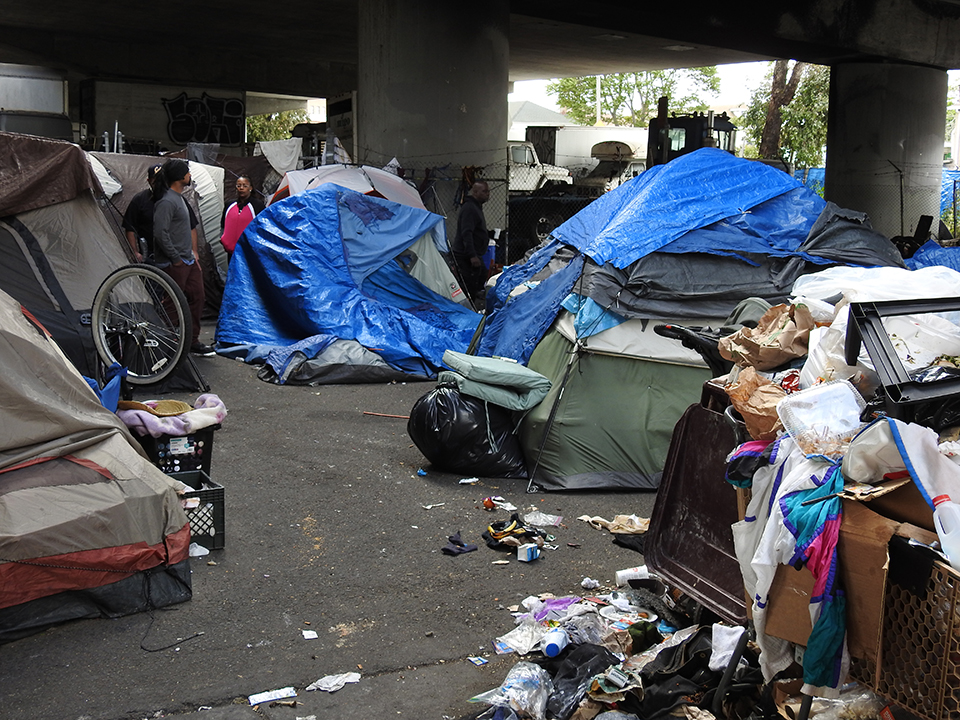 But McElhaney said the city remains committed to providing street-level services to the city's growing homeless population, likening the Compassionate Communities camp to "spring training" before the Major League Baseball season.
The city has identified different possibilities for expanding outreach, including providing services at up to 10 camps throughout the city over the next two years. The city is also scouting locations for up to three "Safe Haven" sites that would be longer-term areas either for camping or parking for people living in cars.
The intention for the more permanent safe haven sites would be to not only provide toilets and garbage pickup, but work with a nonprofit agency to provide site management and provide 24/7 security.