A new retail and workshop venue has made its debut in a quiet Inner Richmond corner, formerly home to SF Ashtanga Yoga. Owned by Bay Area artist Linda Fahey, Yonder—located at 701 11th Ave. (and Cabrillo)—features locally-made goods and a spacious studio for classes and workshops.
The new shop is an expansion of Fahey's original Pacifica-based studio, which first opened in 2013. As Yonder Pacifica became more well-known—earning accolades from the Chronicle and Sunset magazine—Fahey decided to expand her business to San Francisco.
The shop's driftwood-accented, coastal-inspired aesthetic is intended to fit in with the neighborhood. "There's a lot of elegance to the Richmond," Fahey said of Yonder's new home. "It's very different from Pacifica, of course, but we're really excited to be here."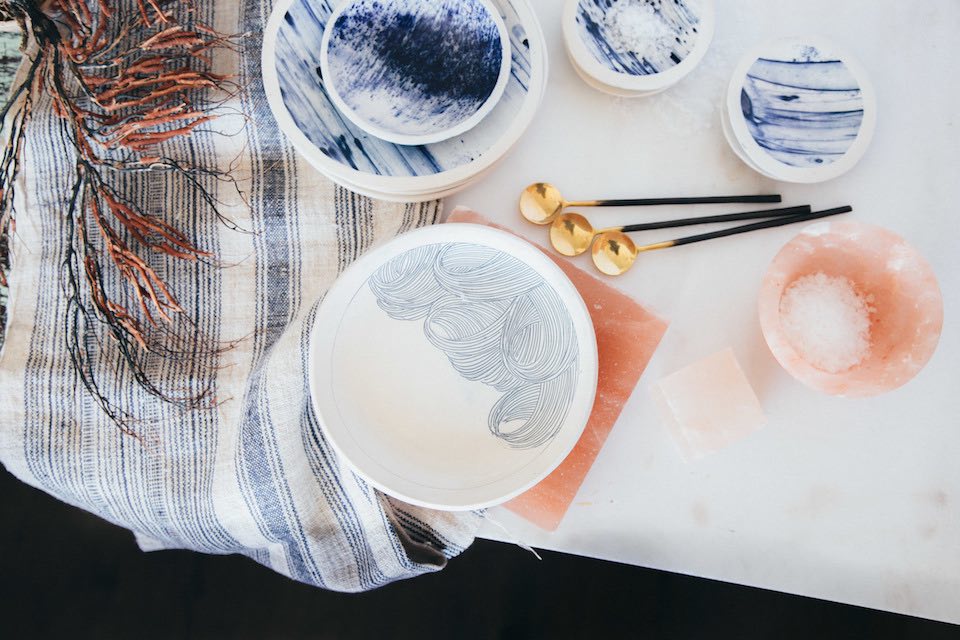 When we first spoke with Fahey back in July, renovations at the San Francisco location were in full swing. Along with window repairs and all new electrical wiring, the interior of the 106-year-old building got a fresh coat of paint and a restoration of the original hardwood floor.
The floor alone took a month, Fahey told us, as removing the previously installed linoleum also involved the removal of five gallons worth of staples.
More recently, the team at Yonder constructed wooden displays for the retail portion of the space, now filled with handmade jewelry, stationery, and Fahey's own ceramic art.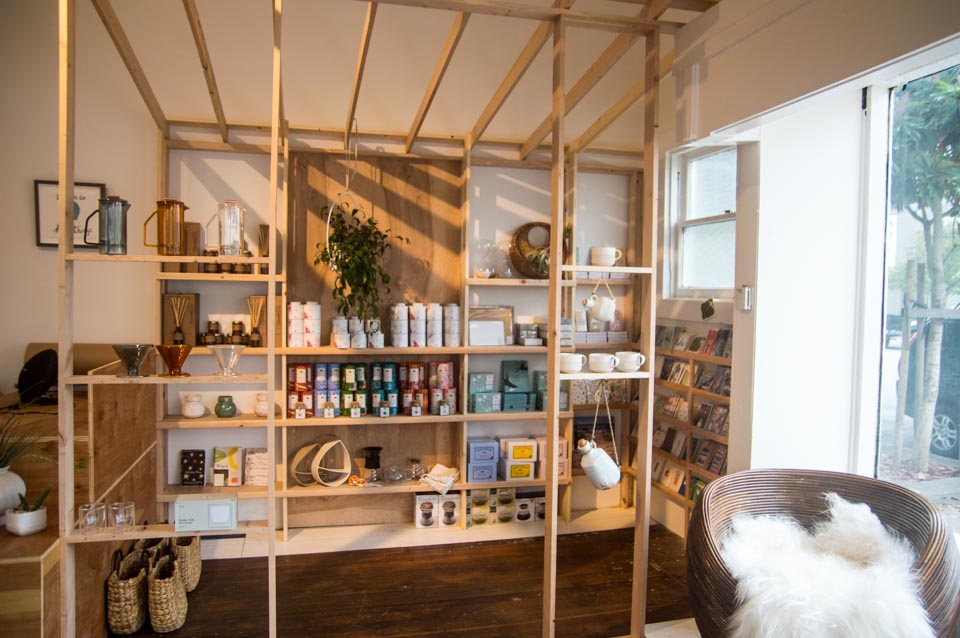 "We got a lot done in a short amount of time," Fahey said, "but there's still more to do."
Rather than delaying opening any further, she decided on a soft opening at the beginning of September, allowing neighbors and passersby to wander in as she finished organizing the contents of the space.
The shop officially opened on September 12th. "We've had such a wide range of people coming in already," she said, "many of them just to say hello."
There are already subtle differences between the shop's two locations. "San Francisco is very coffee-centric," Fahey laughed, "so there's more coffee and tea gear here. I make cups for a living, so I have a respect for that culture."
In fact, she told us, many people have come into the new shop asking if they sell coffee.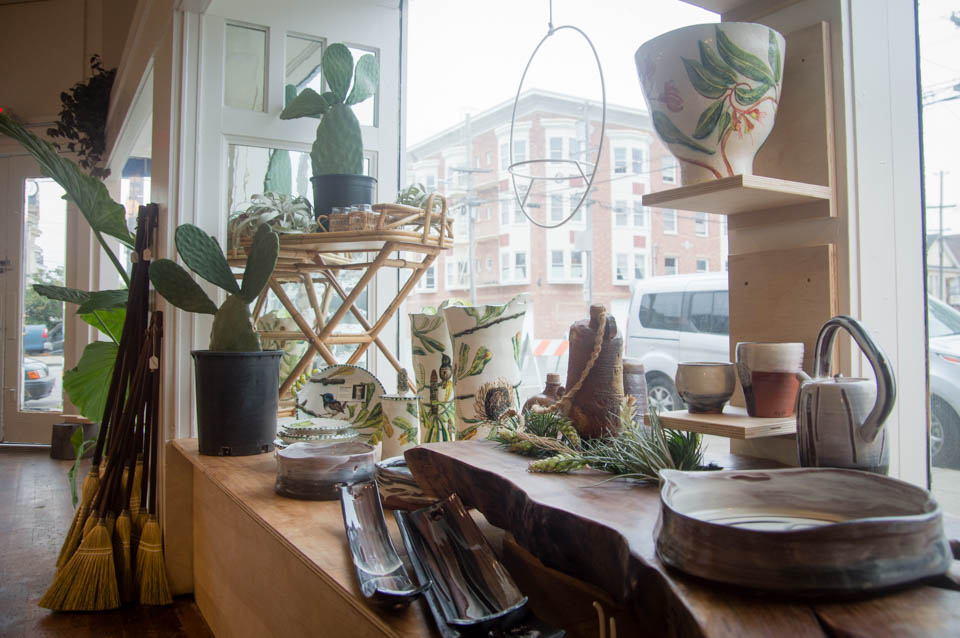 While Yonder hasn't tapped into the coffee scene yet, it's not out of the picture. Fahey is working with a local coffeemaker—as well as That Donut Girl (in Half Moon Bay)—to schedule weekend pop-ups, transforming the retail space into a gathering place for artists and neighbors alike.
It's something that Fahey thought about ever since securing the Inner Richmond location. "We want to this to be a place for the community, where people can hang out and feel comfortable."
A growing calendar of classes and workshops will add to the communal vibe. To start, Fahey is offering eight-week ceramics courses in the fall and spring. Classes are open to all levels, from beginner to advanced.
"More people are realizing [that working with clay] is a fun thing to do," said Fahey. "It's really accessible." In Fahey's own experience, it's a therapeutic process, a form of "artistic yoga."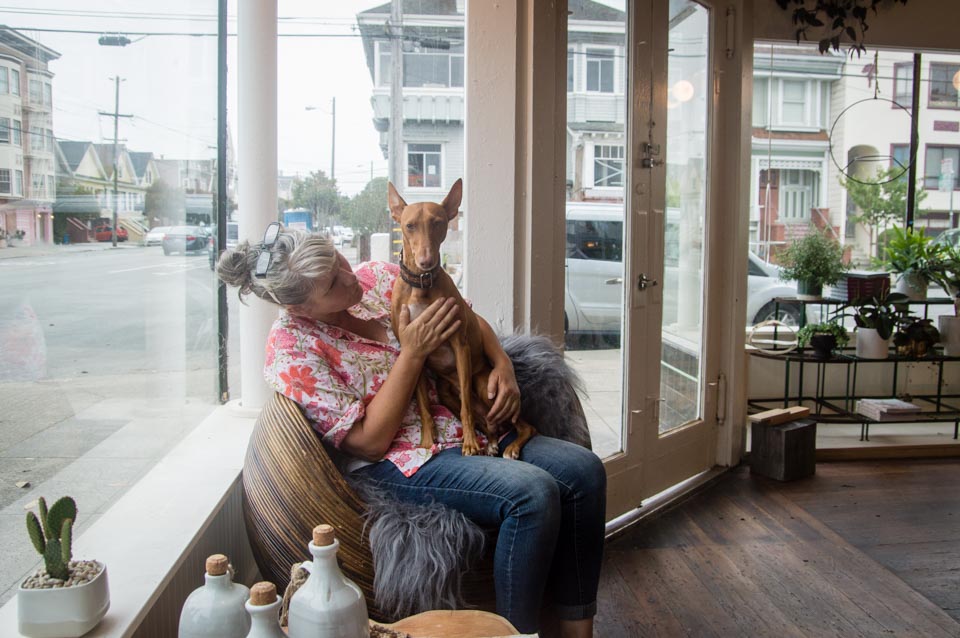 Fahey has developed her craft over the past 18 years, first becoming familiar with studio practice as a graphic design student at Academy of Art College (now Academy of Art University) in San Francisco.
While working a full-time office job, Fahey began working with ceramics in earnest, starting with tile-making and eventually moving on to functional pottery. Although she worked closely with teachers of the craft, she was largely self-taught.
What was once a side business became a full-time gig in 2012, and Fahey opened Yonder in her hometown of Pacifica 2013.
Since then, business has been boosted as ceramic art experiences a resurgence in popularity. "There are classes all over the city," she remarked. "People are really into clay right now."
This growing interest is evident from the opening of Studio Ceramica down the street, as we reported earlier this summer.
Fahey is not concerned about competition, however, explaining that Mel Rice [of Studio Ceramica] offers wheel-throwing classes, while Yonder focuses on hand-building techniques. "It's great because people can do both if they want. There's plenty of room for everybody."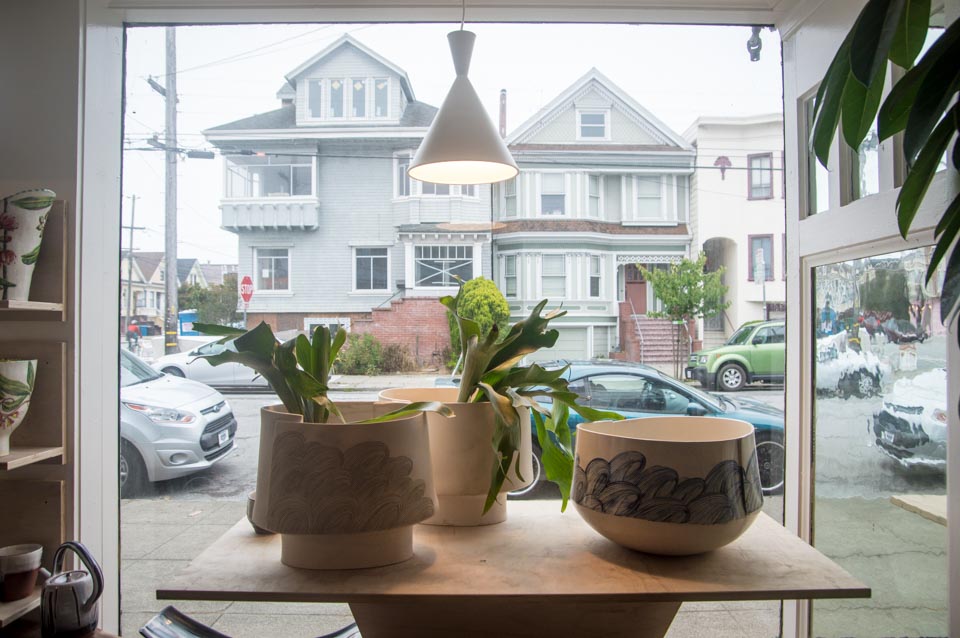 As Yonder settles in, Fahey encourages neighbors to swing by and introduce themselves. "Now that we're here, we can get a sense of the personality of the neighborhood," she said. "It'll be nice to see how that dictates the curation of the shop."

Yonder is open daily from 10am - 6pm, with updated holiday hours TBD. Follow Fahey on Instagram or Facebook for news about special events and pop-ups.