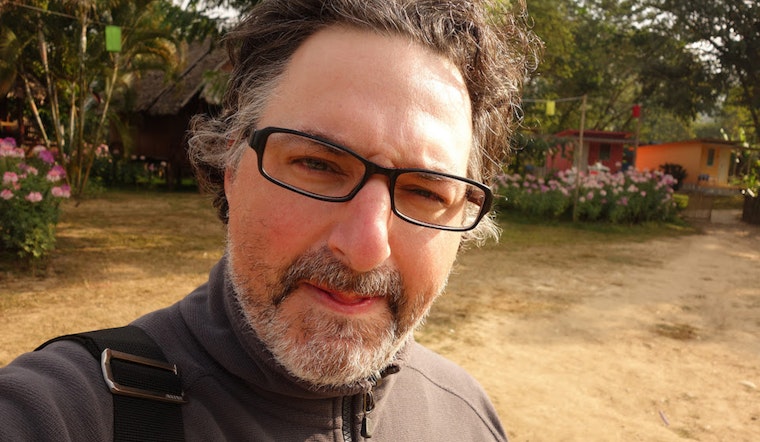 Published on September 14, 2017
Paul Madonna's new book, Close Enough For The Angels, isn't a graphic novel or a compilation of comics like his bestselling series All Over Coffee, which ran in the Chronicle for 12 years. 
"There's a character that made these drawings," said Madonna, "and this is the story of why he made them."
In creating a story within a story—the main character, Emit Hopper, draws the images, and it is left to readers to discover why—Madonna crafted a narrative that spans two very different places: San Francisco and Thailand.

While the book contains original drawings, it's also a narrative spanning more than 400+ pages and a novel in its own right.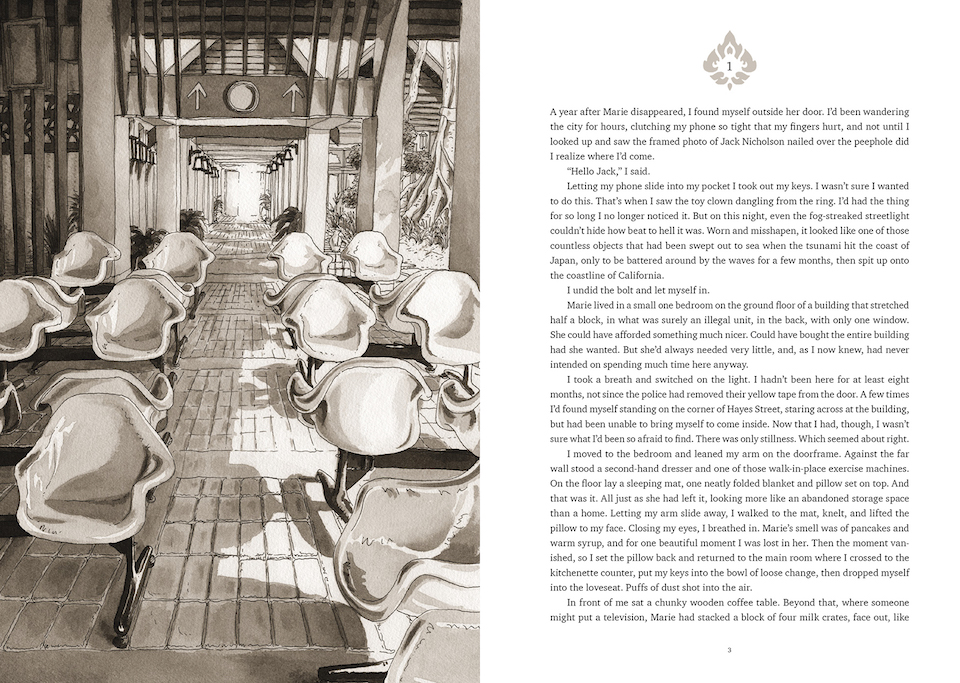 Madonna's career began as a fine arts student in Pennsylvania, and soon after he became the first intern in the history of Mad Magazine in New York City.
As a child, he described himself as someone with an insatiable interest in comics. "It was a joke in my family because I read newspaper comics fanatically," he said. "If there was a newspaper in the room, I demanded the comics section."
But his interest in comics wasn't defined by mainstream superhero stories; he loved the underground comics coming out of New York and San Francisco between the 70s and 80s, autobiographical works that were simply artists telling their stories.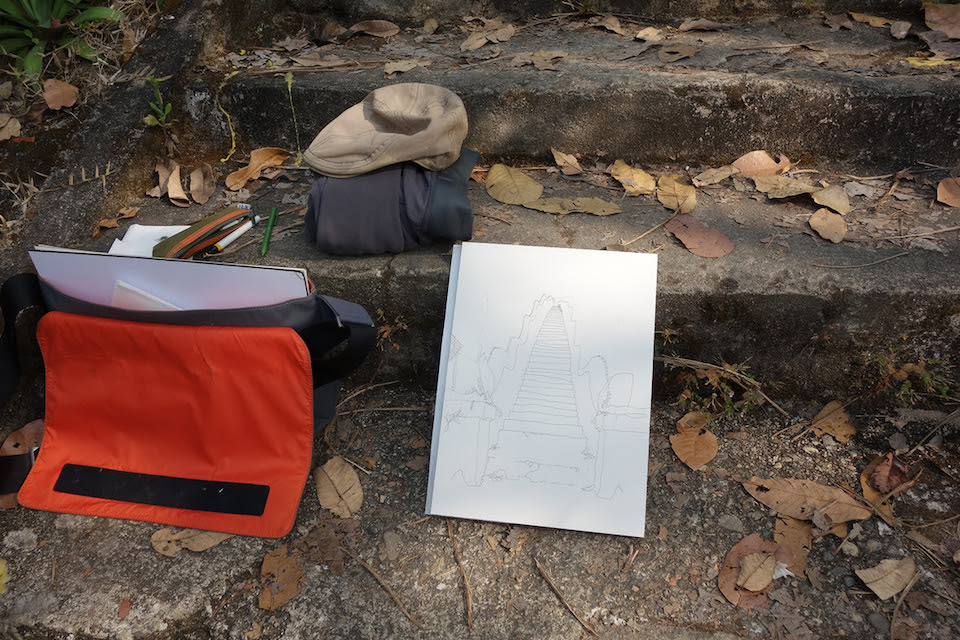 He arrived in San Francisco in 1994, and over the years spent time as a gallery artist and illustrator in his former Mission apartment and studio on Guerrero Street.
When he was ultimately evicted, the experience informed his book On to the Next Dream. Madonna now lives and works in an apartment in the Excelsior.
For his newest work, Madonna oversaw the tiniest details—from the feel of the book in a reader's hands, the layout of the book, and the India-inked drawings— to make it feel like a kids book for adults, something which has all the magic and pull of child's story but with more mature content.
"It is a novel first," said Madonna. "When it gets placed into graphic novels, I'm not insulted, it's just misleading. Who I'm really looking to get at is the novel audience."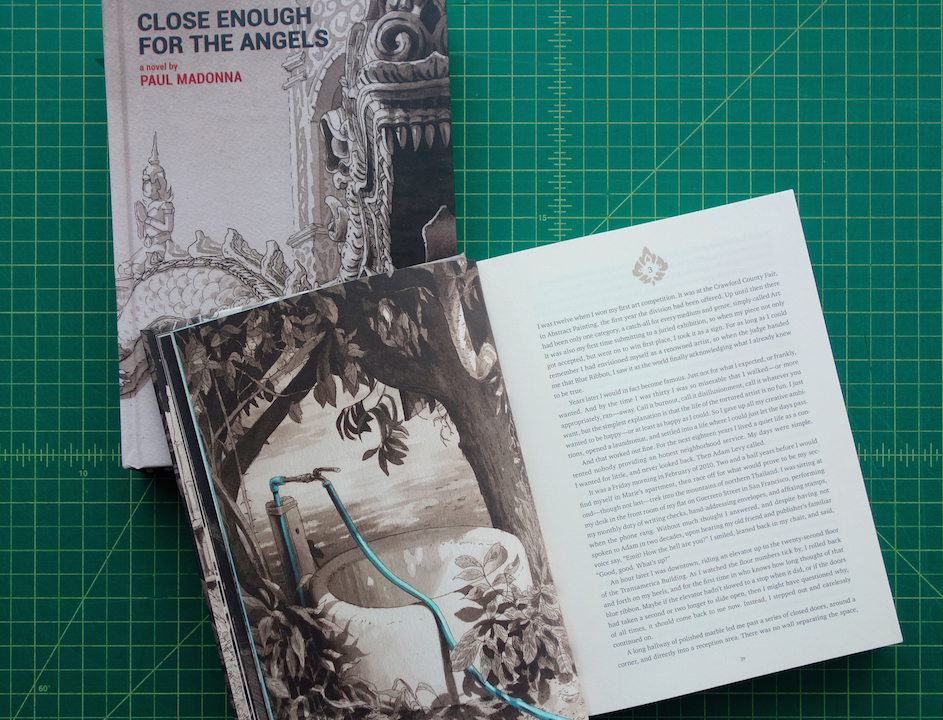 Madonna isn't just redefining a genre, he's also keenly aware of its history.
"Illustrated books began because publishers would take a novel," he explained, "and hire illustrators to make a more robust version of it, a more beautiful version of the novel. The images became an accessory and I think that's why ultimately they fell out, because we tend to cut things out that aren't necessary."
After he first visited Southeast Asia in 1999, Madonna vowed to return and work on a project inspired by the region.
He spent the past five years traveling back and forth and began the majority of his drawings onsite, later finishing them in his Excelsior studio or in one of his many favorite local hangouts, including the Mechanics' Institute Library and Mission Pie.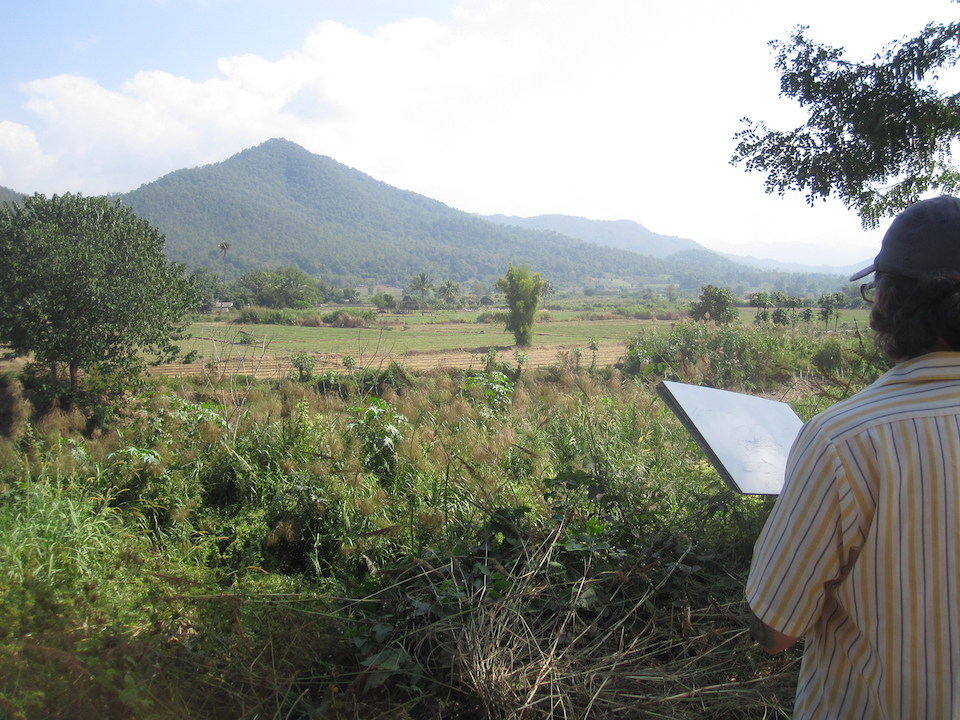 While the book's illustrations prominently feature Southeast Asian landscapes, the narrator lives primarily in California, at first in LA, and later in San Francisco.
Readers follow him around many well-known neighborhoods and landmarks: all the way up to the Transamerica Pyramid, down into BART, or famous venues like The Palace Hotel. 
Part of the book's charm is in its familiarity for San Francisco residents. The main character owns the top floor of a three-story Edwardian on Guerrero Street and operates the laundromat on the ground floor.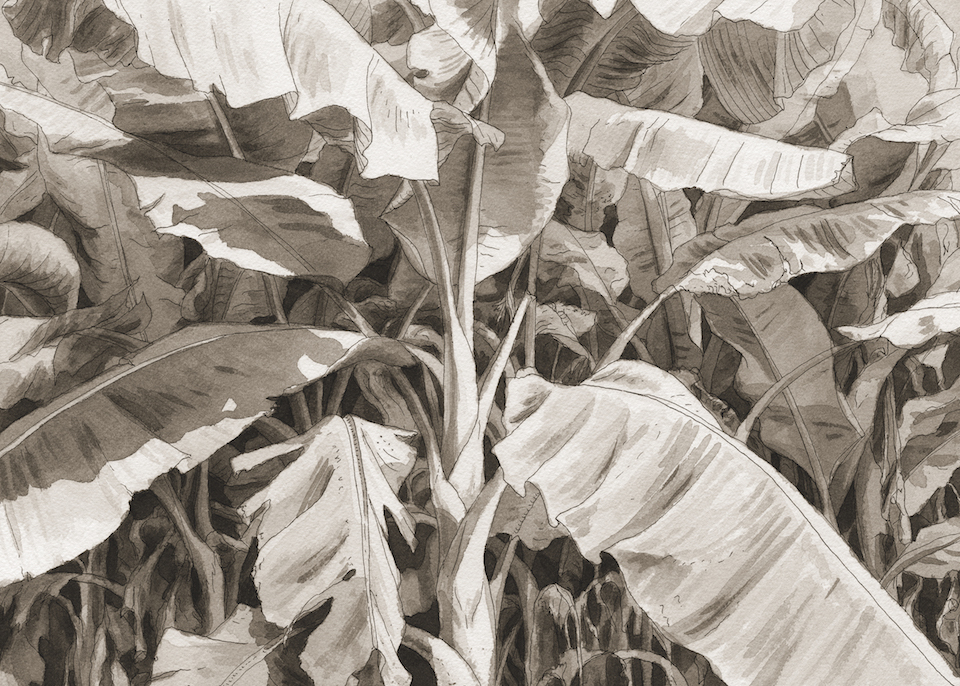 Although the book releases this Friday, Madonna has already begun work on a second Emit Hopper novel. 

"As I was finishing this one up, I realized I knew what the next story was," he says,"I was in Hong Kong, and I took a week and wrote the bones of it down. I think I can do a couple books in this vein. My hope is to do three."
Before the story continues, fans of Madonna's work can look forward to a solo exhibit opening July 2018 at the Legion of Honor.
The exhibit will feature drawings inspired by the art and architecture of the Fine Arts Museums of San Francisco, as well as a deeper dive into Madonna's personal history as an artist arriving in San Francisco 23 years ago. A book of this work will be published at the same time by the de Young Museum. 
To learn more about his new novel and celebrate its release, join Madonna at the Bindery this Friday. Signed copies of the book will be available for purchase, and a full list of events related to his newest book can be found on his website.