If there are new restaurants or businesses coming into your neighborhood that we've missed, we want to hear from you. Email [email protected], or text your tip and a photo to 415-200-3233. 
In this week's edition of SF Eats, we bring you two new restaurants that are ready for customers, and news of four eateries that are in the works. 
Now Open
Embarcadero: Queen's Louisiana Po-Boy Cafe
33 The Embarcadero
Hoodline tipster extraordinaire Al told us that the Queen's Louisiana Po-Boy Cafe's outpost on the border of Fisherman's Wharf and The Embarcadero is now open for business.
It's the second location for the soul food restaurant, which has been in operation since last Wednesday, October 18th. The flagship is in Portola at 3030 San Bruno Avenue.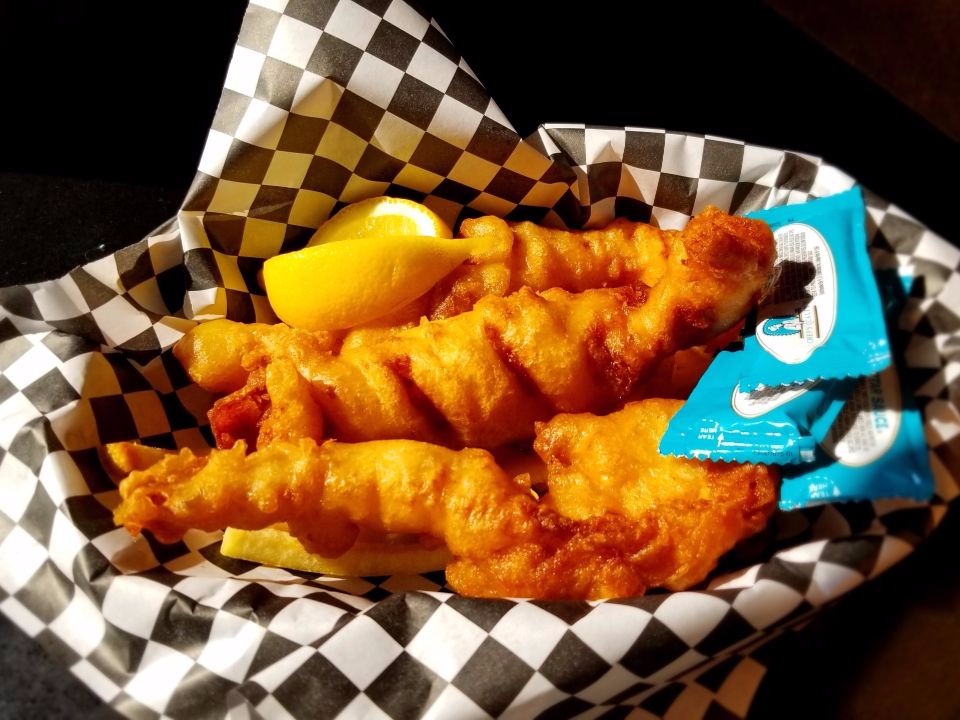 According to its website, the restaurant is best known for its oyster po' boy, authentic seafood gumbo, and its classic Creole/Cajun-inspired menu. All sandwiches are made with imported French bread from Gambino's Bakery in New Orleans, and are served with sides like sweet potato fries and homemade slaw.
Po' boy's come with a choice of fried catfish, fried shrimp, red snapper, smoked sausage and more. The menu also includes Southern fried chicken, burgers, entree platters, gumbo, jambalaya and many more options.
Round out your meal with some beignets, a pastry made from deep-fried choux pastry. (See the full menu here.)
Mid-Market: KoJa Kitchen
865 Market Street (between 4th and 5th streets)
Down in the food court at the Westfield Mall, Al told us that KoJa Kitchen is also open for business. 
According to the business' website, KoJa, a combination of Korean-Japanese, "was born from our desire to reinvent the way Korean & Japanese food is traditionally prepared and served."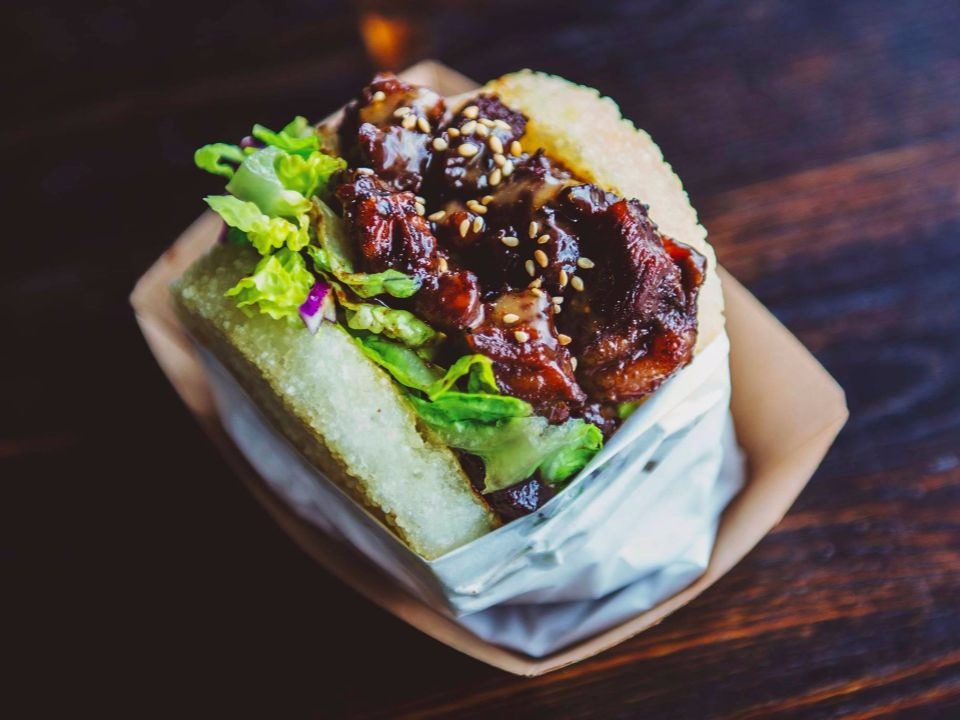 The East Asian eatery started in 2011 as a food truck and opened its first brick-and-mortar location in 2014. Today, it has 12 outposts around the Bay Area, with three in San Francisco. 

At its restaurant and trucks, diners can choose burgers served on fried garlic rice buns, entree bowls, tacos and salads. All options come with your choice of protein, which includes beef, braised pork, chicken and ahi tuna. 
Options for sides include kamikaze fries, Korean buffalo wings, umami fries and the extremely spicy DMZ wings. (See the full menu here.)
Coming Soon
Hayes Valley: Wise Sons
537 Octavia Street (between Grove and Ivy streets)
Over in Hayes Valley, Al alerted us that Wise Sons is gearing up to open its newest outpost by the end of this month.  
The deli combines "classic Jewish recipes with the best Californian ingredients to make delicious deli fare that would make your bubbie proud."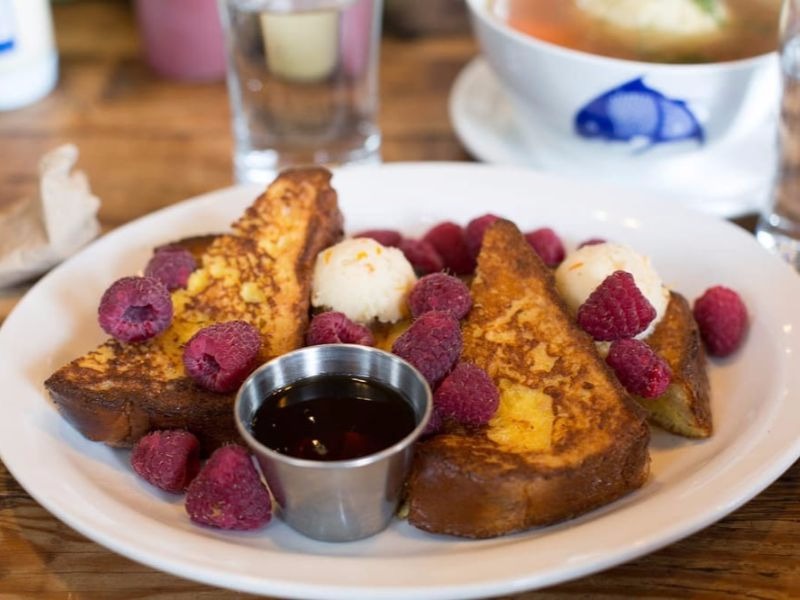 Along with its presence at the Farmer's Market, it has five locations throughout the Bay Area, including its flagship on 24th Street in the Mission. 
The expansive menu offers a variety of specialties, including house-made bagels with your choice of spread, challah French toast, matzo ball soup, a pastrami sandwich and many more. The eatery also serves breakfast all day. 
Al said he spoke to a worker inside last week and the space, which is about 75 percent completed, should be ready to open on October 30th. 
Hayes Valley: Pisces
488 Fell Street (at Laguna Street)
Also in Hayes Valley, Al told us that Pisces will open at the end of this year at 488 Fell Street, which formerly housed Papabubble, a store that sold handmade candy from Barcelona. The candy shop, which rebranded as Candi Me, is now in the Mission at 3520 20th Street.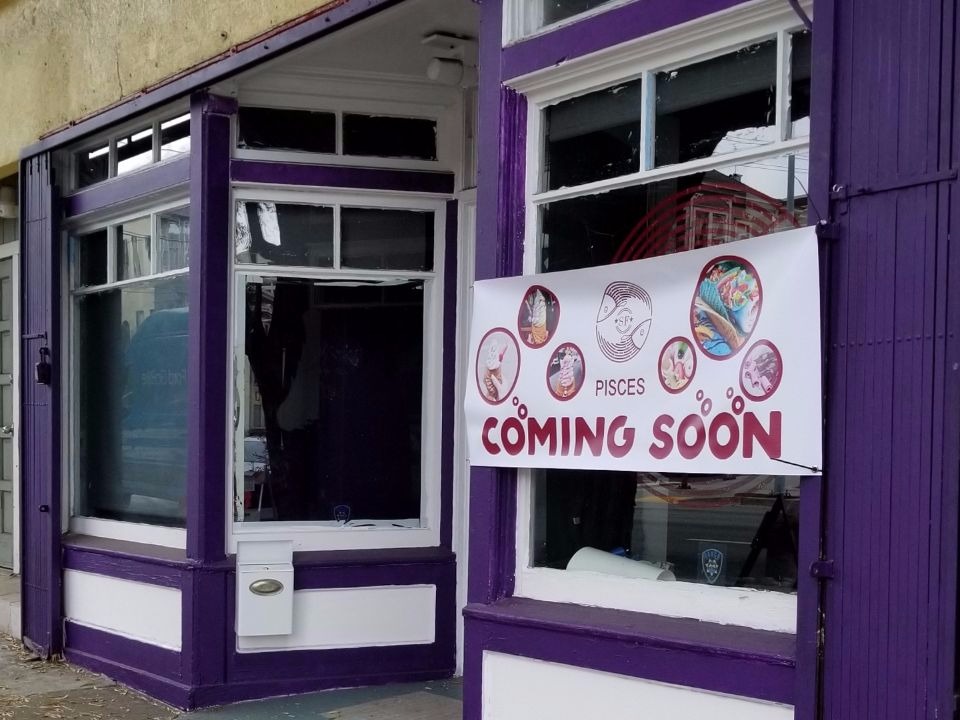 From the banner outside, it looks like Pisces will sell taiyaki, a Japanese dessert that puts a variety of ice cream flavors and fillings inside a fish-shaped cake, along with rolled and taco ice cream.
We don't yet know which taiyaki variations will be sold at the new store just yet, but if you're curious or want to eat one today, head over to Uji Time in Japantown. 
Design District: Torraku Ramen
300 De Haro Street #340 (at 16th Street)
Out in the Design District, tipster Desiree P. told us about a new ramen joint that's getting ready to open at 300 De Haro Street.
It'll be the first brick-and-mortar location for Torraku Ramen, a Japanese ramen food truck that got its start at Spark Social SF.  There are six ramen dishes, including seafood, miso, curry, veggie, tonkotsu and shoyu.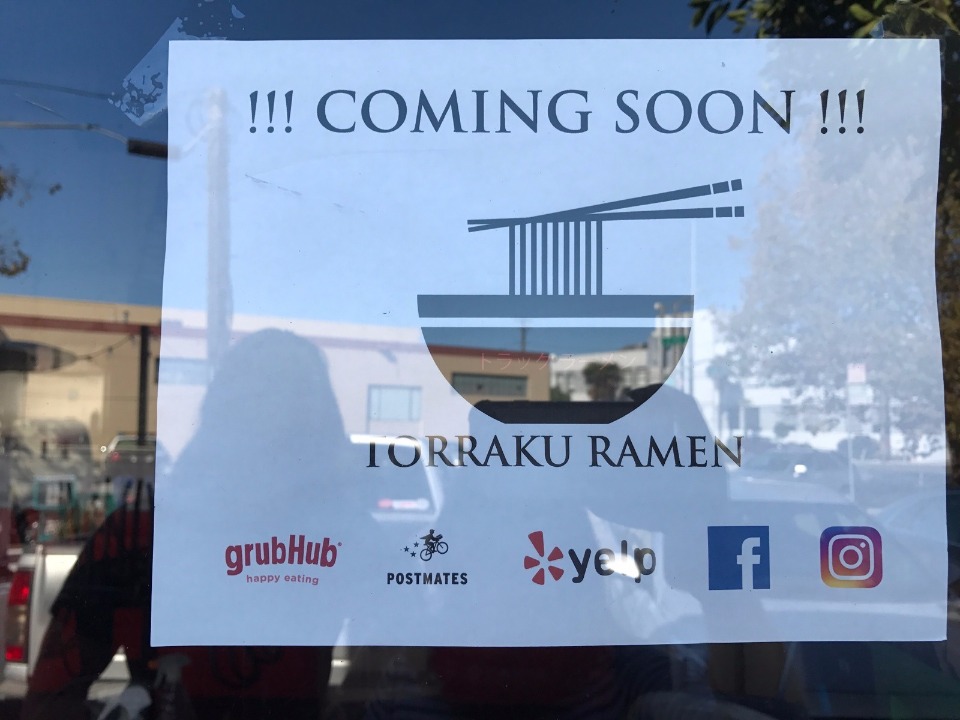 In addition, there are three types of rice bowls, including 'Gyu Don,' a beef bowl simmered in sweet and savory sauce, 'Buta Don,' a pork bowl with roasted pork shoulder and braised pork belly and the "Kinoko Don,' a shitake and enoki mushroom bowl simmered in sweet and savory sauce.
We don't know when the business will be ready to open for business, but when we learn more, we'll let you know. 
SoMa: The Grubbies
123 2nd Street (at Minna Street)
Lastly, in SoMa, The Grubbies will open its second storefront at 123 2nd Street, which used to be home to Muffin Muffins until it closed earlier this year.
The Grubbies made its debut at 303 Sacramento Street in the Financial District last October as a Japanese takeout stand. It specializes in Chirashi rice bowls, which are traditionally offered at Tokyo's fish markets, with fish "delivered fresh daily and prepared by the chefs every morning."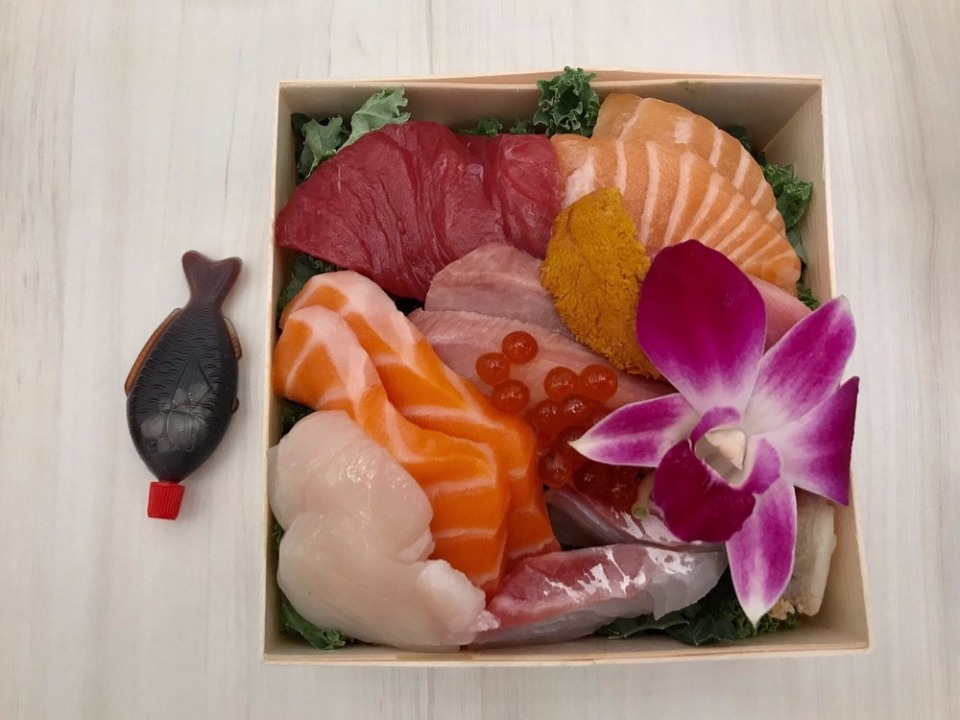 Menu offerings include truffle salmon (raw salmon & seared salmon with truffle oil on top), the mini chef's choice (4 kinds of chef's selection of the day with ikura), mini scallop (Hokkaido scallop with ikura) and others.
The most expensive item on the menu is the $200 sea urchin, but if you're looking for something more affordable, the mini uni will set you back $18-$38. 
The Grubbies will be open Monday-Friday until all 50 of its dishes are sold out. Lunch hours are from 11am to 1:30pm and dinner hours will be from 5-7:30pm.
See something interesting while you're out and about? Text Hoodline and we'll try to learn more: 415-200-3233.