San Franciscans are used to unexpected animal encounters, like a wild turkey cruising the Castro, or the gopher-eating great blue herons of Golden Gate Park.
But when one Mission resident discovered a live scorpion last night inside his apartment, he was more than mildly surprised.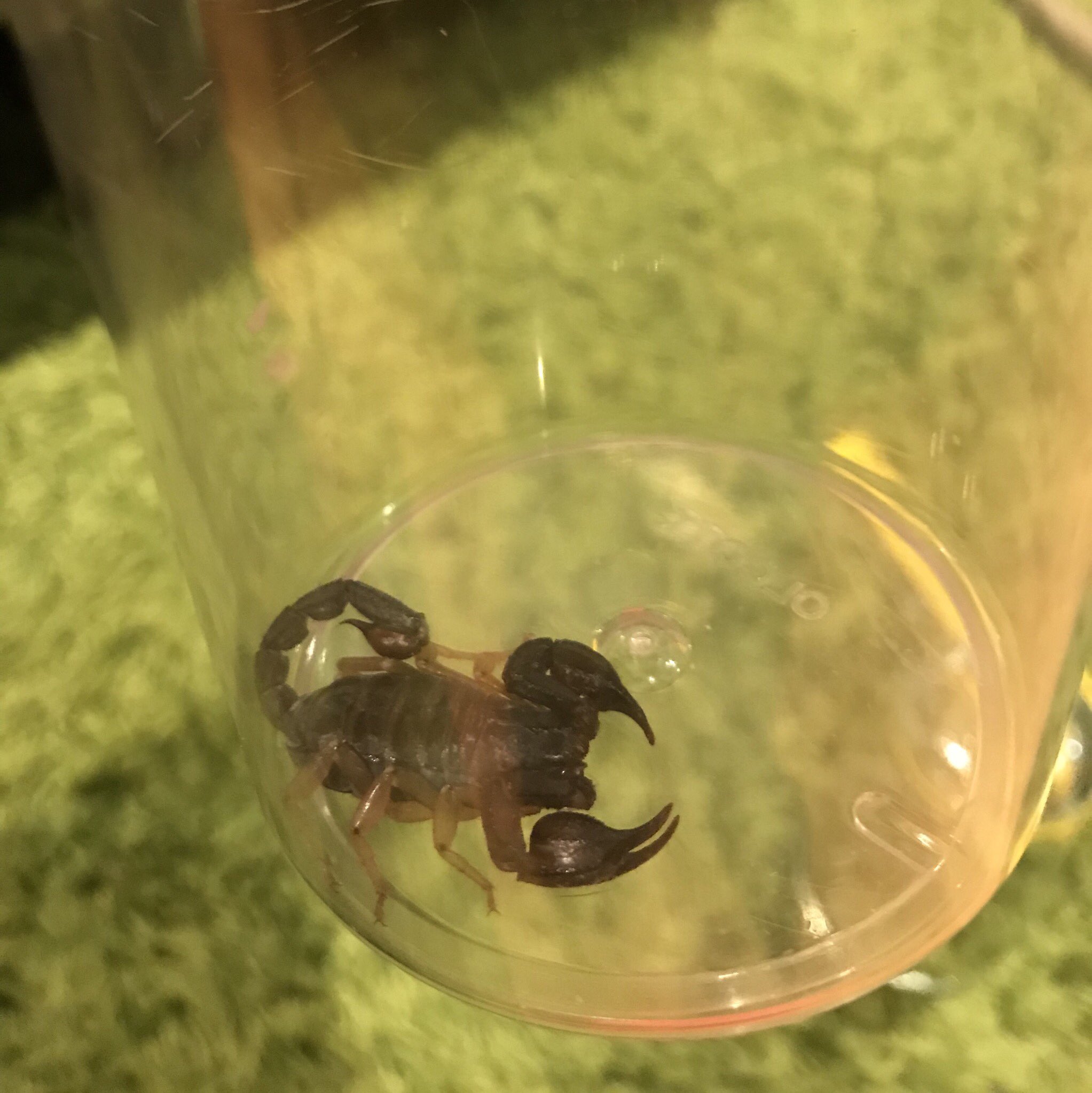 The man, who asked to remain anonymous, told Hoodline that the animal was "quite lethargic" compared to scorpions he'd previously seen.
Approximately two and a half inches long, his dog discovered the scorpion near a shag rug in the living room. "Luckily, our dog is the alert-but-cautious type," he said.
A few minutes earlier, the tipster was working nearby at his computer as he prepared his family's evening meal. "The dog was kind of backing into my leg and I didn't think much of it," he said. "I left to check on dinner, and when I came back the dog was in the same spot, looking at something."
That's when he saw the venomous, hard-shelled invertebrate. At the time, his feet were protected only by "ergonomic toe socks."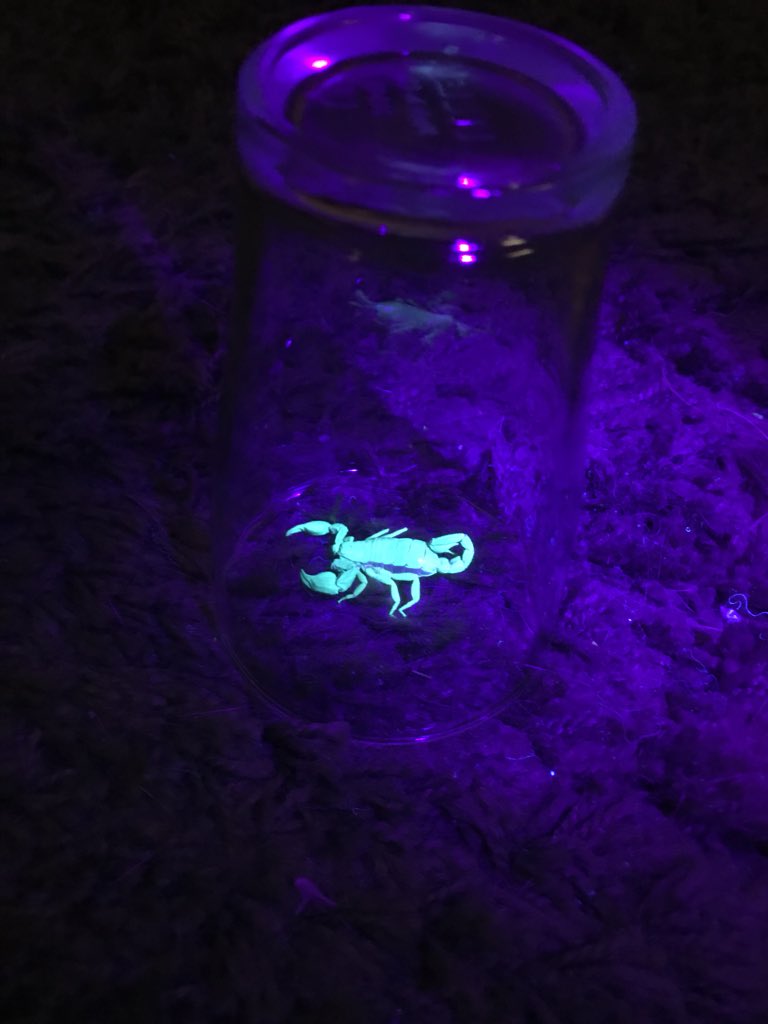 The scorpion was soon captured.
After posting photos to social media, a respondent advised him that scorpions fluoresce under black light, which makes them easy to spot.
"I did a hard target search with a dog pee light," he said. "No other creepy crawlies, but wow, my rug looks like a crime scene." Although he took the incident in stride, he said it was "rather unsettling" that his dog found the scorpion "about a yard from the baby's jumpy play chair thing."
It's unclear how the unexpected visitor arrived, as no new packages or plants were brought into the home recently. In the meantime, the scorpion is doing hard time in a plastic container.
"Ideally, I drop this thing off tomorrow," he said. "I was thinking about giving it to a pet store, but Academy of Sciences sounds much better."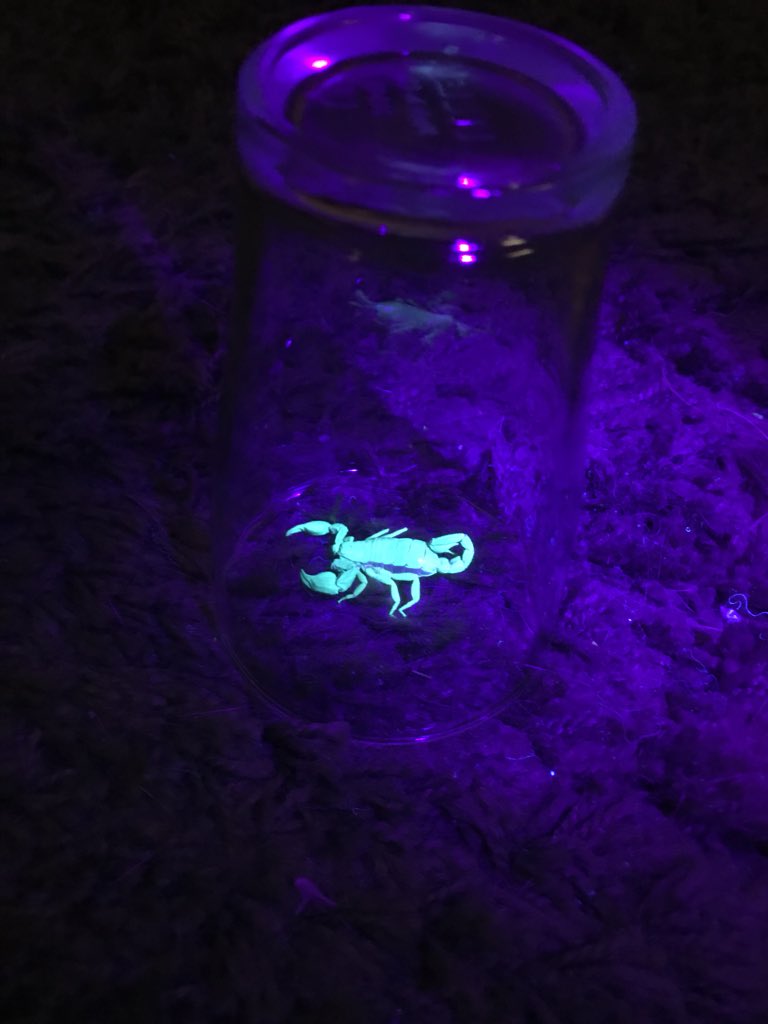 According to the Bay Nature Institute, there are four scorpion species native to the Bay Area; the specimen found by our tipster is likely an Uroctonus mordax, the California Forest Scorpion.
Although the creature's sting is painful, they're not deadly: the University of California's Integrated Pest Management program likens it to a wasp or bee sting that subsides after a day or two, unless the victim has an allergic reaction.
"All's well that ends well, unless the scorpion was pregnant," he said. "I guess we'll find out about that in due time."