At yesterday's San Francisco County Transportation Authority (SFCTA) meeting, members unanimously approved a $2.8 million expenditure to continue funding for the Safe Routes to School Program and move it under the umbrella of the San Francisco Municipal Transportation Agency (SFMTA).
SFMTA will begin complete management of the program in 2019. 
The Safe Routes to School initiative culminates in the annual Walk & Roll to School Day, with roughly 95 area schools participating to promote "safe and accessible alternatives" to arriving to school via a private car. 
The program also addresses capital investment, like adding speed bumps near schools as a pedestrian safety measure. 
The move is contingent upon reform and restructuring of the program led by Supervisors Katy Tang and Aaron Peskin after it was learned that various aspects of the program were managed by different city agencies.
Peskin is board chair of the SFCTA. 
While the Safe Routes to School outreach and education program has historically fallen under the supervision of the Department of Health (DPH), capital safety projects and other transportation-related programming fell within the purview of the SFMTA.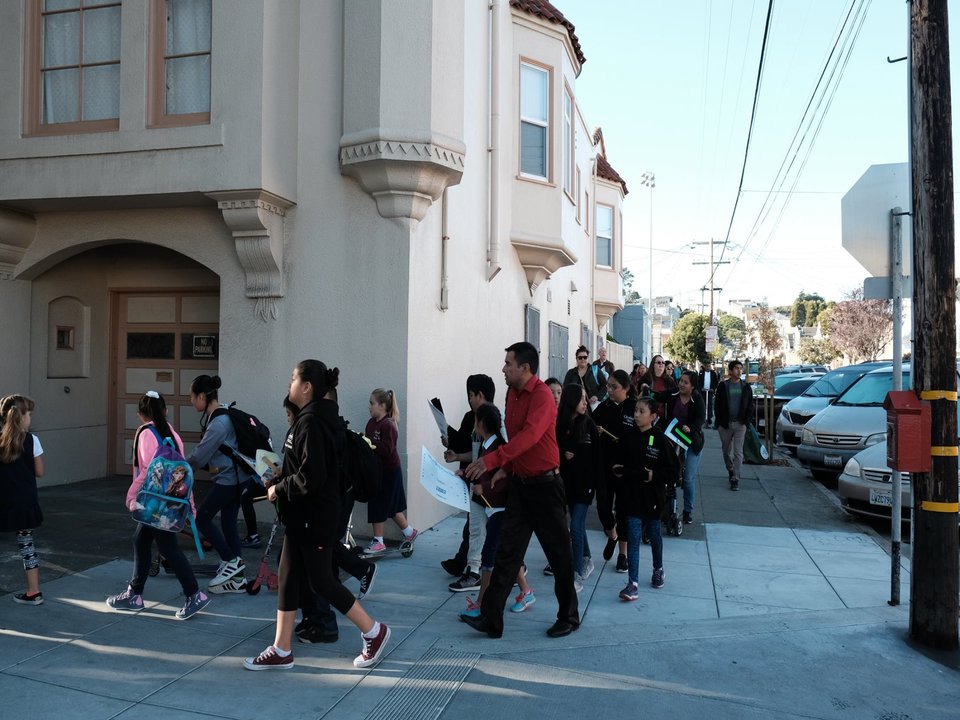 "The existing structure of the program consists of too much bureaucracy and not enough safety improvements, nor communication between city agencies and schools," Tang said in a statement. 

At a July SFCTA Commissioners meeting, members voiced concerns over how the program was managed and convened a series of interagency meetings to determine how best to run Safe Routes to School. The conversation centered around ensuring the effectiveness of the program and finding ways to shift public attitudes towards alternative transportation. 
"I interact with parents, teachers and principals on school safety issues on a regular basis and wanted to ensure that the Safe Routes to School program is adequately responding to the safety requests I often hear about, such as the need for additional crossing guards, speed limit signs, and speed bumps," said Tang.

The result of the months-long work by supervisors Tang and Peskin with stakeholders DPH, SFMTA, SFCTA, and the San Francisco Unified School District (SFUSD), is the restructuring of the program after it was found that the "current Safe Routes to School program is not responding to the safety needs of schools."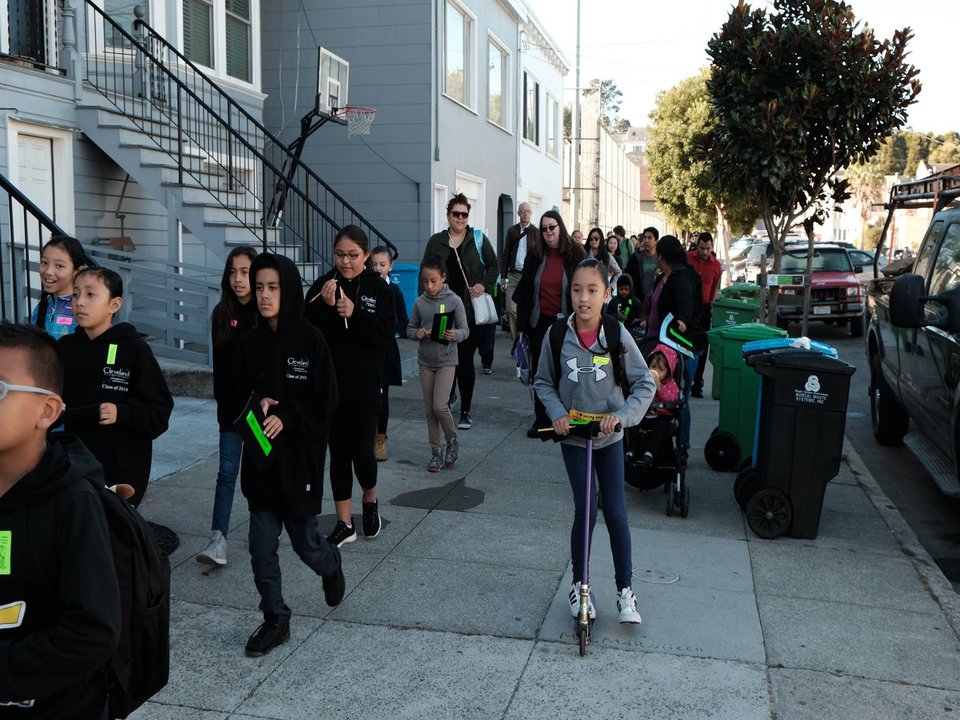 "Commissioner Tang has long championed the cause of parents and families throughout the city, and she immediately dug into how to address the concerns raised by her colleagues and constituents," said Peskin.
"The move to restructure the Safe Routes to School program ensures that this critical safety and educational program will be centralized under one agency that operates like programs, whether its crossing guards or bus transport.  It's a more efficient use of city resources, with the necessary evaluation tools to help us continue to improve the program over time," Peskin explained. 

Crossing guard prioritization, "tailored capital safety programs, and progress reporting benchmarks," are also included in the new plan. 
"I'm excited we were able to achieve this new structure while still supporting community partners who continue to build relations with parents and schools to encourage walking and riding to school," said Supervisor Tang. 

The SFCTA will meet with SFMTA prior to June 30th, 2018 with a full plan ready to implement. 
Yesterday's meeting was adjourned by Peskin in honor of late Mayor Edwin M. Lee.