San Francisco's "first and only kink café," Wicked Grounds Café & Boutique, suspended operations over the weekend, according to a statement on its website.
To stay in business, Wicked Grounds is seeking $15,000 per month in donations, along with an immediate infusion of cash "to get us through the month," writes co-owner Rebeccalyn 'Mir' Bilodeau.
The café, which opened in 2009 as a hub for the city's alt-sex community, offered coffee drinks and healthy breakfast and lunch items, along with spaces for classes, fashion shows, BDSM demonstrations, and "munches," regular social gatherings.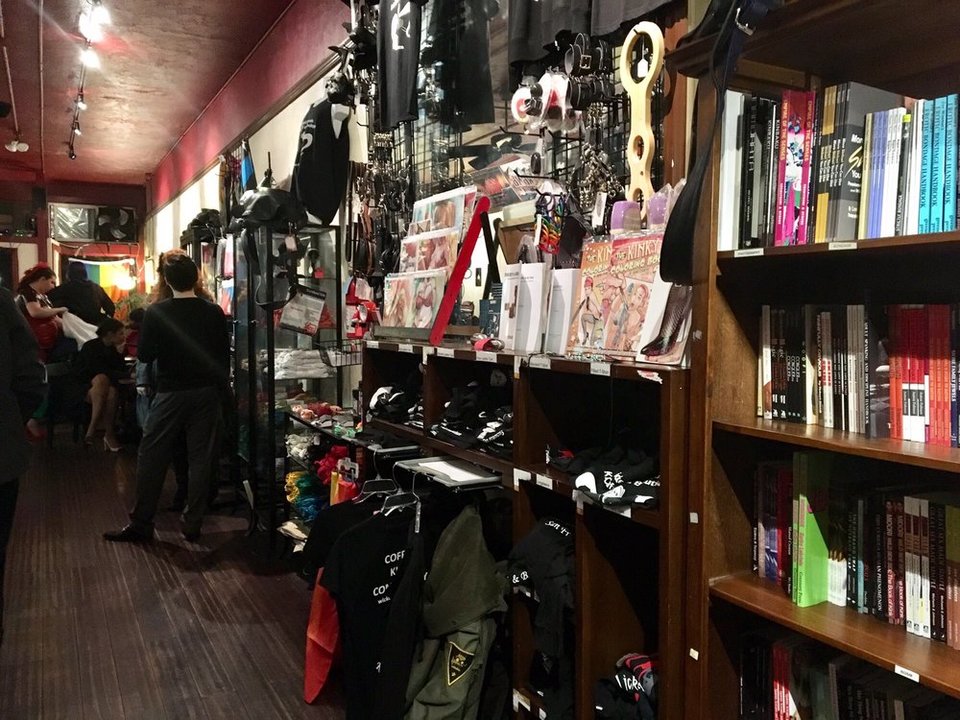 With help from donations, Wicked Grounds expanded its offerings to include an online advice column, a series of kink articles and a Wicked Grounds podcast. 
Bilodeau said the business needs about $20,000 before the end of the month to keep its doors open.
"If folks are willing to commit to this by the end of the week, and will continue that level of support on an ongoing basis, I assure you we will not close."
Donations are being accepted via Patreon, but Bilodeau didn't express much optimism. "Personally, I don't think anyone has the resources to fill the gap or you already would be, but this is what I've got."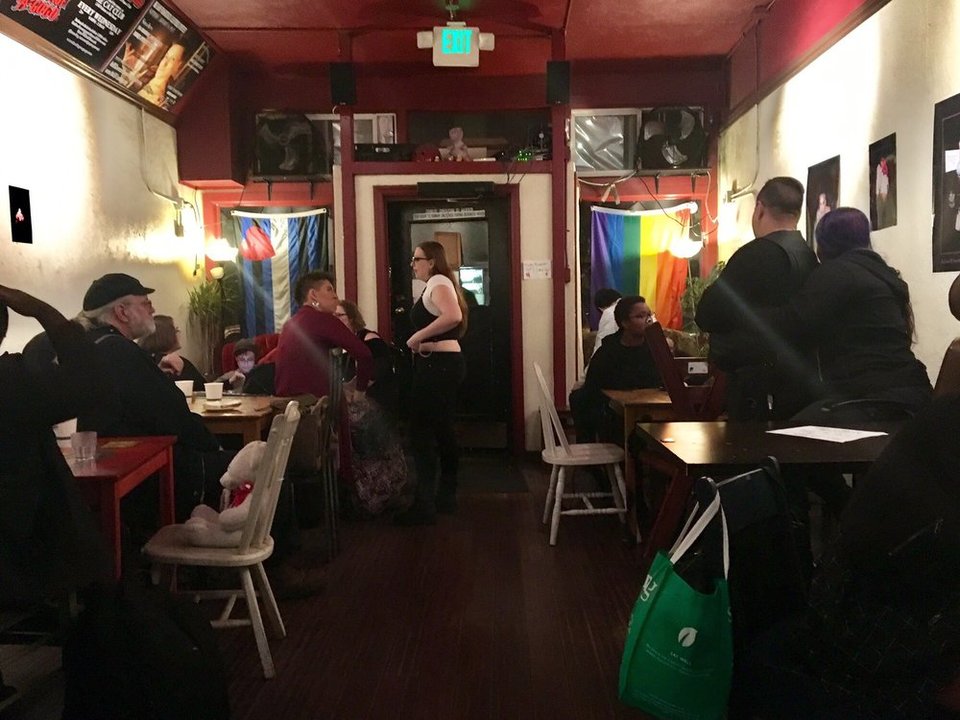 While the café has closed, Wicked Grounds team will continue to hold its "play party" each Saturday from 8pm–1am at SF Citadel. In their statement, owners said they plan to keep "creating safe spaces and education for the local kink community."
Through tomorrow night, the café is holding a sale on books, merchandise, and non-consignment gear. 
The café has long struggled financially; in October 2011, original owners Rose White and Ryan Galiotto told SF Weekly they were closing the space under Chapter 7 bankruptcy rules.
In February 2012, however, Wicked Grounds reopened with help from new investors; Mir Bilodeau and Mo Stoycoff, proprietors of Spiky Jane Coffee, became owners in 2014.
Since then, the café has used Patreon and Indiegogo to solicit funds from customers and supporters to supplement its revenue.
Wicked Grounds (289 8th St. between Clementina and Folsom) is open with limited hours today and tomorrow 11am–10pm for its clearance sale.