Here's a look at recent police reports from SFPD's Bayview District, which includes Potrero Hill, Dogpatch, Portola, Bayview and Hunters Point.
Unless otherwise noted, all information comes from the department's daily crime recaps.
Man says he was stabbed by multiple suspects
A 22-year-old man was found suffering from stab wounds at the intersection of 25th Street and Wisconsin Street on February 15th at 3:30am. The victim, who said he was assaulted by multiple suspects, was transported to a hospital with non-life-threatening injuries.
Drive-by shooting injures man
A 36-year-old man was injured on Valentine's Day in a drive-by shooting on the 1300 block of Palou Avenue around 10:30pm. Read our full story here.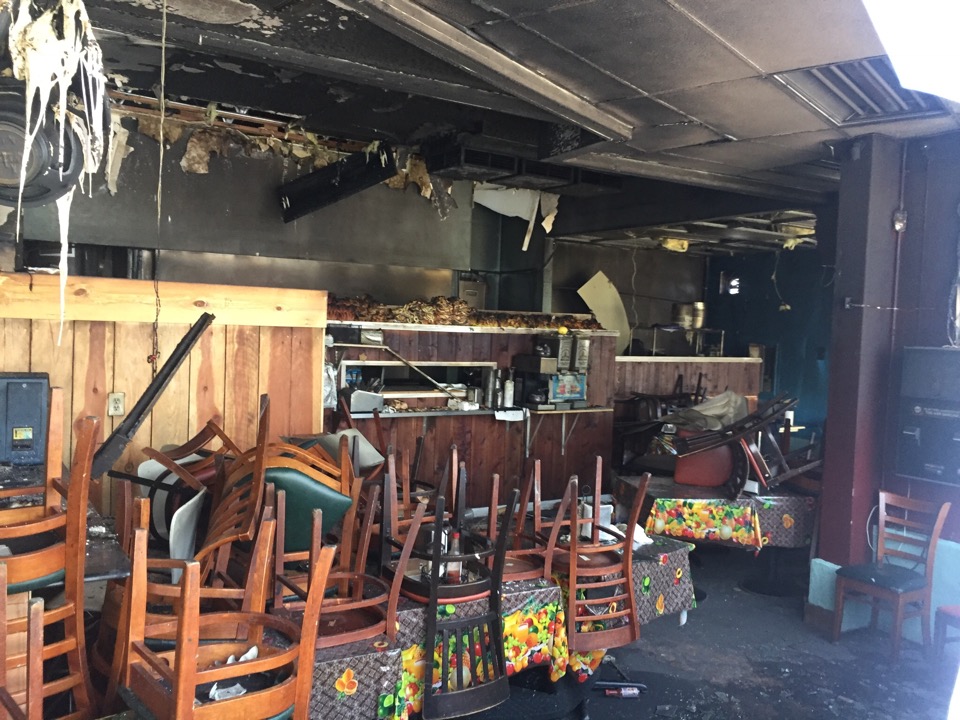 Three injured in restaurant fire
Earlier that day at 2:53am, a one-alarm fire was reported at El Rinconcito Catracho, a restaurant at 5201 Third Street. 
Firefighters had the blaze under control by 3:38am. One man was rescued and transported to the hospital with life-threatening injuries, and two firefighters also received treatment.
Home invasion robbers target 92-year-old man
On February 9th at 11:15pm on the 1200 block of Gilman Avenue,  a 92-year-old man answered his door and was confronted by three men between 25 and 30 years old who were armed with handguns.
After forcing their way inside, the thieves stole a cell phone, drone, laptop and other electronics before fleeing in an unknown direction.
Argument escalates to stabbing
On February 4th at 12:03pm near the corner of Loomis Street and Fowler Avenue, a male suspect, 54, stabbed a 58-year-old man during an argument. The suspect fled and was not arrested, and the victim was taken to a hospital with non-life-threatening injuries.
Man arrested after stealing keys
A 50-year-old man was arrested at the intersection of 3rd Street and Williams Street on February 2nd at 1:15am after approaching a 67-year-old man from behind, taking his keys and fleeing.
Couple arrested after stealing car, injuring owner
On January 30th at 10:00pm on the 2400 block of San Bruno Avenue, a 30-old-man saw a man and woman steal his car and drive Westbound down Felton Avenue.
The victim entered his car while it was in motion and attempted to detain the suspect, but was injured after he exited the vehicle before it came to a stop. The suspect was arrested on the scene.
Man injured in 2-on-1 robbery
Around 9pm on January 29th at the corner of Wisconsin and Carol, a 60-year-old man was transported to the hospital with non-life-threatening injuries after being approached by two men in their mid-thirties. One of the men punched the victim and held him down while the other stole his wallet.
Bayview Station's monthly community meeting is held on the first Monday of the month at 201 Williams St. The next meeting will be held on March 5th at 6pm.
If you have details about a crime or neighborhood safety issue, email us here or text 415-200-3233.