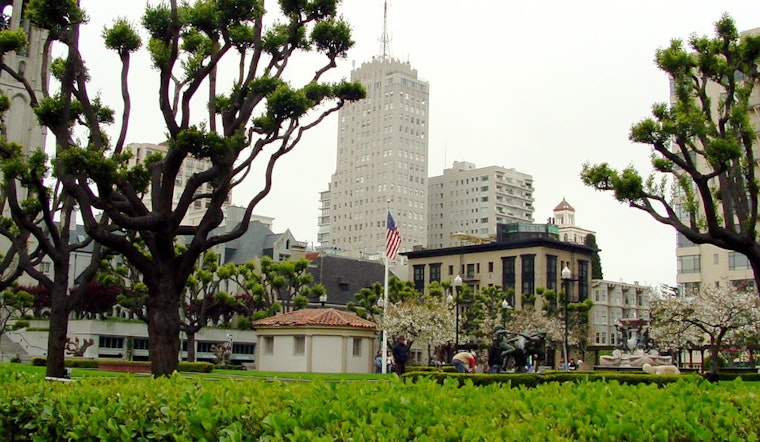 Published on March 23, 2018
Here are some notable incidents that have taken place since our last biweekly recap covering SFPD's Central District, which encompasses Chinatown, Financial District, Embarcadero, Russian, Telegraph and Nob Hills, North Beach, and Union Square. 
Unless otherwise noted, all reports are drawn from the department's daily summary.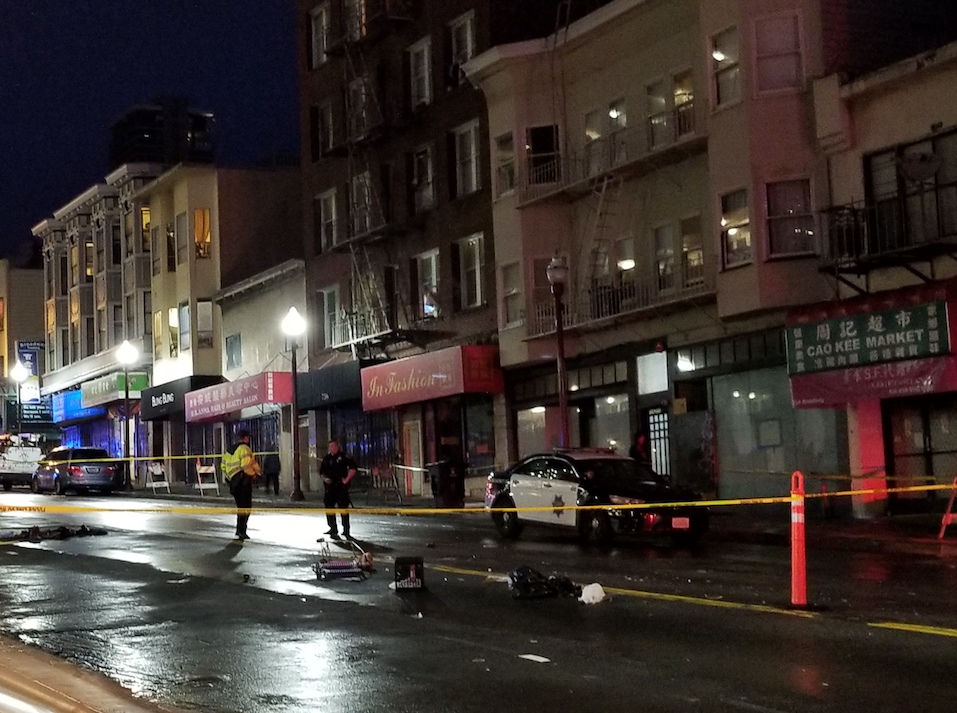 Driver arrested after fatal Chinatown hit-and-run
On March 16th at 5am near the intersection of Broadway and Stockton Streets, a 35-year-old man was arrested after an alleged hit-and-run resulted in the death of a 64-year-old woman. Read our full story here.
Two teens steal food at gunpoint 
Just after 5:30pm on March 20th on the 1000 block of Stockton Street in Chinatown, a robbery occurred. 
Two male teen suspects walked into an restaurant and placed an order. After a 53-year-old female employee delivered their food, one of the suspects reached into his waistband and aimed a gun at the victim before both fled on foot in an unknown direction. 
No injuries or arrests were reported. 
Three suspects snatch camera from victim on sidewalk
In the FiDi near the corner of California and Montgomery on March 20th at 1:35pm, a 43-year-old man was robbed by three men between the ages of 18–and 25. 
The victim was walking northbound on Montgomery Street when he was approached by the suspects, who "bumped into" him and pulled his camera off of his shoulder. The victim gave chase, but was injured during the incident. No arrests were made. 
Serial shoplifter threatens shopkeepers
On March 19th at 10:30pm on the 100 block of Jackson Street, a 25-year-old man allegedly made threats inside a business. 
The suspect entered the establishment with two other unknown people and employees recognized him from prior theft reports, according to police. 
A 33-year-old employee attempted to escort the suspect out of the business when he raised his shirt to reveal a handgun and threatened her. The suspect then fled southbound on Davis Street. 
No injuries or arrests were reported. 
Suspect arrested for hot prowl burglary aboard houseboat
A burglar was arrested aboard a houseboat on March 19th at 5:30am on the 200 block of Jefferson Street in Fisherman's Wharf.
A 48-year-old man who lives aboard the vessel woke up to find a 61-year-old man in his presence. The suspect fled the scene but was later taken into custody by police. 
Three teens shove, rob woman
Just before 6pm on March 18th near the corner of Powell and Clay streets in Chinatown, a 23-year-old woman was robbed by three teenaged boys. 
The victim was walking past the group when one of them snatched her mobile phone. After a struggle ensued, one of the teens pushed her to the ground before grabbing her phone. The suspects fled the scene on foot, and the victim suffered non-life-threatening injuries in the incident. 
Purse snatcher absconds with woman's bag
In Nob Hill near the intersection of Hyde and California Streets on March 18th at 12:04pm, a 24-year-old woman was robbed by a suspect in his forties.
The suspect approached the woman from behind and snatched a purse containing her wallet, credit cards, identification and keys, according to police. The suspect then fled northbound on Hyde Street. No injuries or arrests were reported. 
Man arrested after attempted robbery
A 29-year-old man was arrested on March 18th at 7:50am on the 300 block of Bush Street in the Financial District after attempting to rob a 32-year-old woman. 
The victim was walking when the suspect came up behind her and demanded cash. After she handed over an undisclosed amount of money and called police, a unit responded and arrested the suspect at the scene. 
Anyone who has information about any of these incidents is encouraged to contact SFPD via the department's anonymous tip line at 415-575-4444, or text TIP411 with "SFPD" at the start of the message.
Here's why we usually don't include suspect descriptions in crime reports.