After being accused of personally requesting the removal of a Ford GoBike share station near her home, Board President and District 5 Supervisor London Breed said she's working to find another location that "works for everyone." 
Last night on Twitter, the District 5 supervisor said the installation of a bikeshare station at Haight and Pierce streets created complaints from area residents and businesses.
According to a report in the Examiner, Breed allegedly phoned San Francisco Municipal Transportation Agency (SFMTA) director of transportation Ed Reiskin late last month to request the station's removal. 
SFMTA spokesperson Paul Rose told the Ex that his agency asked Motivate LLC, the company that operates Ford GoBike, to move forward with the removal and is currently awaiting the necessary permits. 
It's not the first time SFMTA has heard from Breed; according to Rose, the supervisor reached out a year ago in an attempt to stop its installation, again citing neighbors' frustration over a lack of outreach. 
In a statement, Breed said the removal of the Haight Street station "is not about my personal opinion or preference," and recommended that Motivate do "a better job at outreach." 
In the past, Motivate has held community workshops to gather feedback for proposed locations, including in the Upper Haight last November and in a citywide announcement in 2016.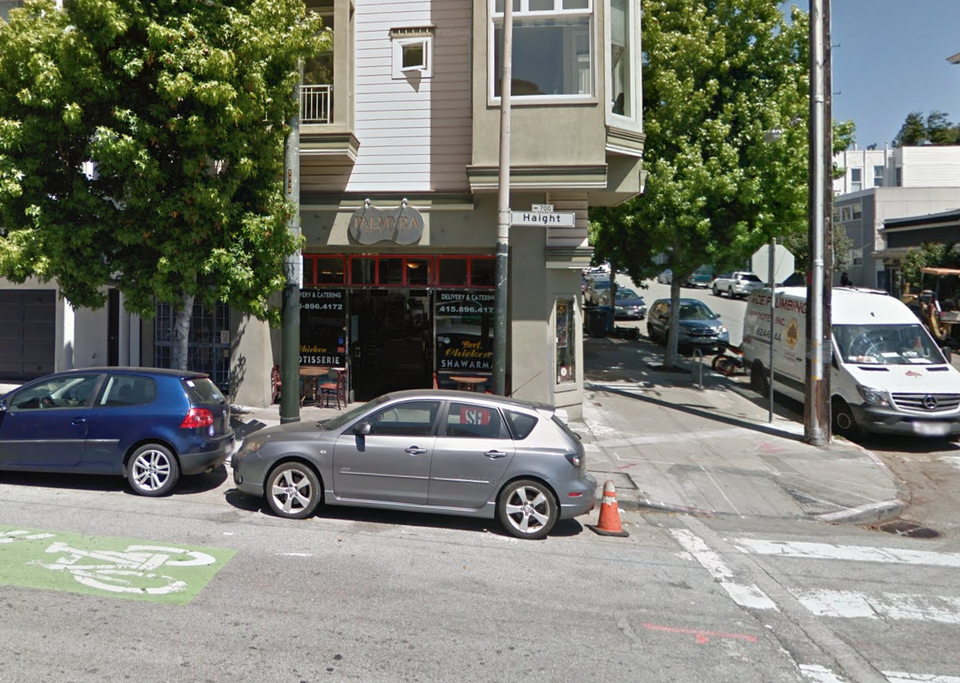 We've reached out to Motivate to find out more about other proposed station locations in the neighborhood but have not heard back as of press time. 
San Francisco Bicycle Coalition communications director Chris Cassidy told Hoodline via email that the organization is concerned the bike station will be removed without an alternative spot determined.
"I think that's a real failure of leadership and a disservice to the people living and working in this neighborhood," he said. "It's really important that we're adding to people's transportation options, not removing them." 
For the Bicycle Coalition, it's also about affordability; "[We're] in a city where transportation is the second-highest household expense after housing itself," said Cassidy. 
Lower Haight Merchants and Neighbors Association board member Lawrence Li told the Examiner that bikeshare stations in the neighborhood are well-used and is concerned that parking spaces would take precedent over bicycle stations moving forward. 
We've reached out to Breed's office to find out if there are any other suggested bikeshare locations in the Lower Haight, but have not heard back. 
[Update: 1:12pm]

Via email, Breed said the station's installation was originally delayed after neighbors and area businesses voiced concerns about its impacts due to ongoing construction in the neighborhood. Ultimately, "the station was put in recently with no outreach or notification," she said.
The District 5 supervisor added that several residents and business owners, including Palmyra Restaurant, personally expressed their concern to her office. 
Breed reiterated that opposition to the bikeshare station where its currently located, "is not about my personal opinion or preference. But residents and merchants have real concerns and I believe the city and Motivate need to do a better job at outreach regarding this station," she said. 
As for people in the neighborhood that support the station, Breed said she's continued to work with SFMTA, Motivate and other stakeholders to "identify possible alternative locations, including one suggested by the Lower Haight Merchants and Neighbors Association, just across the street." 
In response to Breed's request, Motivate spokesperson Julie Wood said that the organization is "committed to doing thoughtful community outreach for every station in every neighborhood, and we didn't do enough in this case."
"Because we fell short, we want to continue the community discussion around potential alternative locations," said Wood.
[Update: 2:25pm] Motivate emailed Hoodline this afternoon to announce the launch of an online survey that's gathering feedback from Lower Haight residents about preferred locations for a bikeshare station.
According to the survey, a station at Pierce and Haight that was installed on March 7th has been used by 230 people who've taken around 700 trips, and a station at Page and Scott streets has been used by 965 people who took approximately 900 trips in the last month, as many as 40 trips per day.