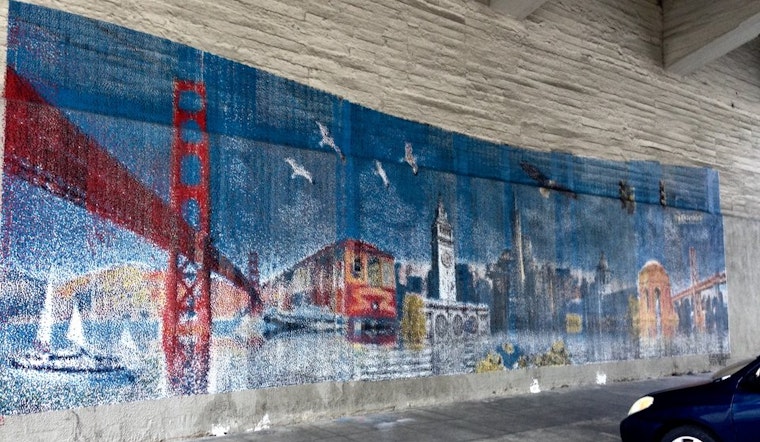 Published on April 18, 2018
Nancy Ellen just wanted to do something positive for her neighborhood.
A Rincon Hill resident since 1989, Ellen has long rallied to beautify and improve the area. So when she met a woman at an event in February who offered to paint a mural worth $10,000 for free, she jumped at the chance.
Ellen worked with Mobina Nouri, a "creative catalyst" with SprayPrinter, a company that transfers images from smartphones. Ellen suggested depicting the city from the Golden Gate to Bay Bridge and asked Nouri to put it on a wall on Beale Street under Harrison Street.
Nouri worked up a design, sent Ellen a picture for approval, and the company installed the mural on March 22.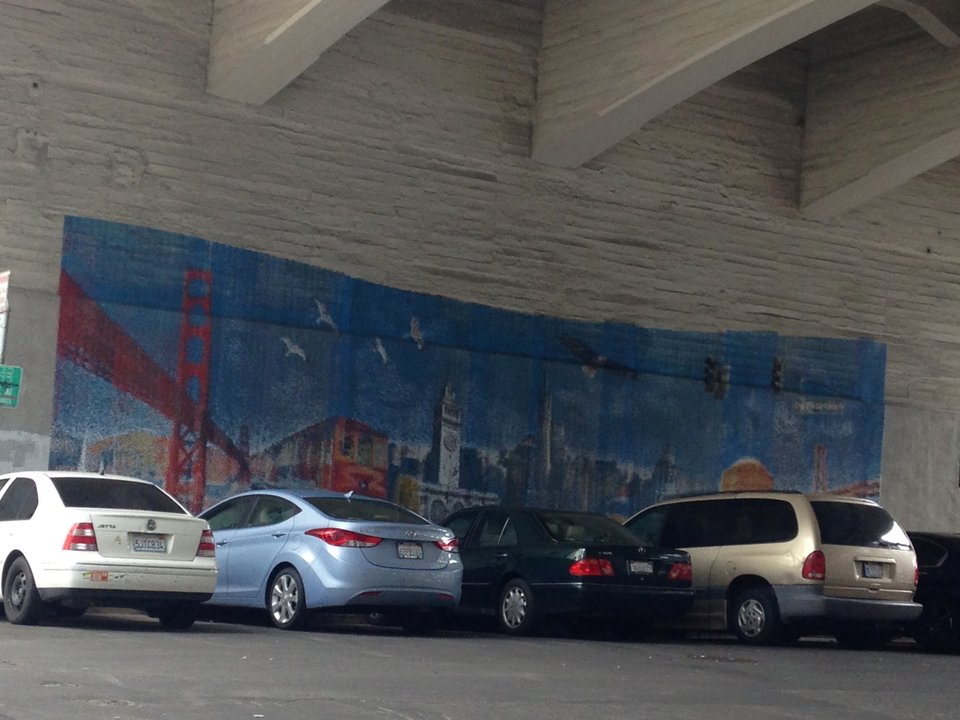 "It's a techie kind of thing," Ellen said, "I think that's why people loved it." That, and it brightened up an otherwise blank concrete wall along a major pedestrian thoroughfare. "It made a lot of people happy walking to work," she added.
But on April 10, the mural was defaced with graffiti. SprayPrinter workers returned on April 11 to try to fix the mural and integrate the tags into the design, but while they were on site, Ellen said, some men came by, shouted, "this is our territory," and stole their paint cans.
That night, the mural was tagged again, this time with the stolen paint.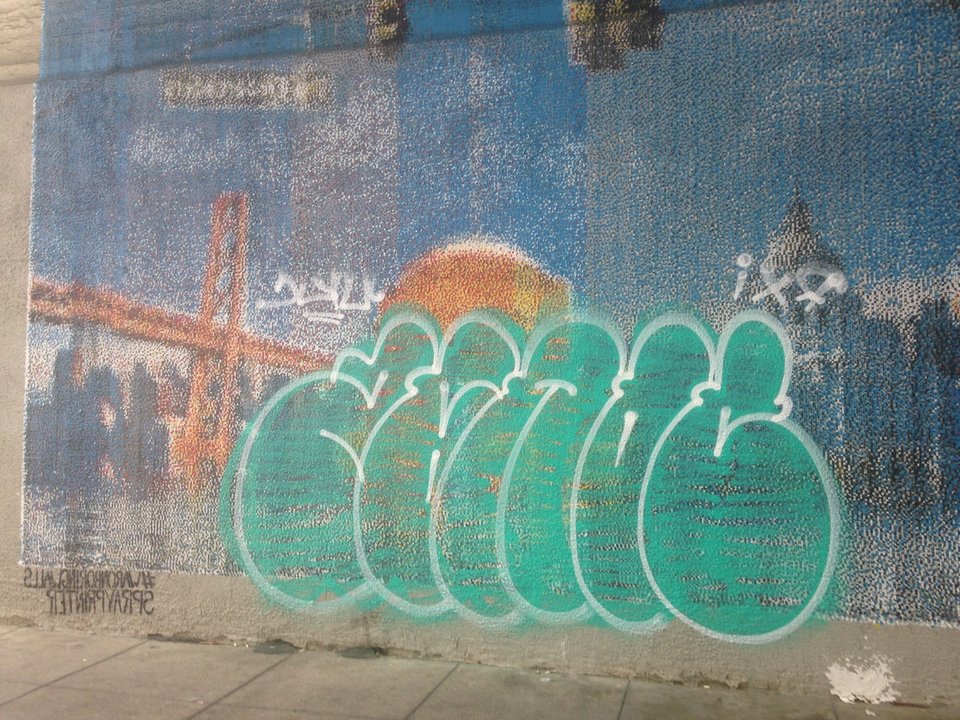 After that, Ellen said, the East Cut Community Benefit District—funded by property owners in the area—removed the graffiti, and the mural is now beyond repair. "It really deflates your balloon," she said. "It ruined a lot of spirits."
Garrick Mitchler, the district's public realm maintenance and operations manager, said the group immediately painted over the tagged portion and will collaborate with Public Works to find a more aesthetically appealing solution. He wasn't sure whether another mural would be painted there or elsewhere.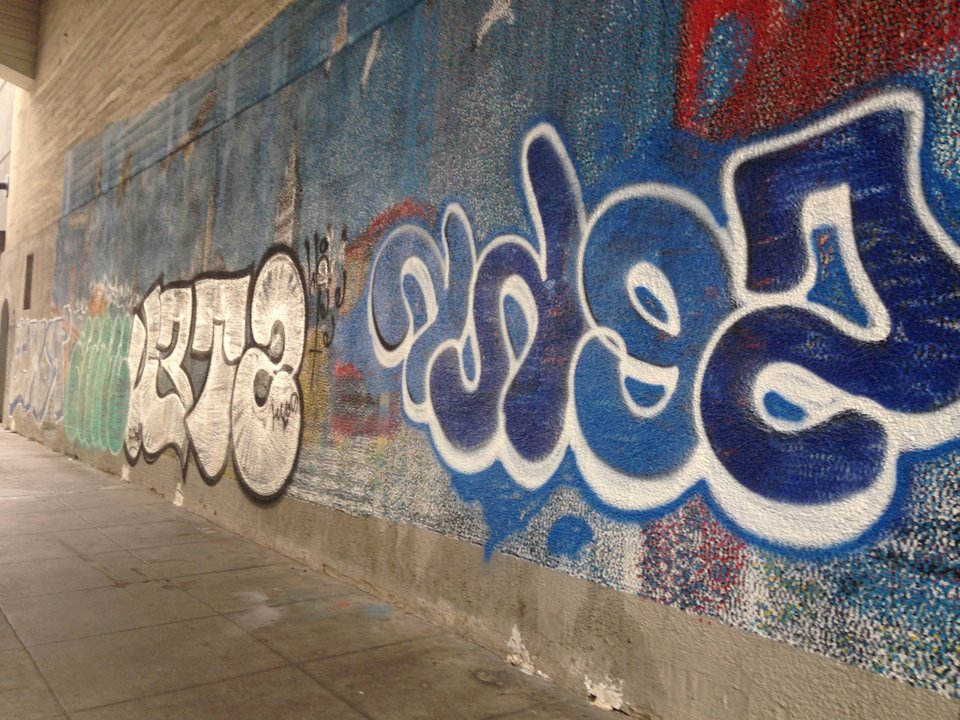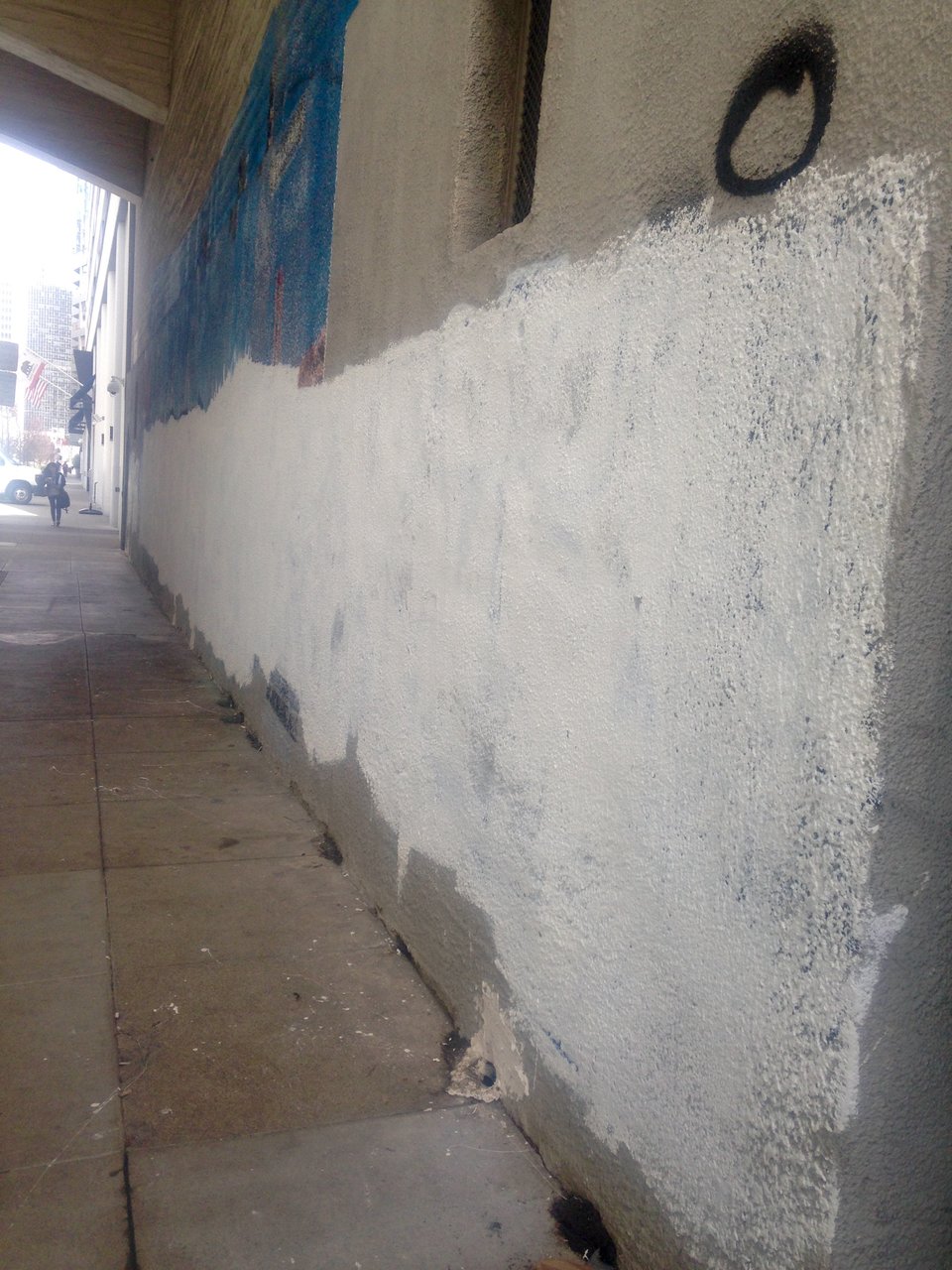 "We don't want to be deterred from putting up public art," he said, "but we'll be more cautious," given that it appeared the mural was specifically targeted.
"While the mural was not a Community Benefit District project, we are saddened that a piece of community artwork paying homage to many of San Francisco's most famous landmarks was targeted and vandalized," read a district statement.
"This act will not deter The East Cut Community Benefit District from continuing in its efforts to enhance this neighborhood and build a greater sense of community among its members. "
The vandalism is a sign that "things are getting worse," said Ellen. "There are so many issues. You could go crazy. You have to pick your fights." However, she said she's determined not to give in. "I think we should solve our problems, not pass them on."
If possible, Ellen said she's willing to work with the taggers if they'd like a creative outlet. "Let's talk," she said. "What do you want? What can we help you with? Let's come together as a unit to beautify the city."