In this edition, a famed dim sum eatery quickly reopens after a fire, a South of Market club introduces an all-night happy hour, an Outer Mission Chinese spot is under new ownership, and a new dumpling spot quietly debuts near Union Square. 
Updates
Outer Richmond
Dragon Beaux (5700 Geary Blvd.)
This past Monday, firefighters responded to a one-alarm fire that broke out at dim sum eatery Dragon Beaux, the Chronicle has reported. 
Once the fire was extinguished, the business closed for the remainder of the day, but by Wednesday, the restaurant was back in business, according its Facebook page.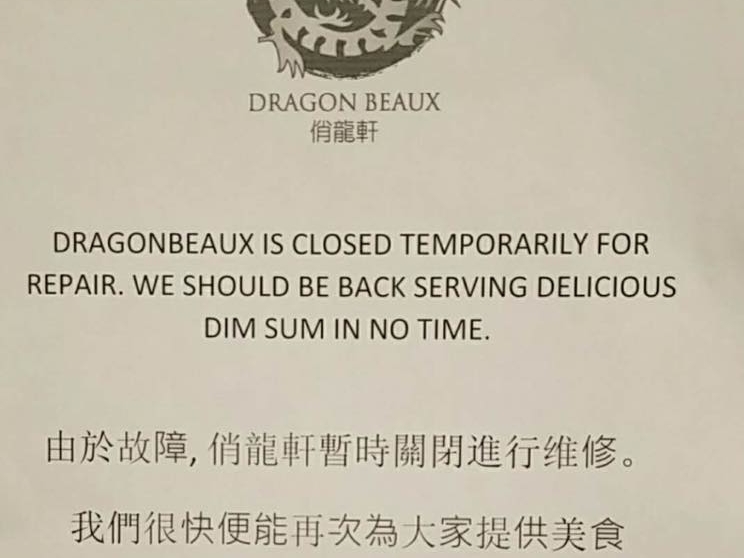 Restaurant manager Dennis Leung told the Chron that the fire was "due to an equipment malfunction" and that "thankfully, nobody got hurt." According to SFFD, firefighters arrived around 3:30 p.m. and by 4 p.m., the fire was under control. 
"There was no actual fire, but there was smoke in the dining room. Our custom dim sum stove wasn't releasing heat through its exhaust the way it should have been," Leung said. "The smoke got into the walls a bit."
Dragon Beaux is part of the Koi Palace family of restaurants from owner Willy Ng. The company is currently working to open a new concept eatery in Ghirardelli Square called Palette.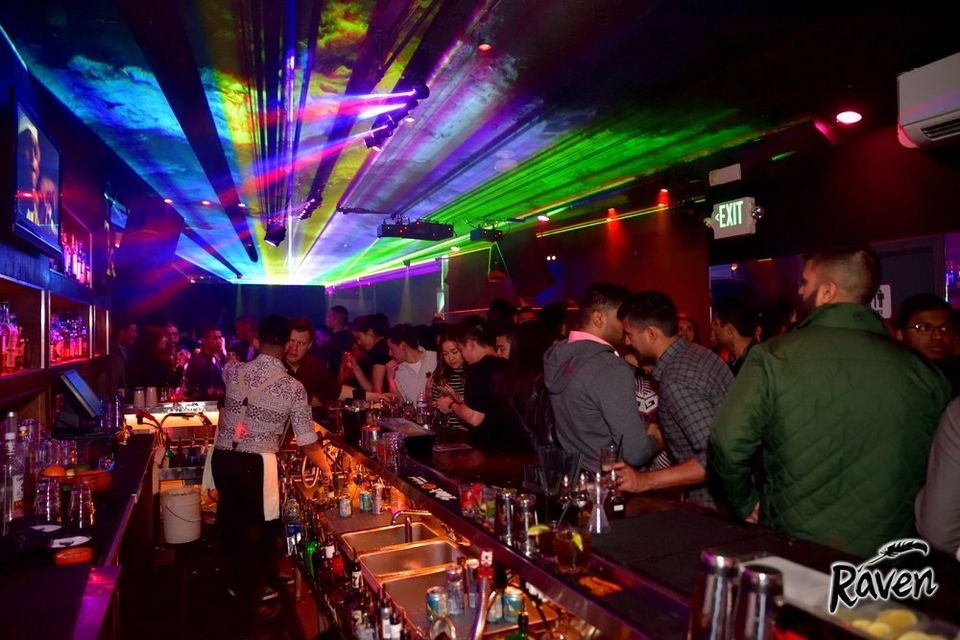 SoMa
Raven Bar (1151 Folsom St.)
Sean from Raven Bar sent us a message letting us know that the pub has debuted "a brand, spanking new happy hour menu" with a food menu joining the lineup next month as well. 
"We wanted to create a special new program to show some love for our amazing neighborhood," Sean wrote. "And to make sure our local customers have access to fantastic 'throwback' pricing on drinks each week." 
Happy hour specials are now being offered Monday–Wednesday until closing and Thursday–Saturday until 8 p.m.
Specials include $9 for specialty cocktails, $8 for the cocktail of the week, $7 for a shot and a 12oz draft beer, $6 well drinks, $5 for a 12-ounce draft brew, and a $4 shot special.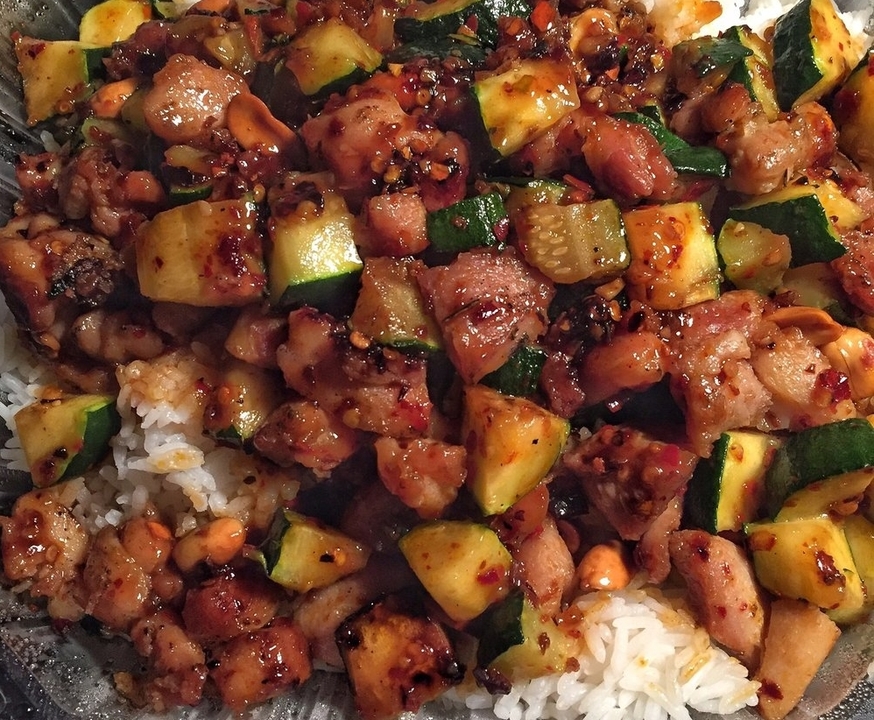 Openings
Outer Mission/Excelsior
Chopsticks (4615 Mission St.)
An unnamed Hoodline tipster reports that Chopsticks, which closed last year, has completed renovations and is back in business again. 
According to public records, last March, the restaurant moved to change ownership. A Yelp reviewer snapped a photo of DPH's notification of closure posted in June, which stated that the eatery had been operating without the proper permits. 
Now that it's again open, our tipster said the restaurant is offering "tasty Chinese food, cooked to order, [featuring] a large menu with rice plates" and more for approximately $6.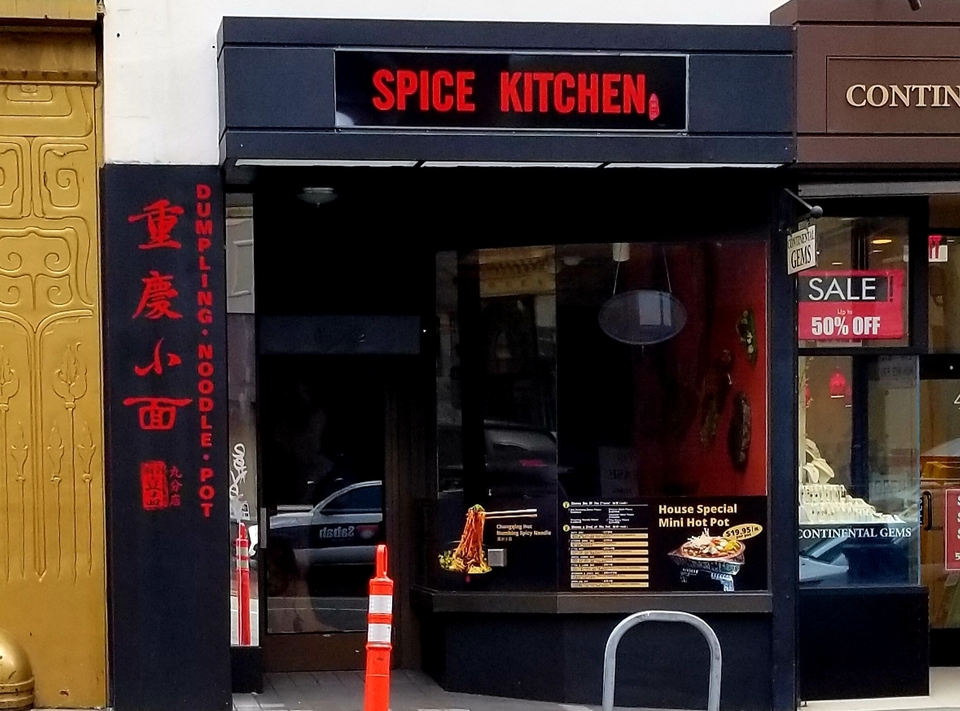 Union Square
Spice Kitchen (432 Sutter St.)
Lastly, over near Union Square, veteran Tipster Al M. stopped by Spice Kitchen, which we reported recently took over the former After Osha space.
According to a person at the restaurant, the noodle-focused and Chinese-style dumpling eatery quietly opened on Monday and is currently in soft-opening mode.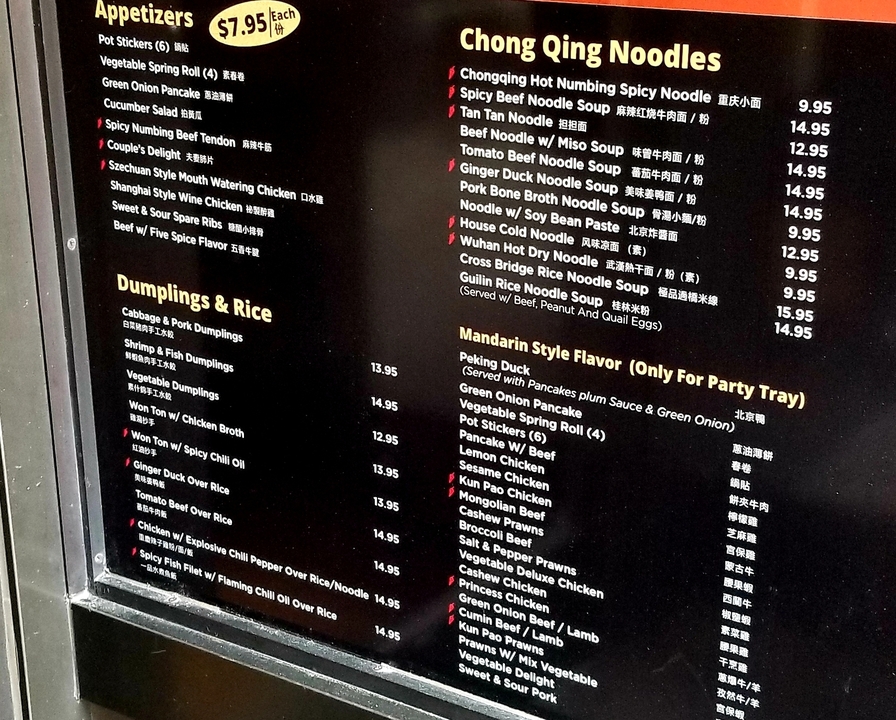 On the menu, expect to see noodle soup offerings like tan tan noodle, Chongqing hot numbing spicy noodle, and Wuhan hot dry noodles.
Switching over to dumplings and rice places, look for cabbage and pork, shrimp and fish or veggie dumplings and dishes like ginger duck or tomato beef over rice
Thanks as ever to Al M., Sean and our anonymous benefactor! 
If you've seen something new in the neighborhood, text tips and photos to 415-200-3233, or email [email protected] If we use your info in a story, we'll give you credit.