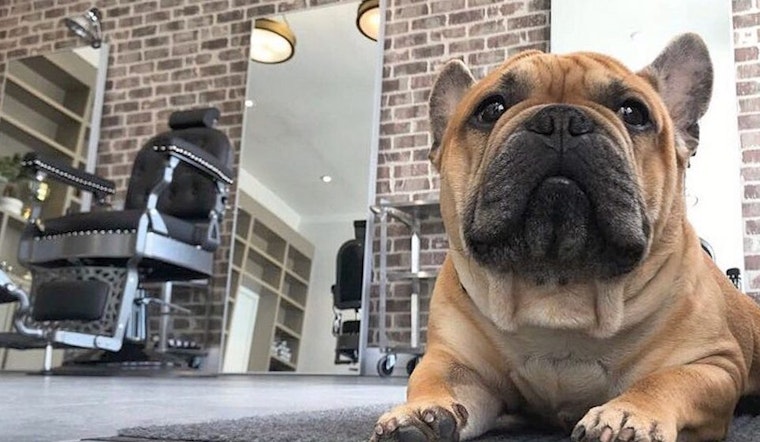 Published on June 18, 2018
Are you seeking someone who can look after your locks?
If you're on the hunt for a new stylist, consider dropping into one of these recently opened salons that are earning praise and attention from customers.
Charles W Thomas
3571 Sacramento St.
Charles W Thomas offers a wide range of services for women, men and children, including coloring and treatments. With high ceilings, large street-facing windows and artwork mounted on several walls, some customers say the salon resembles an art gallery.
A cut and style for children under 13 ranges from $45 to $85; men's cuts start at $70, and women's start at $100. Color services start at $50 for color glass and go up to a base price of $230 for full bayalage.
So far, Yelp users have awarded Charles W Thomas 4.5 stars out of 10 reviews.
"Justina did such a great job on my hair," wrote Lina L. "It definitely felt like an ugly duckling to beautiful swan movie scene."
Kristina I. said, "Lindsay does the best blonde color and cut in the city! My hair always looks natural and she knows just the cut for my face."
Charles W Thomas is open from 9 a.m.–6 p.m. Tuesday-Saturday and is closed Sunday and Monday.
Linda's Hair Studio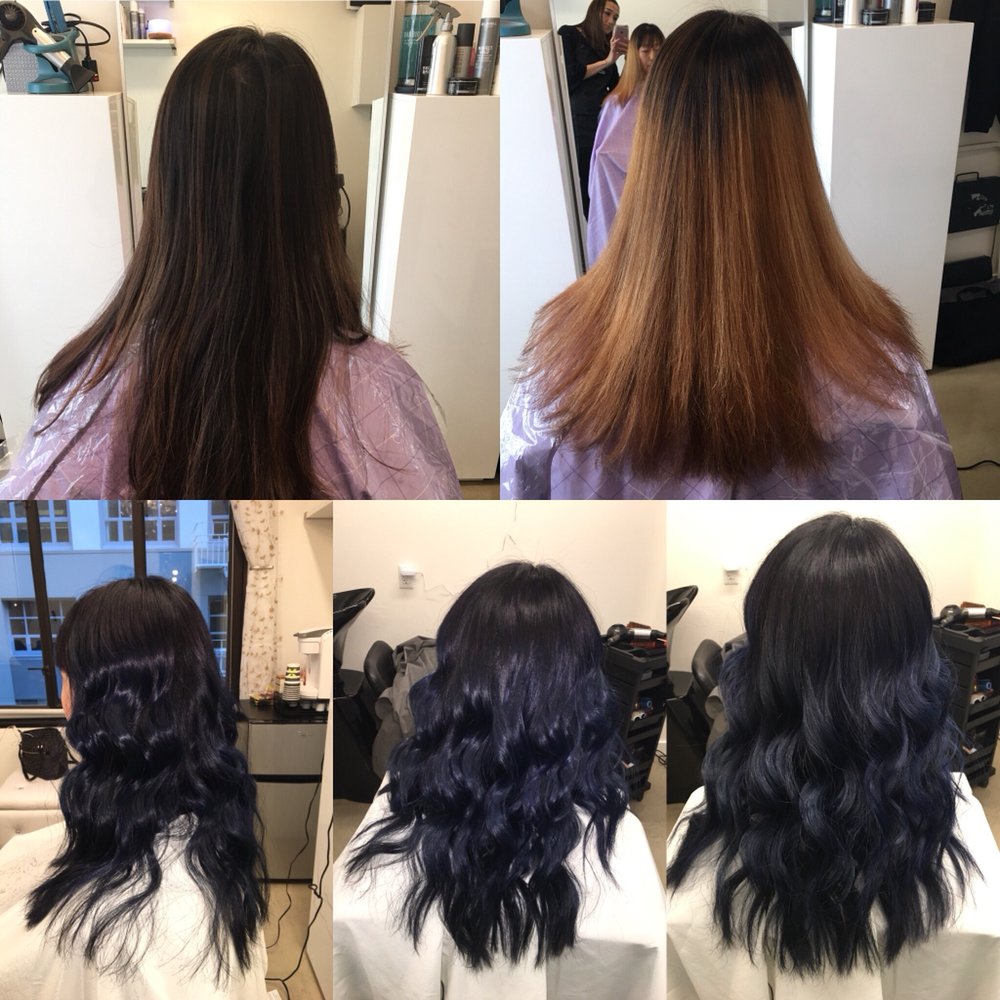 520 Montgomery St.
Located in the Financial District, the owner of Linda's Hair Studio previously worked at Lotte Beauty Salon on Fillmore Street for more than 15 years.
Women's haircuts start at $75 and come with a wet blow dry, followed by a dry cut. Men's cuts start at $45, and bang trims are available at $15 and up. Coloring services start at $70 for add-on colors to $130 for full highlights. Like many salons, Linda's Hair Studio may charge extra "depending on thickness and length."
So far, the new salon has earned five stars out of six Yelp reviews.
Yelper Harris L., who reviewed Linda's Hair Studio on May 31, wrote, "I have been getting my hair cut by Linda for over 4 years, and I am so excited that she has finally opened her own salon! It's a huge upgrade and I love how she has decorated it."
"I've been working with Linda over 4 years and I visited her regularly every 3 months for hair cut and coloring," wrote Ashlee W. "So far, we've been trying so many different styles and I like the outcome each time."
Linda's Hair Studio is open from 9 a.m.–7 p.m. from Tuesday-Friday and from 9 a.m.–5 p.m. on Saturday, but is closed Sunday-Monday.
30SVN
307 S. Van Ness Ave.
30SVN is a men's hair salon and barber shop in the Mission owned by Chad Gabriel, who also operates Cut to Contrast in the Ingleside district.
Gabriel offers a complete range of men's styles, including undercuts, cropped tops and pompadours, along with beard trims. Most services are completed with a combination of clippers, shears and trimmers.
So far, 30SVN has one five-star review.
"I have been a client of Chad for a long time," wrote Jack D. "I have been through many different hairstyles and Chad has done amazing work with my hair. Guess I know I have a good hairstyle when someone on the street just stops you just to compliment your hair. Thanks again, 30SVN, for taking care of my hair and its needs."
30SVN is open from 1 p.m.–4 p.m. on Monday and noon–7 p.m. Tuesday-Friday. 
Marina Hair Salon
3224 Scott St.
Opened earlier this year, Marina Hair Salon is owned by Nancy and Amy, two women who have years of experience in local salons. Yelp reviews indicate that customers have followed the duo to their new location, where they offer cuts, styles and colors at relatively inexpensive prices.
With a 4.5-star rating out of 19 reviews, Marina Hair Salon has been getting positive attention on Yelp.
"After a bit of an absence, Amy and Nancy are back, and just a block away from where they doled out so many haircuts over so many years," wrote Mitchel H.
"Their new spot is clean and more modern, their haircuts are great and spending time with them is as wonderful as ever. So good to have these two Marina gems back!"
Yelper Max C. wrote, "I have been seeing Nancy for years, following her around to the different salons she has worked at. I can not recommend her enough. Great value in an expensive city."
For Marina Hair Salon's hours, call 415-928-1312.
SF Color Collective
1808 Union St.
SF Color Collective is a full-service hair salon that recycles all of its waste, "turning the plastic and cotton into electricity and even the hair clippings into matts for oil spills," according to its Yelp page.
Using cruelty-free Kevin Murphy products, SF Color Collective also uses eco-nozzles to conserve water. In addition to its salon services, the space also hosts pop-ups for local entrepreneurs.
So far, Yelpers have awarded the spot five stars out of six reviews.
"Jessica is a truly talented colorist and a joy to work with," wrote Nicole F. "She takes the time to listen to exactly what you want to accomplish, and she always delivers! She's been doing my semi-permanent color..."
Yelper Kayli G. wrote, "Lana is amazing! I found Lana on yelp two years ago when I moved to the city and was looking for a hairdresser who was great with blondes."
SF Color Collective is open from 10 a.m.–8 p.m. on weekdays and 10 a.m.–7 p.m. on weekends.