In this edition, an Italian coffee chain opens a new outpost at Pier 39; plans for a restaurant and brewery complex near the new Chase Center arena have been scrapped; a high-end Hayes Valley establishment preps for its last meal and a Marina ice cream shop calls it quits. 
Opening
Fisherman's Wharf
Illy Caffè (106B Beach St., Space K)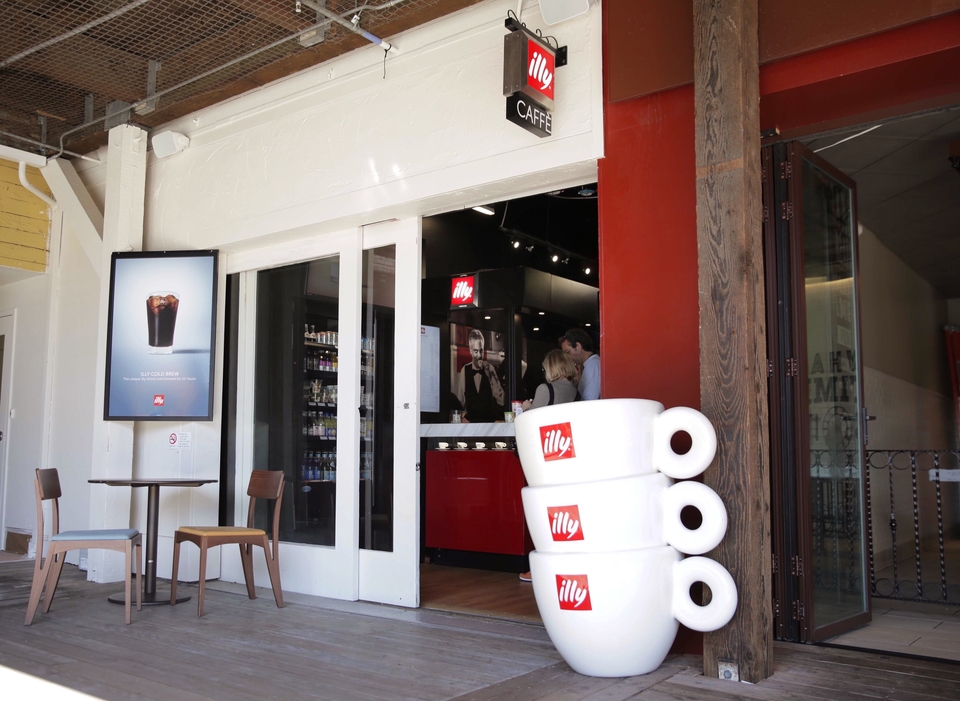 Earlier this month, Italian coffee brand Illy opened its seventh San Francisco cafe, at Pier 39 in Fisherman's Wharf. 
Last October, Illy's Castro location shuttered for the second time in less than two years, after the company deemed the cafe was no longer viable. The remaining six Illy locations are clustered downtown, with the exception of one location on Union Street in Cow Hollow.
"Since opening our newest Illy Caffe at Pier 39, we've served coffee lovers from all over the globe," said Frank Dasaro, senior director of Illy Caffe North America, in a statement.
Situated within a 400-square-foot space, the new outpost mirrors Illy's other San Francisco locations, with a red and white color palette and chandelier crafted from espresso cups. 
In addition to specialty coffee drinks — such as a lavender mint latte — the new location also offers a menu of sweet and savory bites. You can check out the full lineup here. 
With the recent warm temperatures, Dasaro said he hopes to see more orders for Illy's new "aria" —  an air-infused cold brew that creates a "nitro" effect without the use of kegs or nitrogen tanks. 
Updates
Mission Bay
Ballast Point Brewing (705 16th St.)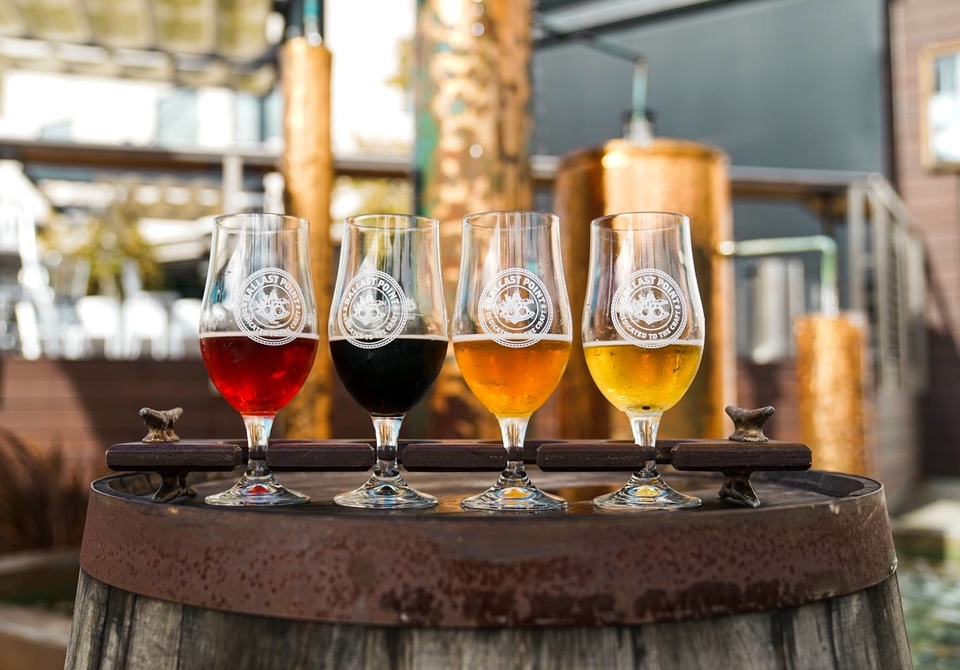 Last week, the Chronicle reported that San Diego-based Ballast Point Brewing has canceled its plans to open a restaurant and brewery near the new Chase Center arena in Mission Bay.
The brewery did not respond to a request for comment on the cancellation. But the cancelled project comes alongside other turmoil at Ballast Point's owner, beer conglomerate Constellation Brands. Last week, Constellation, which also manufactures Corona and Modelo, announced that it would shutter two Ballast Point brewing facilities in Southern California. 
While Ballast Point's plans have been nixed, other new beer operations are still on the way to Mission Bay. Australia-based Little Creatures is slated to open a brewery and bar in the One Mission Bay building at Third Street and Mission Creek, and Bayview-based Seven Stills has a flagship 18,000-square-foot brewery, distillery and bar on the way to 100 Hooper St., where it's currently operating a pop-up taproom.
Closures
Hayes Valley
Jardinière (300 Grove St.)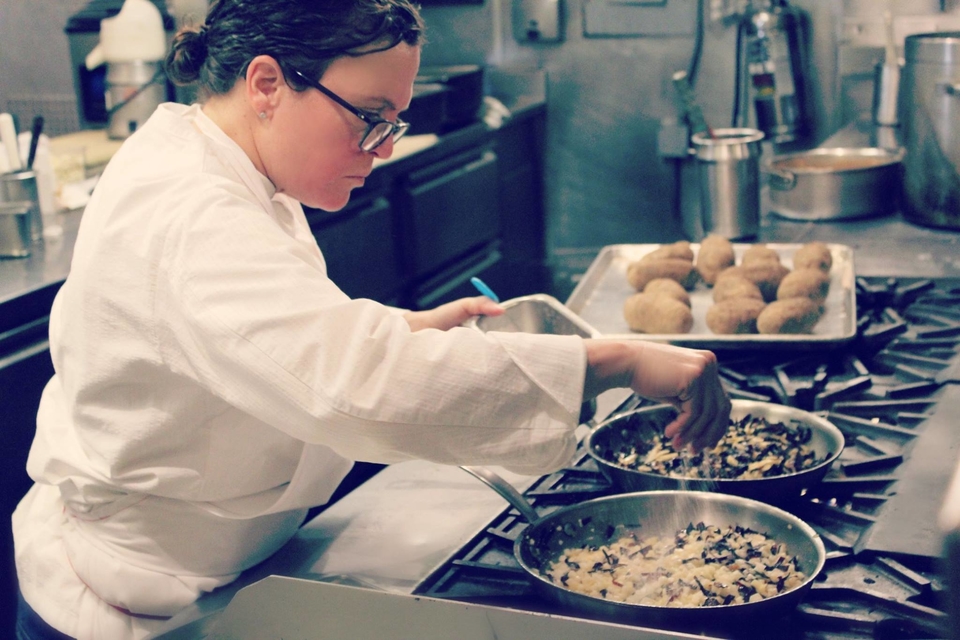 After 22 years in operation, Traci Des Jardins' high-end Hayes Valley restaurant Jardinière will serve its final meal this Saturday, April 27.
In an interview with the New York Times, Des Jardins said that while the restaurant "is pretty healthy," it's not thriving as much as she would like.
"I looked at changing the concept and the interior, but I just didn't want to do it," she said. "I'm ready to put it to rest ... I'm tired of fine dining."
After Jardiniere closes, Des Jardins will continue to work with Bon Appétit Management Company to operate Public House, her tavern at the base of Oracle Park, as well as her three ventures in the Presidio with the Presidio Trust — Arguello, the Commissary and Transit.
She'll also continue to oversee operations at her two remaining San Francisco restaurants, Ferry Building taqueria Mijita and weeknight-only Dogpatch cocktail bar School Night.
Marina
Smitten Ice Cream (2268 Chestnut St.)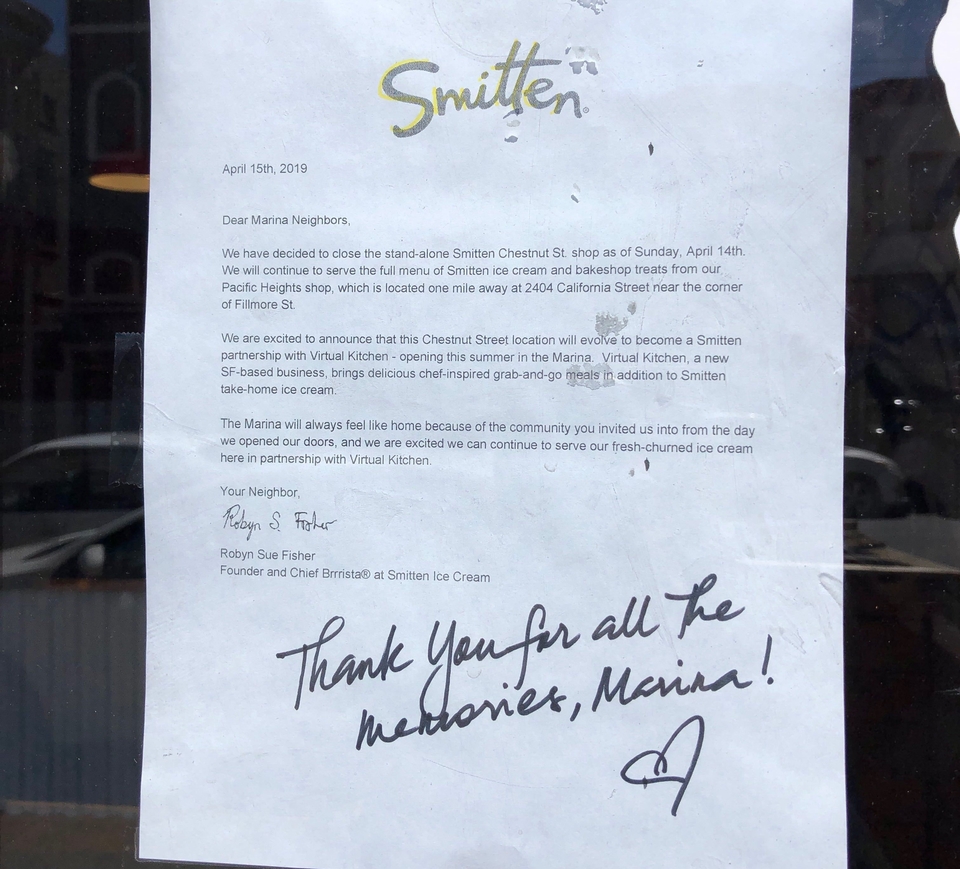 Finally, Hoodline reporter Shirin Jones has learned that Smitten Ice Cream has permanently closed its Chestnut Street location in the Marina.
A window sign reveals that a new grab-and-go meal shop, Virtual Kitchen, will be taking over the now-vacant space. When it reopens this summer, Virtual Kitchen will offer Smitten ice cream by the pint to pair with its meals.
"The Marina will always feel like home, because of the community you invited us into from the day we opened our doors," writes Smitten founder Robyn Sue Fisher in the message. "We are excited that we can continue to serve our fresh-churned ice cream here in partnership with Virtual Kitchen." 
Fisher said that Smitten's remaining San Francisco stores, in Pacific Heights (2402 California St.), the Mission (904 Valencia St.) and Hayes Valley (432 Octavia St.), will remain unchanged. 
---
If you've seen something new in the neighborhood, text your tips and photos to (415) 200-3233, or email [email protected] If we use your info in a story, we'll give you credit.