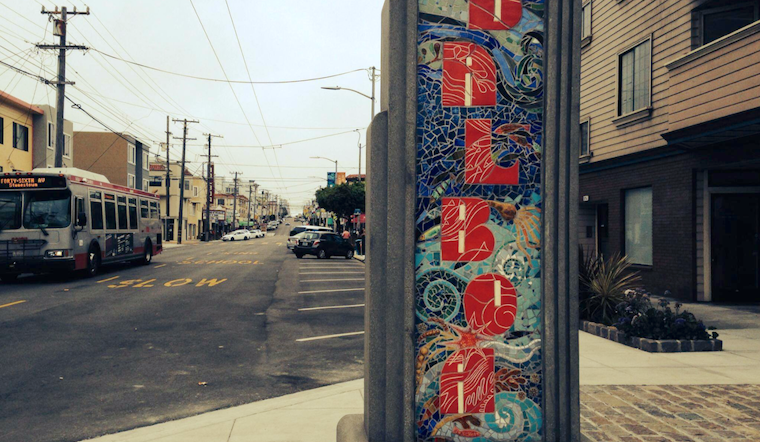 Published on April 10, 2019
This Saturday, more than a dozen Outer Richmond businesses are joining forces to host the first-ever Balboa Village Art & Music Walk.
Timed to coincide with Record Store Day, an annual special-release event intended to draw music aficionados to independent record stores, the Art & Music Walk will feature a variety of local artists, artisans, and musicians, whose work will be showcased at participating businesses along Balboa Street between 35th and 39th avenues. 
Neighborhood record shop Noise's participation in Record Store Day served as "a point of inspiration" for the event, said Balboa Village Merchants Association (BVMA) president Suzie Ferras, who also owns Balboa Street's Creative IQ Art Studio.
"We've had community events and festivals in the past, and an art walk is something we'd wanted to do for a long time," said Ferras, who called the free, family-friendly event an "opportunity for collaboration" between Balboa Village merchants who regularly feature local art and music in their spaces.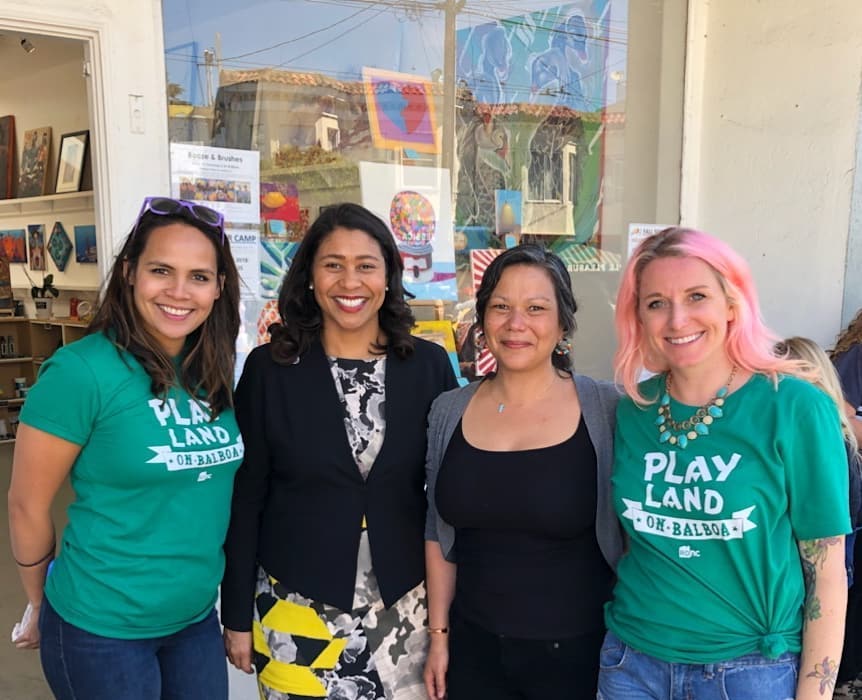 Neighborhood eateries Simple Pleasures Cafe and La Promenade will be hosting live music throughout the day, while artistically minded shops like as BlueStone Pottery and Eye and Hand Society will showcase works from Bay Area artists. The Balboa Theater will showcase VHS-era music videos on its big screen for free.
The event will also include a digital scavenger hunt. In exchange for sharing photos of the event on Facebook or Instagram, attendees will receive rewards and discounts from participating businesses, and be entered into a drawing for three grand prizes (like pottery lessons at BlueStone or a pack of four movie tickets to the Balboa).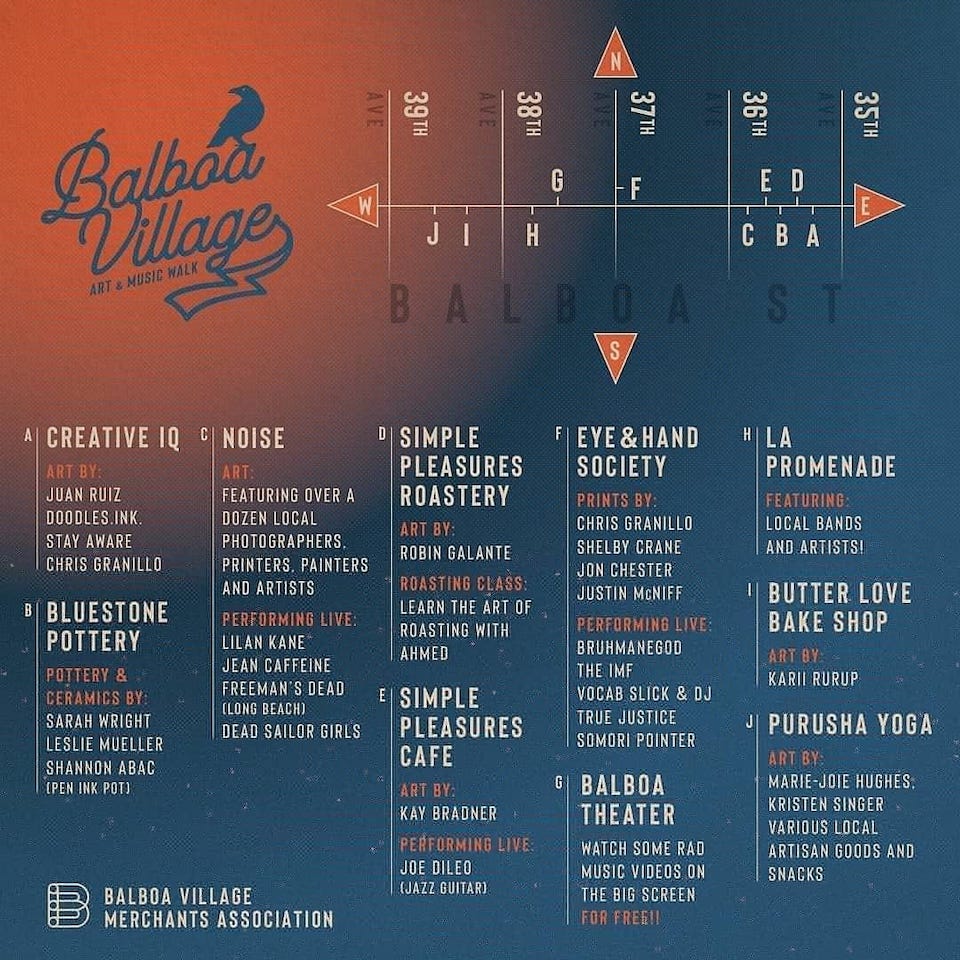 Noise has taken part in Record Store Day since 2016, offering live music, special discounts and an expanded selection of vinyl records for sale. According to owner Dan Brown, the annual event is always a busy day, attracting "customers from all over the globe." 
Brown, whose shop doubles as an art gallery, says that the Art & Music Walk is a great example of Balboa Street businesses' collective approach.
"We often collaborate with the other businesses on Balboa," said Brown, whose shop co-hosts a monthly screening series at the Balboa Theater. "We all benefit from community-oriented events, music being an important addition."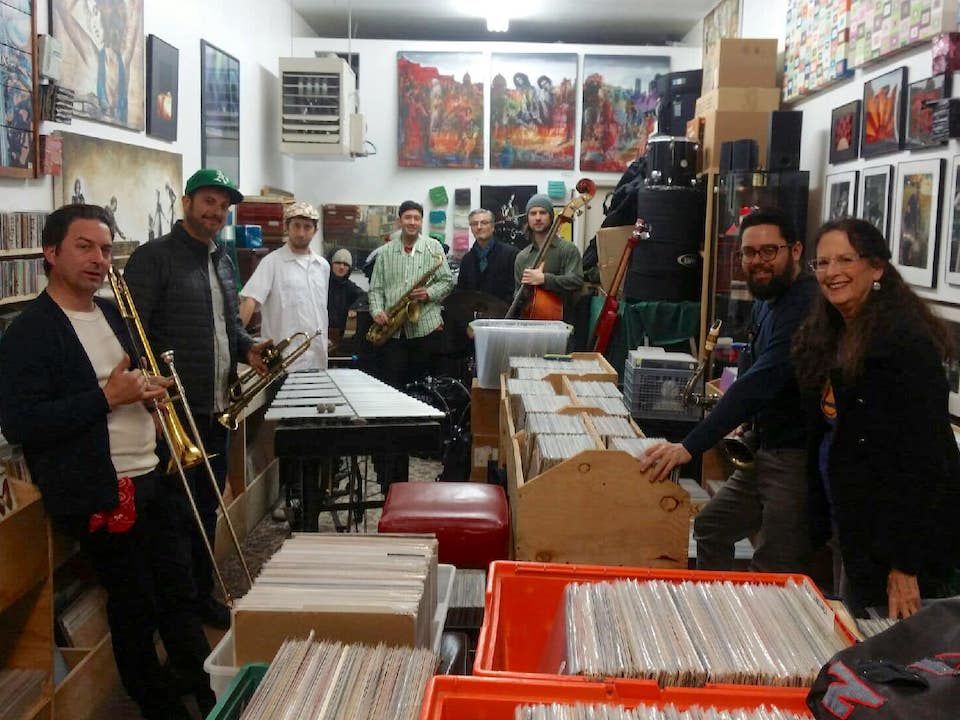 Though the Art & Music Walk will be the first of its kind for the neighborhood, it won't be the last. Brown and Ferras say that the BVMA plans to begin hosting art walks on a quarterly basis, and that neighbors can look forward to similar events in the future.
"I'm excited to see neighbors, the local creative community, and neighborhood small businesses come out in support of each other this weekend," Ferras said.
The Balboa Art & Music Walk will be held this Saturday, April 13 from 11 a.m.–4 p.m., with live music at Noise continuing into the evening. For more information, check out the Facebook event page.