Published on October 15, 2019
After more than five decades in business, it appears that stalwart Inner Sunset breakfast joint Howard's Cafe, at 1309 9th Ave. (and Judah), has closed up shop without warning. 
Working off a reader tip, a Hoodline reporter visited Howard's on Monday to find that most of the cafe's furniture had been removed. Only a few pendant lights and table bases remained, with no signs on the doors or windows to inform breakfast-goers of the closure.
When we called the cafe's phone number, the line was disconnected. A request for comment via email was not returned.
However, there's one notable clue: a sticker on the cafe's doors indicates a recent fire code violation.
I wondered why Howard's Café on 9th Avenue in Inner Sunset looks abandoned. No condiments on the tables, just empty looking.

I wonder what fire codes it violated. pic.twitter.com/bbg0p5DpEC

— Akit (@AgentAkit) September 21, 2019
According to city data, a complaint that the restaurant "refused hood and duct service" was filed in February, while an inspection took place in June.
A notice of violation was issued by the San Francisco Fire Department, and the case was abated on September 27.
Via email, an SFFD spokesperson tells Hoodline that the business is going through a change in ownership. The new owners will not be granted a fire clearance to open unless they clean and service the hood and duct system.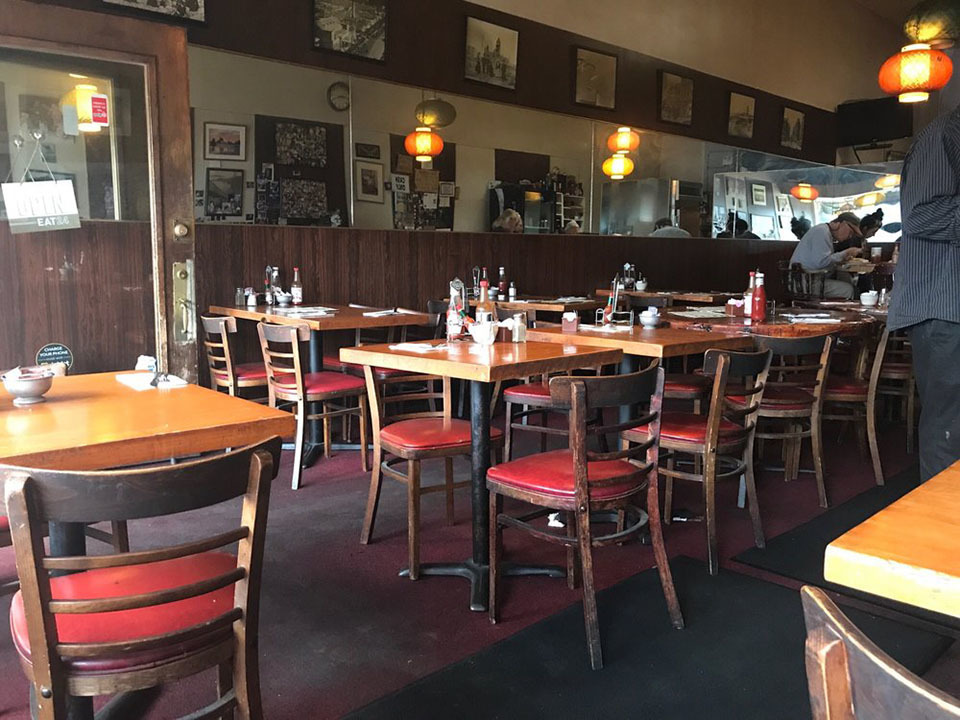 Howard's, known for its affordable omelettes and pancakes and cash-only policy, has struggled in recent years. Two years ago, the restaurant launched a GoFundMe campaign, noting that "the appeal of home-style cooking in our newly gentrified city has made it extremely difficult for Howard's to keep its doors open."
The campaign aimed to address "a decrease in business, as well as increased labor and food costs," but only raised $4,275 of its $50,000 goal.
In their campaign letter, the owners also noted that "there [was] much interest in putting a new establishment at our current location," which now appears to be a reality. As we learn more about the business' new owner, we'll keep you updated. 
---
Thanks to our tipsters for alerting us to this story! See something interesting while you're out and about? Text Hoodline and we'll try to find out what's going on: (415) 200-3233.