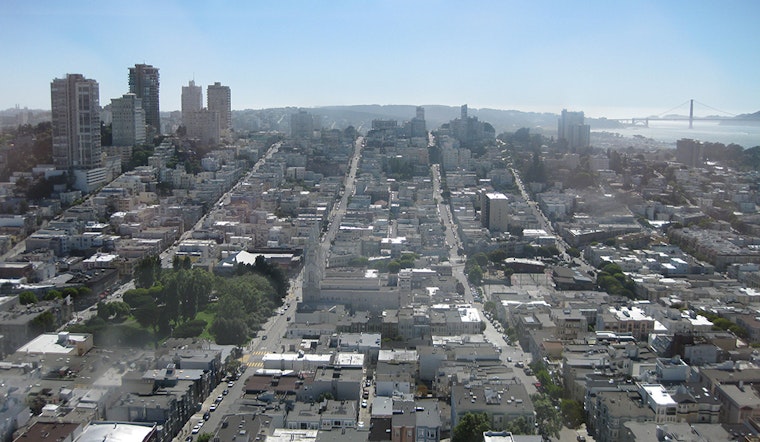 Published on November 04, 2019
Here are some notable crime reports from SFPD's Central District since our last biweekly recap. The district encompasses Chinatown; the Financial District; the Embarcadero; Russian, Telegraph and Nob Hills; North Beach and Union Square.
Robbery suspect hits victim with bag of burgers, gets arrested
On October 29, a 21-year-old woman hit a 22-year-old man with a bag of burgers on the 600 block of Broadway (between Columbus and Stockton). She took the victim's property and fled, but was pursued by the victim. He detained the suspect and was able to get his property back. The robbery occurred at 2:18 a.m. The victim sustained non-life threatening injuries, and the suspect was arrested.
Four men take laptops, phones from victim
On October 28, four men of unknown age approached a 25-year-old man from behind at Washington and Battery streets at 10:45 p.m. The suspects surrounded the man and demanded his two phones, laptops and a backpack. They were able to flee the scene, and no arrest was made. The victim suffered non-life threatening injuries.
Phone stolen while victim was texting
Another robbery occurred at Kearney and Post streets on October 24. At 10:50 p.m., a 25-year-old woman was texting when the suspect, a man aged 20 to 30 years, walked up and grabbed her phone. After a brief struggle, the suspect stole the phone. The victim suffered non-life threatening injuries. No arrest was made.
Man pepper-sprayed during phone robbery
On October 23 at 6 p.m., a 19-year-old man was pepper-sprayed by two men aged between 18 and 20 and a woman aged 16 to 18 years on the 600 block of Lombard Street (between Powell and Mason). They then proceeded to punch the victim, took his phone and fled on foot. No arrest was made. The victim was left with non-life threatening injuries.
Arrest made in Rolex robbery
On July 15, at approximately 1:09 p.m.,  officers assigned to respond to Stockton and Pacific streets regarding a robbery. Upon arrival, they found two victims who had been assaulted. The officers determined that three suspects approached the first victim, a 56-year-old San Francisco resident, lifted him up off of his feet and threw him to the ground. The second victim, a 69-year-old San Francisco resident, attempted to intervene and was knocked unconscious.
During the attack, the suspects stole a watch from the wrist of the first victim. Both victims were transported to the hospital for head injuries and have since been treated and released.
Through the course of an investigation, SFPD identified one of the suspects involved in the robbery. On the morning of October 22, police served a search warrant in Oakland and arrested 19-year-old Dashawn Pierson at his residence. Investigators found and seized evidence connecting him to the robbery. Two other suspects remain at large, along with the victim's stolen Rolex watch, police said.
---
Anyone who has information about any of these incidents is encouraged to contact SFPD via the department's anonymous tip line at (415) 575-4444, or text TIP411 with "SFPD" at the start of the message.
Here's why we usually don't include suspect descriptions in crime reports.