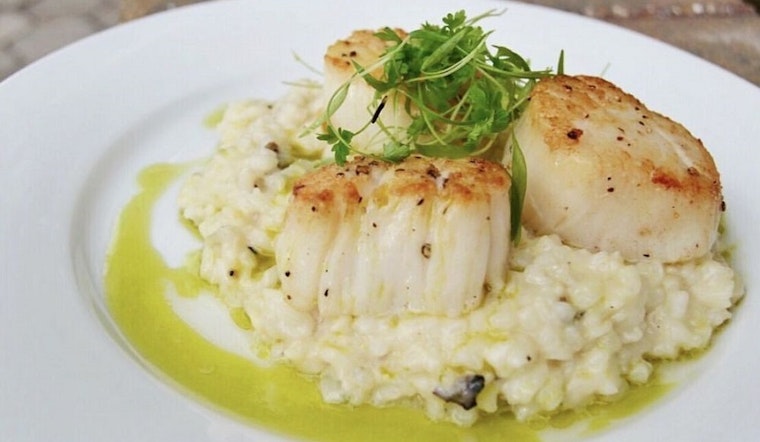 Published on January 27, 2020
Food trends come and go. So how can you tell which tastes are trending right this minute?
We took a data-driven look at the question, using Yelp and SafeGraph, a dataset of commercial points of interest and their visitor patterns, to deduce which restaurants have been most discussed this month.
To find out who made the list, we first looked at New Orleans businesses on Yelp by category and counted how many reviews each received. Rather than compare them based on number of reviews alone, we calculated a percentage increase in reviews over the past month, and tracked businesses that consistently increased their volume of reviews to identify statistically significant outliers compared to past performance. Then we analyzed foot traffic data from SafeGraph to validate the trends.
Read on to see which spots are getting plenty of attention this winter.
Landry's Seafood House
Open since 2018, this well-established Cajun/Creole spot, a member of the famous chain, is trending compared to other businesses categorized as "Cajun/Creole" on Yelp.
Citywide, Cajun/Creole spots saw a median 1.4% increase in new reviews over the past month, but Landry's Seafood House saw a 6.7% increase, maintaining a mixed 3.5-star rating throughout. Moreover, on a month-to-month basis Landry's Seafood House's review count increased by more than 300%.
Want more about the business's specialties in the words of the people behind it? "The true flavor of Gulf Coast tradition is all about family, warmth and exceptional seafood. Landry's Seafood strives to bring all of those things together in each and every location, providing a fun-filled dining experience that will make you want to drop your anchor and never leave. So sit back, relax and take part in the Landry's Seafood experience." — that's courtesy of its page on Yelp.
This outpost of the chain is not the only trending outlier in the Cajun/Creole category: Gris-Gris has seen a 7.1% increase in reviews, and Jack Rose and Paddlewheeler Creole Queen have seen 6.9 and 2.3% increases, respectively.
Landry's Seafood House has 16 outposts across six states. This location, at 620 Decatur St., Unit 1A, in the French Quarter, offers a hot and cold oyster bar, catfish, shellfish and fried specialty fish. The menu also features beef, poultry and pasta platters. (Find the entire menu here.)
Landry's Seafood House is open from 11 a.m.–10 p.m. on Monday, Tuesday, Wednesday, Thursday and Sunday and 11 a.m.–11 p.m. on Friday and Saturday.
Cuñada
Whether or not you've been hearing buzz about the French Quarter's Cuñada, the well-established bar and Mexican spot is a hot topic according to Yelp review data.
While businesses categorized as "Bars" on Yelp saw a median 1.8% increase in new reviews over the past month, Cuñada bagged a 5.7% increase in new reviews within that time frame, maintaining a convincing four-star rating. It significantly outperformed the previous month by gaining 3.7 times more reviews than expected based on its past performance.
Interested so far? Here's more about the business from its Yelp history section: "We want to offer good, home-style Mexican comfort food during convenient day and late night hours."
In terms of specialties, "Fresh house-made tortillas and chips. Traditional Mexican food." — that's from its Yelp page.
Open at 833 Conti St. since 2017, Cuñada offers Mexican favorites like tacos, soup, enchiladas, nachos and quesadillas. (Explore the full menu here.)
Cuñada is open from 11:30 a.m.–4 a.m. daily.
Vessel
Mid-City's Vessel is also making waves. Open since 2016 at 3835 Iberville St., the popular cocktail bar and New American and breakfast and brunch spot has seen a 5.3% bump in new reviews over the last month, compared to a median review increase of 1.6% for all businesses tagged "American (New)" on Yelp. As for foot traffic, visits to Vessel increased by more than 50% over the past month, according to SafeGraph data.
For more on the faces behind the business, we found this on Yelp: "Executive Chef Amandalynn has over 20 years of combined experience in the food and beverage industry. A New Orleans native whose local roots and love for new and exotic foods can be found reflected in her culinary style."
What does this business focus on? "Vessel is an exciting restaurant/craft cocktail venue located in a historic 1914 church in mid-city ,10 minutes from The French Quarter just off the Canal Street Streetcar line. Architectural Digest featured VESSEL as one of "8 gorgeous restaurants in former churches worldwide". Chef Amandalynn Picolo sources local ingredients for our new American cuisine, maintaining New Orleans traditions. Market fish and mushroom risotto are two specialties. We have vegetarian and vegan options. Join us for Brunch Saturday and Sunday and savor eggs benedict or waffles with the bottle Mimosa special. Our patio provides al-fresco dining and drinking for those who want to enjoy the serene outdoors."  — that's courtesy of its Yelp page.
Vessel offers cheese boards, pork, seafood, burgers and chicken, with sides like creamed sweet potatoes and fried Brussels sprouts Over the past month, it's maintained a healthy four-star rating among Yelpers.
Vessel is open from 4–11 p.m. on Monday-Thursday, 4 p.m.–midnight on Friday, 10 a.m.–midnight on Saturday and 10 a.m.–11 p.m. on Sunday. According to SafeGraph, it's usually busiest at 6 p.m., 7 p.m. and 8 p.m., and people visit Vessel NOLA most on Saturdays and Fridays. If you're planning your visit, you may want to try its slower periods on Tuesdays.
Franks Restaurant
The French Quarter's Franks Restaurant is the city's buzziest seafood spot by the numbers.
The well-established Italian and traditional American spot, which offers seafood and more and opened at 933 Decatur St. in 1965, increased its new review count by 1.6% over the past month, an outlier when compared to the median new review count of 1.5% for the Yelp category "Seafood." According to SafeGraph foot traffic data, visits to Franks Restaurant increased by 41% over the past month.
Here's more about the business from Yelp: "Located in the heart of the French Quarter and started in 1965 by Frank Gagliano Sr. as a small storefront deli serving famous PoBoys and Muffaletta sandwiches. In 1981, Frank Jr. turned the small deli into a restaurant serving the finest local seafood, steaks and Sicilian Italian dishes. The Venezia room upstairs seats 65 with an outside balcony overlooking the historic French Quarter. Downstairs seats 35 which still has the ambiance of a small deli with a to go counter. Franks is celebrating almost 50 years and still serving strong."
If you're curious about specialties, "We offer you a great selection of unique flavorful entree dishes, traditional selections, seafood and BBQ shrimp dinners, prepared 'perfectly' or grilled to your preference! Try our delicious artichoke heart Platpers available as a popular lunch special too." — that's courtesy of its Yelp page.
It's not the only trending outlier in the seafood category: BOIL Seafood House has seen a 6.4% increase in reviews.
Franks Restaurant offers seafood, chicken, steak and pasta dishes. The menu has 16 different po'boy options, along with chef's specials like the shrimp & crawfish platter. (Find the full menu here.)
Franks Restaurant is open from 11 a.m.–10 p.m. on Monday-Thursday, 11 a.m.–11:30 p.m. on Friday and Saturday and 11 a.m.–9 p.m. on Sunday. According to SafeGraph, foot traffic is heaviest on Sundays and Mondays, and it attracts half of its total visitors over those two days, so go on Thursdays if you want to avoid the rush.
---
This story was created automatically using local business data, then reviewed and augmented by an editor. Click here for more about what we're doing. Got thoughts? Go here to share your feedback.