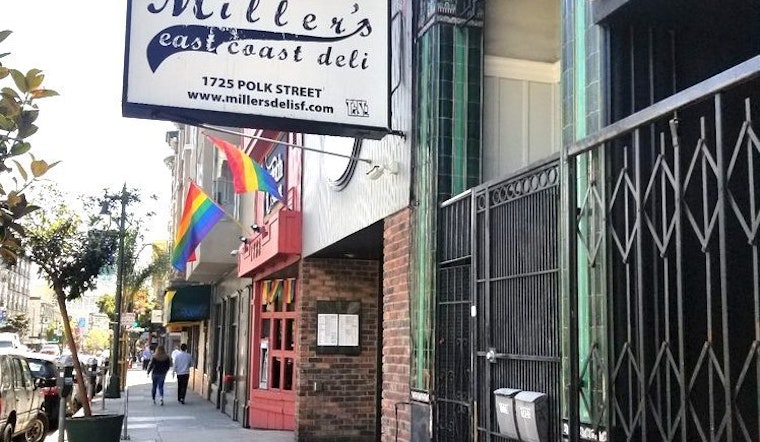 Published on March 13, 2020
Last September, Miller's East Coast Deli closed at 1725 Polk St. after 18 years of business.
But it didn't stay vacant for too long. Tomorrow, El Capitan Taqueria will open a location in the space.
It's the third outpost by Nimer Massis, who also owns El Capitan Taqueria at 4150 18th St. (at Collingwood St.) in the former Zapata Grill space, which debuted last September, and at its original location 1198 Folsom (at 8th St.).
Massis immigrated to the United States from Palestine over three decades ago and has been running San Francisco-based businesses for nearly 30 years. 
Currently, in addition to El Capitan, he owns taqueria El Rancho Grande at 855 Divisadero (at McAllister St.), and a handful of chain restaurants throughout San Francisco, such as hamburger chain Five Guys and fried chicken chain Popeyes. He has owned liquor and convenience stores in the past, such as popular Nimer's Market at 1601 Fulton St., which closed in 2009 after 17 years of business.
During an interview, Massis said he was excited when he found the space on Polk St.
"It's pretty safe and clean and there are a lot of families there," he said.
Renovations to the space weren't too extensive; Massis said he just put in new counters and tiling, and gave the space a deep clean and a fresh splash of paint.
As far as the menu, it will be the same as the other El Capitan locations, offering typical Mexican items such as tacos, burritos, quesadillas, nachos and a few larger plates like enchiladas and fajitas.
One addition he is considering at the new location is a Mexican pizza, since the space came with a pizza oven.
When asked about the timing of opening the eatery amid heightened COVID-19 concerns, he said he's not too worried. He said that while business has been down at some of his other taquerias this past week, he thinks that everything eventually will get back to normal and that he's looking forward to debuting this weekend in Nob Hill.
"I hope the locals will support us," he said. "We want to make them satisfied and happy."
Hours on Sunday through Thursday will be from 10 a.m. to midnight, and on Fridays and Saturdays, the restaurant will be open from 10 a.m.to 2:30 am.