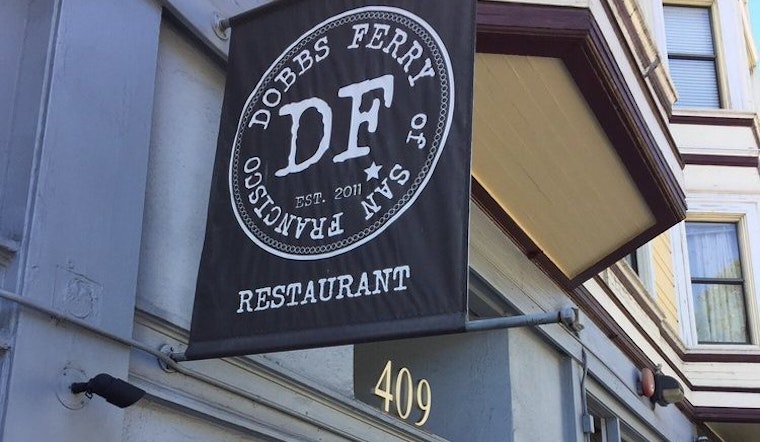 Published on June 11, 2020
When the shelter-in-place order came down in March, Hayes Valley bar and bistro Dobbs Ferry (409 Gough St.) planned to only shutter temporarily. But after nearly three months with no revenue and a failed renegotiation with its landlord, the nine-year-old eatery is closing permanently. 
The restaurant opened a takeout window in mid-March, said Lee Ann Frahm Izzo, who owns Dobbs Ferry with her husband, Steve Izzo. But the couple discontinued it after a couple of weeks, hoping to fix their online ordering platform, and never brought it back.
March 31 was the last time the restaurant brought in any revenue. The couple received a small loan, but it wasn't enough to cover rent on a space in the heart of pricey Hayes Valley.
"We worked with our landlord to renegotiate the lease," Lee Ann said. "But we were unsuccessful with that."
And though it's been boarded up, the restaurant was also broken into at the end of last month. The thieves got away with a "bunch of stuff," Steve said.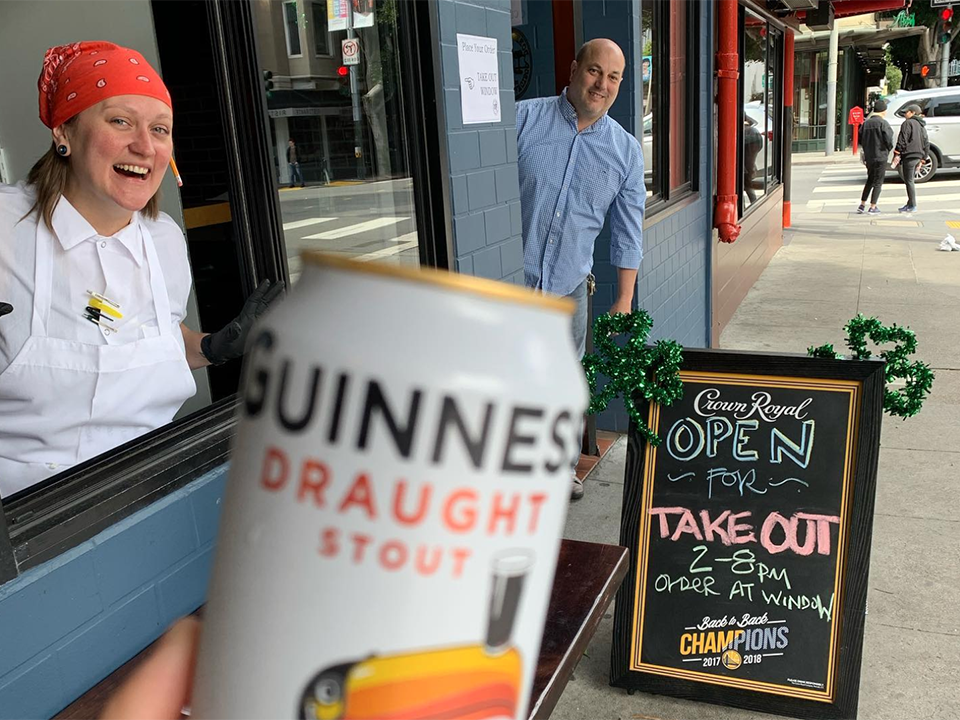 Named for a small town in New York's Westchester County, Dobbs Ferry was first opened by Scott Broccoli and Danny Sterling in 2011. The Izzos, alumni of Embarcadero seafood restaurant Waterbar, took over in 2018.
The restaurant served "casual, rustic and approachable" food like meatballs, chili-roasted brussels sprouts and buttermilk fried chicken. It was also notable for its dual entrances onto Gough and Hayes streets, leading into the restaurant and bar, respectively. (Chez Maman, on the corner, is wedged between them.)
While San Francisco is allowing outdoor dining starting tomorrow, Lee Ann said it likely wouldn't have been an option for Dobbs Ferry, considering Hayes Valley's narrow sidewalks. Had the Izzos reached an agreement with their landlord, they would have probably waited for indoor dining to be allowed again, and continued with takeout in the meantime.
"Outdoor dining is a very different business," Lee Ann said. "You can't just move a bunch of tables outside ... you need different equipment, different silverware."
The Izzos, who live in San Francisco, say they're sad to leave Hayes Valley, where they "really enjoyed the neighborhood and all the regulars." But this may not be the end for Dobbs Ferry.
The couple are working with a broker to find a new space to "keep our dream alive," though they know "it's an unprecedented situation with COVID-19." 
Instead of a restaurant, they're looking at opening a retail shop with a wine bar attached, which would allow them to host smaller groups and adhere to health regulations while remaining profitable.
The Izzos said that it will be a real challenge for hospitality businesses like Dobbs Ferry to stabilize themselves in the months to come. Federal Paycheck Protection Program (PPP) loans are especially challenging, Lee Ann said, because they do not consider individual, complex landlord and financial situations. 
"In the next two years, everyone [in the hospitality business] is gonna be challenged to pay the bills," said Steve, who has worked in the industry since 1996. "For hospitality, there has never been a worse time."