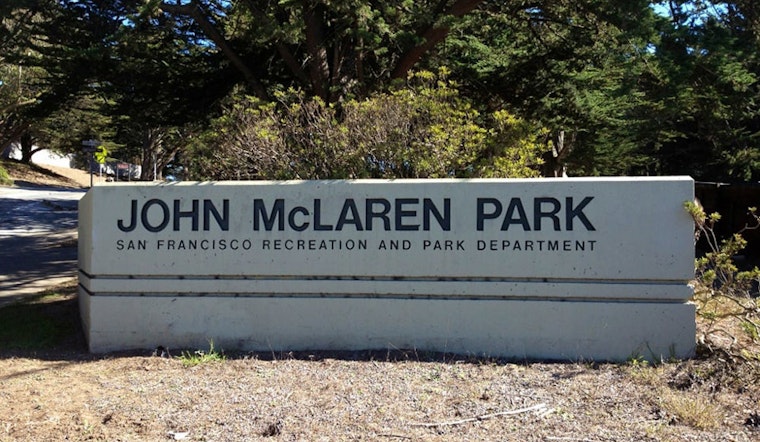 Published on July 22, 2020
Construction on San Francisco's first city-run ropes challenge course, at John McLaren Park in Visitacion Valley, kicked off on Tuesday. 
When the course was first announced in 2018, plans called for it to be completed by May 2019. That means the start of the three-month construction process was already a year behind when COVID-19 hit in March.
Rec & Park spokesperson Tamara Aparton tells Hoodline that the process to get construction permits took longer than expected, and was further exacerbated by the shelter-in-place order's temporary stay on non-essential construction projects.
The course is now set to be completed by the end of October, though its accessibility to the public will depend on the state of COVID-19 restrictions at that time.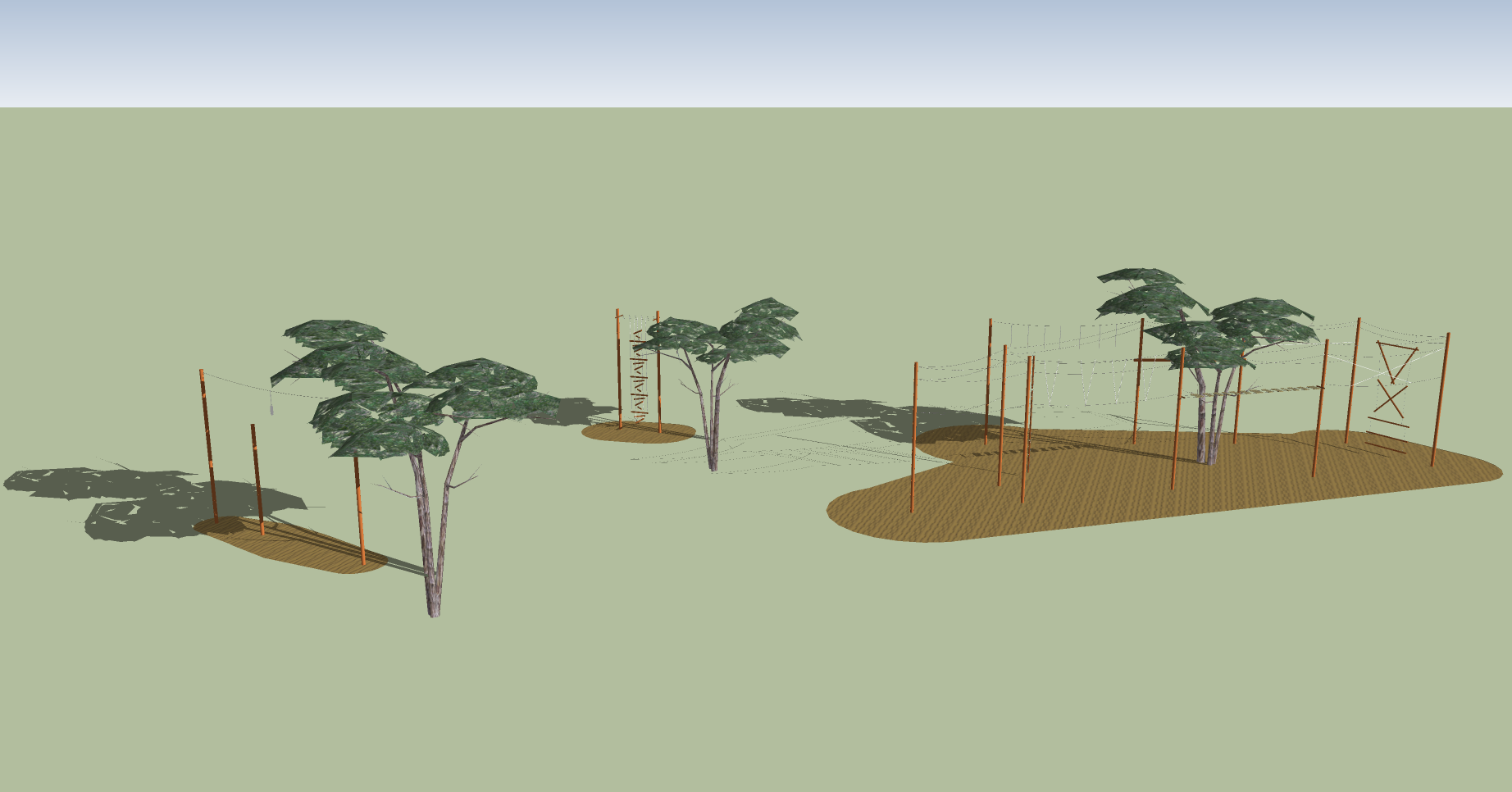 The ropes course will be located in the Wilde Overlook Tower area, near the intersection of Mansell Street and Visitacion Avenue. (While it's the first ropes course on city land, a second course is located on federal land in the Fort Miley Military Reservation, part of the Golden Gate National Recreation Area.)
The course will have three separate structures, providing solo and team climbing opportunities. The challenge course will be a 10-pole high ropes course with eight aerial challenges, while the discovery tower will be a two-pole, four-person aerial adventure. There's also a three-pole solo challenge that asks participants to "take a leap."
The intent of the ropes course is to teach children and teens life skills like communication, teamwork, trust and problem-solving as they navigate the various aerial obstacles. 
The course is being built in partnership with local nonprofit Outward Bound California (OBCA), which will offer free community programs there on one Saturday morning each month. OBCA contributed money towards the course's construction, and will continue to fundraise to pay for staff and maintenance. 
OBCA will also help cover the cost of scholarships for a day on the course, with up to 75 percent discounts for kids from low-income neighborhoods or under-resourced public schools. Visitacion Valley students, like those at nearby Visitacion Valley Middle School, will be able to use it free of charge. 
Officials said they hope outdoor activities like the ropes course will be a welcome distraction during shelter-in-place.
"As students and schools face uncertainty, it is our hope that the positive social and emotional learning experiences in a safe, outdoor setting we can offer through this course will be a solution," OBCA executive director Nettie Pardue said in a statement. 
In the meantime, McLaren Park visitors won't notice much disruption: the city's second-largest park and its more than seven miles of trails will remain open to visitors during construction.