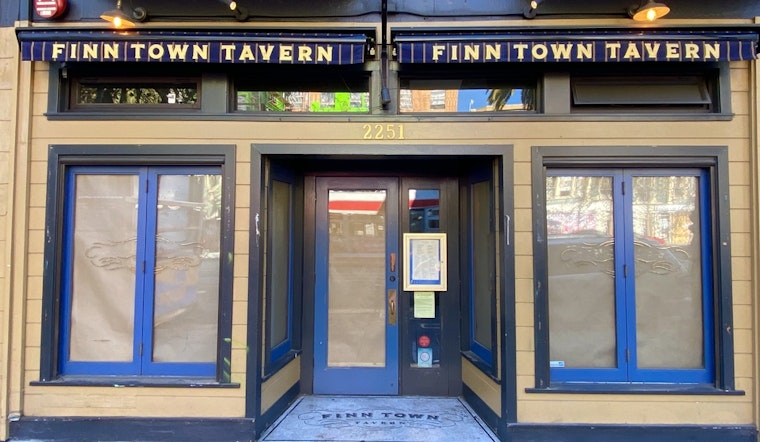 Published on November 17, 2020
In some rare good news about an upcoming restaurant opening the Castro, Hoodline has learned that Santería, a new Mexican restaurant and cocktail bar, is headed to the former Finn Town Tavern space at 2251 Market Street.
The new spot is being opened by Eduardo Sandoval, owner of five-year-old Tacorgasmico (2337 Market) a block away, and he has partnered with restaurant consultant Samantha Kharma (In Situ) to assist with the restaurant's cocktail program.
Hoodline readers will recall Finn Town was opened by Rick Hamer and consulting chef Ryan Scott in 2017, and the restaurant closed last year after nearly three years in the Castro.
Sandoval tells Hoodline that the idea for Santería came to him a few years ago after the successful opening of Tacorgasmico. "l wanted to create another space as an ode to my magical upbringing in Mexico, and familiar roots buried in Santería," said Sandoval, referring to the pantheistic Afro-Cuban folk religion that combines elements of West African spiritual traditions and Catholicism.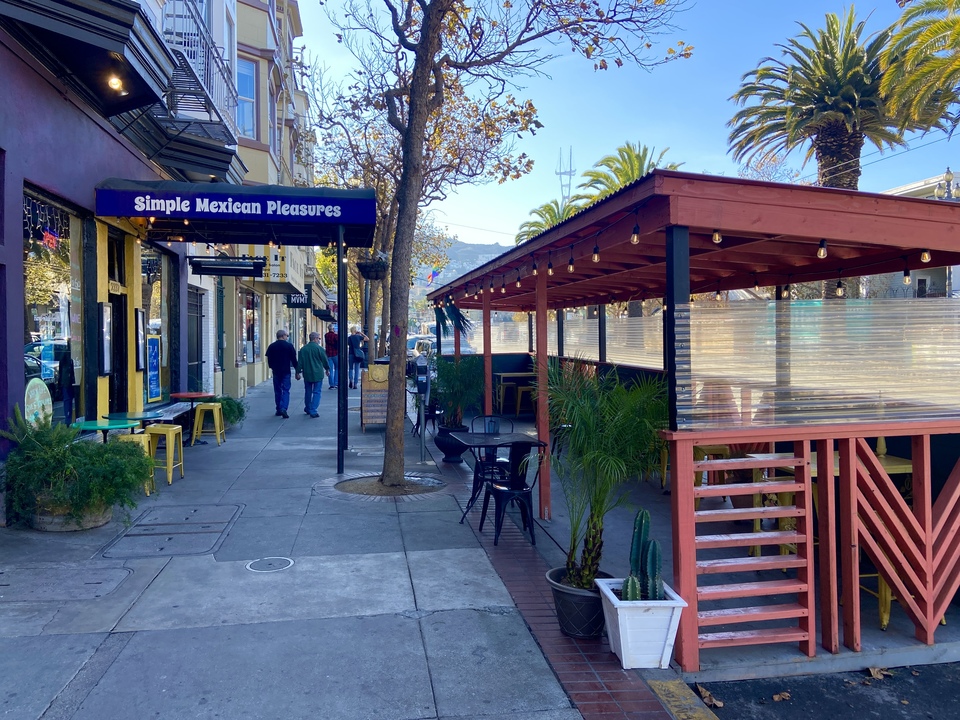 Santeria owner Eduardo Sandoval's Tacorgasmico at 2337 Market St. | Photo: Steven Bracco/Hoodline
"We are very excited to take over the space," says Kharma. An opening date has not been set at this time, and the menu is still in development.
Sandoval and Kharma said customers can expect food options to include a combination of small and large bites originating from Central and South of Mexico.
"One dish we hope to captivate our patrons with is our 'Voodoo Mole,' a secret blend of spices and whole ingredients," said Sandoval. Other menu options include traditional carnitas, queso fundido, ceviches, and handmade salbutes (Yucatan tostadas).
Sandoval plans to keep both the front and back bars and stock them with richly flavored Mexican artisanal tequilas and mezcals. "Our focused specialty is to bring to San Francisco its very first recognized Margarita bar," said Sandoval.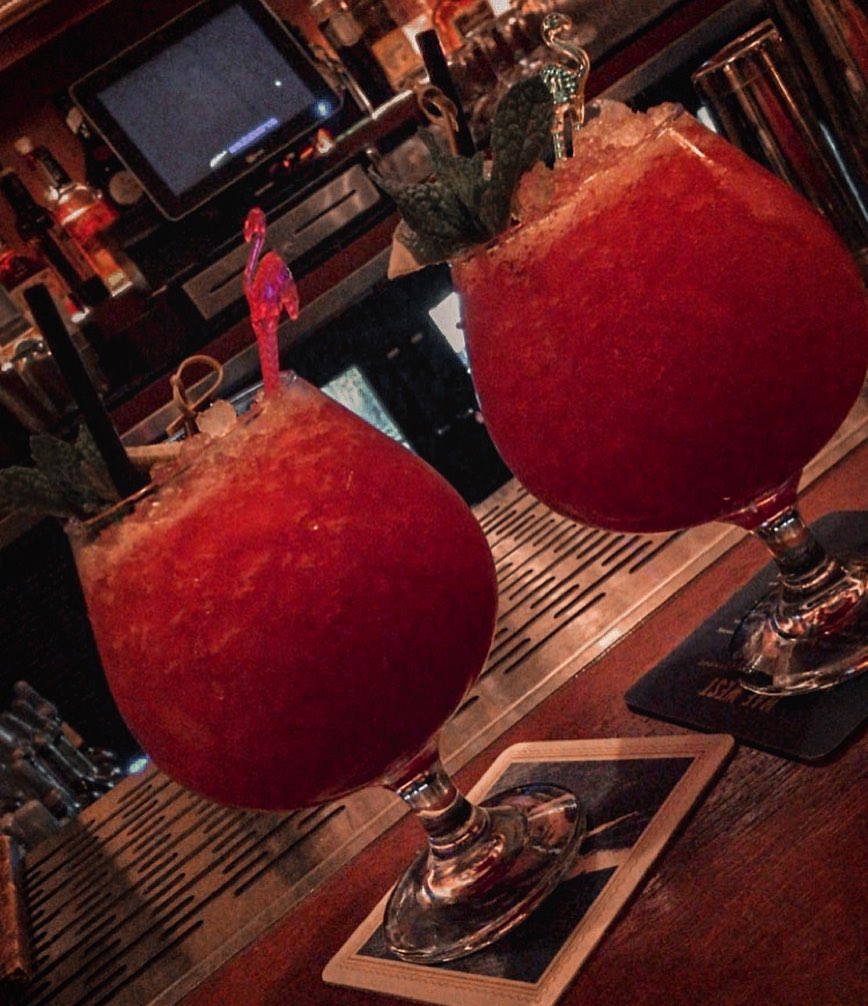 One of the new cocktails at Santeria. | Photo: Quintero/Instagram
"We will be serving both frozen and classic margaritas with a different twist mixing in real tropical fruits, and secret ingredients conceived by our very own talented mixologists," said Sandoval.
"The bar program will focus on house-made infusions of tequilas and mezcals and house-made fruit cordials," added Kharma. Sandoval and Kharma are currently working on transferring the liquor license from Finn Town.
"The image we want to brand our mixologists will be that of a 'Curandero' (Spanish for healer)," said Sandoval. "As every drink will be an elixir to cure the day's worries for our patrons."
"We hope to have one of the best happy hours in the area and also plan to open a potential speakeasy garden bar in the back patio," added Kharma.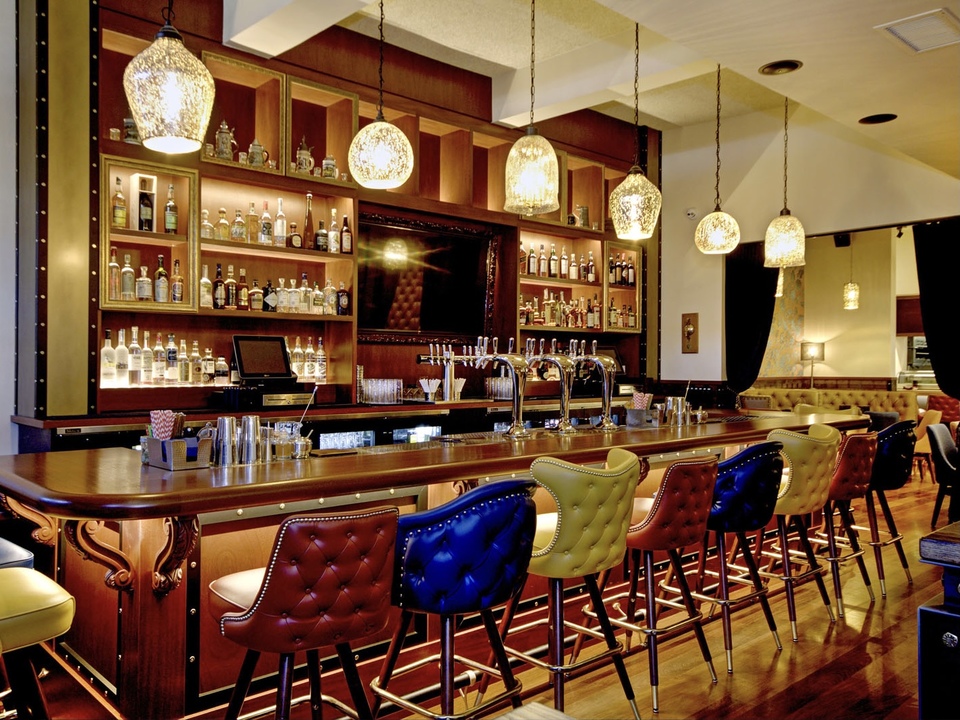 The front bar area at the former Finn Town Tavern. | Photo: Finn Town Tavern/Facebook
Santería will be Castro's third full-service Mexican restaurant in recent years. The previous two, Puerto Vallarta-themed Papi Rico (544 Castro) and Hecho Cantina (2200 Market), never made it to the three-year mark. Also owned by Hamer, Papi Rico closed last year after less than two years, and Hecho closed in 2017 after nearly two and a half years.
Kharma tells Hoodline that Santería will offer something uniquely different than previous restaurants. "My hope is to bring a space to the city where people will be fascinated by the artwork and culture, and delighted by an exquisite menu of drink and food," said Sandoval.
"We want to create unique experiences and become a destination, but also a place people frequent," added Kharma.
This will also be the fourth restaurant in five years at the space since Barracuda Sushi closed in 2015. Two previous short-lived restaurants, ManDu and Janchi, lasted only three and four months, respectively.
According to Kharma and Sandoval over the next few months, the interior of the restaurant will be remodeled. At this time they are still deciding on the dining room's layout and haven't determined if Finn Town's booths will be removed and replaced with additional tables and chairs.
"The restaurant itself will be transformed into a mystical realm of magic and art inspired by the true meaning of the word 'Santería', in other words holiness," said Sandoval about the restaurant's concept. "Every single wall will be revamped with Santería inspired artwork from Mexican artists with three-dimensional effects achieved by integrating real exotic tropical plants."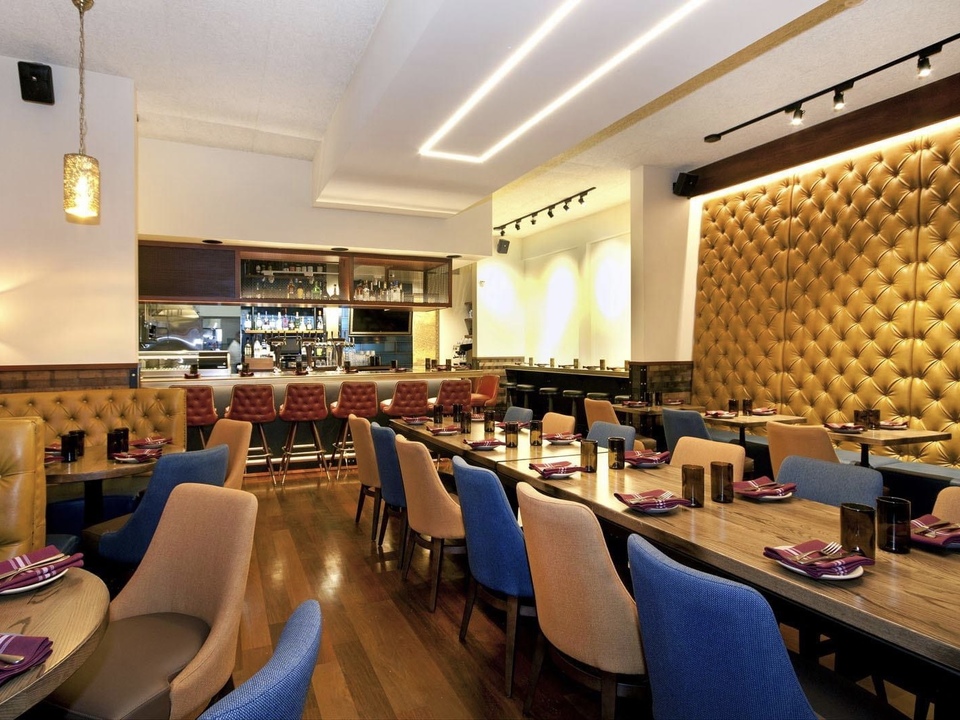 The dining room at the former Finn Town Tavern. | Photo: Finn Town Tavern/Facebook
"The color theme throughout the bar will be a combination of vibrant reds, greens, neon, and black," said Sandoval. "We want the space to bewitch our future patrons as soon as they enter the door."
Sandoval says Santeria will have a parklet in front of the restaurant as well as making use of the backyard patio. "It will mimic a romantic Mexican alleyway illuminated with intimate low lights and decorated with native Mexican cacti," explained Sandoval.
While opening a restaurant amid a pandemic has added an extra layer of difficulty, Sandoval and Kharma are hopeful the restaurant will add some positive news to the neighborhood.
"We hope to be a place everyone in the neighborhood looks forward to opening; we want to bring some joy to people," said Kharma. "A much-needed distraction from these tumultuous times," added Sandoval.
The arrival of Santeria will be a welcome sight on the 2200 block of Market Street, which currently has seven vacant storefronts. Three have closed during shelter-in-place: Latin American restaurant Castro Republic (2295 Market), Wells Fargo Home Mortgage (2258 Market), and vitamin and supplement shop Active Nutrition (2275 Market).